A regular update on the most important news stories in astronomy and space from the best European, Asian and Southern hemi news sources. Breaking news, latest discoveries plus the weird and wonderful. Updated regularly!
Mysterious Explosion Lights Up the Sky Over Russia
A huge flash lit up the early evening darkness, as shown by images taken from a dashcam on a road close to Yekaterinburg, Russia. The sky suddenly turns orange-red at 17.39 local time (though the dashcam records it as 18.39). For the next 11 seconds an orange light with yellow and white in the middle engulfs the entire sky. 'For a few moments night turned into dazzling day, then everything went dark again,' said one witness. The explosion came on 14 November, strangely no sound was picked up. Theories for the explosion included a missile or an object from space. Yet it did not have the same shape or pattern as the Chelyabinsk meteorite which exploded over the Urals in February 2013.
The author of the footage wrote on the web: 'On Friday (November 14 , 2014 at 5.40pm) I observed a flash in the sky, on the road on the way to Rezh. 'I found nothing about it in the news. Did anyone else see it? What was it?' The glow was also filmed by the teenagers from Yekaterinburg on mobile cameras. The main question from witnesses is 'What was it?' "Looks like a falling bolide, which invaded us. Because of the low cloud cover it ceased to exist above the clouds and lit up the whole sky," a member of the meteorites committee of the Russian Academy of Sciences Viktor Grokhovsky told 66.ru.
Vadim Krushinsky, doubted his colleague's theory, saying the color of the flash does not support the asteroid speculation. The shade of light depends on the body's temperature, and flashes caused by bolides are usually whiter, he explained to Ekburg.tv. The observatory engineer suggested his own theory, saying a space rocket launch might have been the cause. According to regional television neither meteorologists nor scientists can explain the strange phenomenon. A local observatory indicated nothing fell from the sky on the day of the flash. Local officials from the Emergencies Ministry refused to comment on the happening. Credit: siberiantimes.com, rt.com
Is Mystery Russian Space Object a Satellite-killer?
A mysterious object launched by the Russian military is being tracked by western space agencies, stoking fears over the revival of a defunct Kremlin project to destroy satellites. For the past few weeks, amateur astronomers and satellite-trackers in Russia and the west have followed the unusual manoeuvres of Object 2014-28E, watching it guide itself towards other Russian space objects. The pattern appeared to culminate last weekend in a rendezvous with the remains of the rocket stage that launched it. Space object 2014-28E, known in the international catalogue as Kosmos 2499. was launched from the Plesetsk Cosmodrome in northern Russia on 23 May alongside three communications satellites. The U.S. Air Force Space Command is believed to be monitoring it closely.
The three satellites that launched alongside it – Kosmos 2496, 2497 and 2498 – are thought to be for military communications, says David Todd, an analyst with space-flight data provider Seradata of Welford, UK. "The fourth spacecraft, Kosmos 2499, is making regular changes to its orbit, including making a visit on 28 October to the Briz-M rocket stage that launched it," he says.
Kosmos 2499 purpose is unknown, and could be civilian: a project to hoover up space junk, for example. Or a vehicle to repair or refuel existing satellites. But interest has been piqued because Russia did not declare its launch – and by the object's peculiar, and very active, precision movements across the skies.
Russia officially mothballed its anti-satellite weaponry programme – Istrebitel Sputnikov or satellite killer – after the fall of the iron curtain, though its expertise has not entirely disappeared. Indeed, military officials have publicly stated in the past that they would restart research in the event of a deterioration in relations with the US over anti-missile defence treaties. In 2010, Oleg Ostapenko, commander of Russia's space forces, and now head of its space agency, said Russia was again developing "inspection" and "strike" satellites.
"Whatever it is, [Object 2014-28E] looks experimental," said Patricia Lewis, research director at think-tank Chatham House and an expert in space security. "It could have a number of functions, some civilian and some military. One possibility is for some kind of grabber bar. Another would be kinetic pellets which shoot out at another satellite. Or possibly there could be a satellite-to-satellite cyber attack or jamming."
All the big space-faring nations — Russia, China and the U.S. — are developing similar capabilities, Robert Christy, a veteran amateur satellite tracker, told The Moscow Times. "In a nutshell, you've got all three countries doing the same thing," he said.
Dr. James Oberg, a former NASA engineer and expert on the Russian space program told The Moscow Times: "Autonomous rendezvous by small satellites has always been considered a useful capability, for purposes of resupply, repair, inspection or even negation. … The fact that the recent Chinese and Russian experiments have been done with no official announcements, and appear independent of already existing [civilian] rendezvous systems, does suggest to me they are not for peaceful purposes."
Oberg said killer satellites can be deployed into much higher orbits, where vital navigation, communication, and observation satellites are deployed, than ground-launched anti-satellite missiles, making the technology demonstrated by Kosmos 2499 militarily significant. The U.S. Air Force maintains a database of all known objects orbiting Earth — including Russian and Chinese, but not U.S., military spacecraft — which amateur space trackers use to monitor the activity of satellites and spacecraft.
But although space is being watched, the inherent dual-use nature of space technology makes it easy to clothe military escapades in civilian clothing. It is easy to measure capability, but not intent. And on capability Russia is not ahead of the pack. Indeed, Earth's orbit has seen plenty of potential satellite killers: "A tiny British satellite attempted such a feat and almost succeeded in the summer of 2000. The U.S. performed such maneuvers at least twice [since then]. And China performed at least three such missions in the last four years," said Igor Lissov, editor of Novosti Kosmonavtiki, a popular Russian space journal. Credit: ft.com, newscientist.com, themoscowtimes.com
British Company Aims to Send a Crowdfunded Mission to the Moon Around 2024
A British company is crowdfunding its space mission on Kickstarter, raising money to go to the Moon in 10 years' time. Lunar Mission One aims to land on the Moon's South Pole, drill to a depth of at least 20 metres deep, but potentially as deep as 100 metres, allowing the mission to access and analyse for the first time lunar rock dating back around 4.5 billion years. "Lunar Mission One will make a huge contribution to our understanding of the origins of our planet and the Moon and will inspire a generation to learn more about space, science and engineering – in the same way that my generation was inspired by the Apollo Moon landings," said David Iron, the Founder of Lunar Missions Ltd and the Lunar Missions Trust.
Lunar Mission One is using crowdfunding platform Kickstarter to fund the development phase of the project. Supporters who make pledges to the project via Kickstarter will become lifetime members of the Lunar Missions Club. They will have access to a range of information and experiences relating to the project, from "Meet the Experts" events to the opportunity to have their name inscribed on the lunar landing module.Kickstarter backers will also receive rewards including a digital "memory box" for inclusion in a 21st Century time capsule that will be sent to and buried in the Moon as part of Lunar Mission One.
The company hopes to raise £600,000 for the development phase — as of Thursday it had raised £230,000 through over 2,400 backers, which is still quickly growing. Following the development phase, funded by Kickstarter, the remaining funding requirements of the project will primarily be met through sales of digital memory boxes to the general public, as well as through public sector and commercial backing.
Also included in the time capsule will be a publicly assembled, owned and authoritative record of life on Earth. This 'public archive' will include a record of human history and civilisation to date alongside a species database showing the biodiversity of animals and plants. The project will make the public archive available online both during development and afterwards so it can be developed further.The scientific goals of the mission would be achieved by drilling at a lunar pole. The drill will carry instruments to measure geological conditions and chemical compositions. After the drilling, instruments including seismometers will be placed into the borehole to get more accurate readings.
By drilling down to a depth of at least 20 metres, 10 times further than ever drilled before (though potentially as deep as 100 metres), we will be able to access and analyse lunar rock that is 4.5 billion years old. Studying rock from deep below the surface will allow us to understand, better than ever before, the geological composition of the Moon, the relationship it shares with our planet and the effects of the late heavy bombardment period on the inner solar system.
"Scientific exploration has always been based on innovation and ambition," said Ian Taylor, the former Minister for Science, Technology & Space and Chair of Lunar Missions Ltd. "Lunar Mission One exemplifies this – not only in what it will seek to discover, but in reaching out to the wider public for involvement in and financing the project. Ultimately, Lunar Mission One could become an exciting template for galvanising additional resources to explore the Moon and beyond.
Education and inspiration are central to the mission, which aims to inspire a generation to learn more about space, science, engineering and technology through a worldwide programme of educational engagement. Educational partners backing the project include The Institute of Education and the Open University.
"The Moon is our nearest celestial neighbor, yet remains largely unknown beyond great orbital photographs and a few rocks from the surface. Lunar Mission One aims to profoundly change this!" said Richard Garriott, Private British-American astronaut of Soyuz TMA-13. "By targeting the polar regions now known to have water ice, and by drilling down more than 20 meters, we should gain much more interesting and useful data than previous lunar missions!"
All surplus funds raised from the project will go to a non-profit charitable Trust for supporting future space science and exploration. As overall technical advisors for the first stage of the project, Lunar Mission One has engaged RAL Space, which has been involved in developing more than 200 space missions and has supported NASA and European Space Agency missions.
"Lunar Mission One is both ambitious and innovative, demonstrating an exciting way of enabling lunar exploration. Our experience in multiple and complex space missions will play a vital role in helping coordinate the project. As well as direct exploration benefits, the mission will have longer term advantages including technological advances and knowledge," said RAL Space Director Richard Holdaway. Lunar Mission One is being run by Lunar Missions Ltd, its operating company. It is being developed and supported by a number of leading figures and organisations in the industry with decades of experience in the science and space sectors.
Partners and advisors include RAL Space, University College London, Open University and the Institute of Education. Trustees and directors include Ian Taylor, former UK Government Science Minister; Monica Grady, Professor of Planetary & Space Science at Open University; Sir Graeme Davies, Former University Vice Chancellor; and Angela Lamont, broadcast media presenter & producer.Credit: lunarmissionone.com
Africa's First Mission to the Moon Announced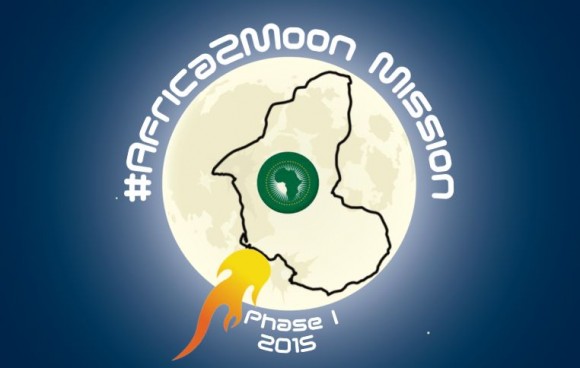 Africa is home to 7 out of 10 of the world's fastest-growing economies. It's population is also the "youngest" in the world, with 50% of the population being 19 years old or younger. And amongst these young people are scores of innovators and entrepreneurs who are looking to bring homegrown innovation to their continent and share it with the outside world.
Nowhere is this more apparent than with the #Africa2Moon Mission, a crowdfunded campaign that aims to send a lander or orbiter to the Moon in the coming years.
Spearheaded by the Foundation for Space Development – a non-profit organization headquartered in Capetown, South Africa – the goal of this project is to fund the development of a robotic craft that will either land on or establish orbit around the Moon. Once there, it will transmit video images back to Earth, and then distribute them via the internet into classrooms all across Africa.
In so doing, the project's founders and participants hope to help the current generation of Africans realize their own potential. Or, as it says on their website: "The #Africa2Moon Mission will inspire the youth of Africa to believe that 'We Can Reach for the Moon' by really reaching for the moon!"
Through their crowdfunding and a social media campaign (Twitter hashtag #Africa2Moon) they hope to raise a minimum of $150,000 for Phase I, which will consist of developing the mission concept and associated feasibility study. This mission concept will be developed collaboratively by experts assembled from African universities and industries, as well as international space experts, all under the leadership of the Mission Administrator – Professor Martinez.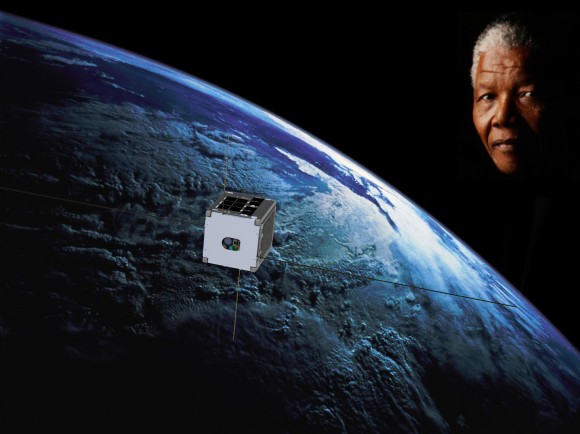 Martinez is a veteran when it comes to space affairs. In addition to being the convener for the space studies program at the University of Cape Town, he is also the Chairman of the South African Council for Space Affairs (the national regulatory body for space activities in South Africa). He is joined by Johnathon Weltman, the Project Administrator, who is both an aeronautical engineer and the current CEO of the Foundation for Space Development.
Phase I is planned to run from Jan to Nov 2015 and will be the starting point for Phase II of #Africa2Moon, which will be a detailed mission design. At this point, the #Africa2Moon mission planners and engineering team will determine precisely what will be needed to see it through to completion and to reach the Moon.
Beyond inspiring young minds, the program also aims to promote education in the four major fields of Science, Technology, Engineering, and Mathematics (aka STEM). Towards this end, they have pledged to commit 25% of all the funds they raise towards STEM education through a series of #Africa2Moon workshops for educators and students. In addition, numerous public engagement activities will be mounted in partnership with other groups committed to STEM education, science awareness, and outreach.
Africa is so often thought of as a land in turmoil – a place that is perennially plagued by ethnic violence, dictators, disease, drought, and famine. This popular misconception belies very positive facts about the growing economy of world's second-largest and second-most populous continent.
That being said, all those working on the #Africa2Moon project hope it will enable future generations of Africans to bridge the humanitarian and economic divide and end Africa's financial dependence on the rest of the world. It is also hoped that the mission will provide a platform for one or more scientific experiments, contribute to humankind's knowledge of the moon, and form part of Africa's contribution to global space exploration activities.
The project's current list of supporters include the SpaceLab at the University of Cape Town, The South African Space Association, Women in Aerospace Africa, The Cape Town Science Centre, Space Commercial Services Group, Space Advisory Company, and the Space Engineering Academy. They have also launched a seed-funding campaign drive through its partnership with the UN Foundation's #GivingTuesday initiative.
For more information, go to the Foundation's website, or check out the mission's Indiegogo or CauseVox page.Further Reading: Foundation for Space Development
Russia's Energomash Plans Reusable Rocket Engine
Russia's NPO Energomash, one of the world's leading rocket engine manufacturers, has cooked up an ambitious plan to make its engines reusable up to ten times, TASS news reports.
Reusability is the buzzword of the modern space industry. Born of exorbitant Cold War budgets, space programs across the globe have struggled over the last two decades to survive with less funding — and reusability is the key to radically cutting down costs.
Energomash has devised a novel, albeit limited, solution to the problem of returning rocket parts safely to Earth. The company proposes housing its RD-191 engine in a capsule attached to the bottom of Russia's Angara rockets. After the engine has exhausted its fuel, the capsule will detach and fall back to Earth, protected by a heat shield on one side.
A parachute will deploy once the capsule hits the atmosphere, allowing the engine to land safely either with the help of a special airbag or small rockets to slow its descent.  The added weight of this recovery system would knock 2.6 percent off of the Angara rocket's payload capacity, or the maximum weight it can lift to a given altitude above the earth.  The proposal was presented at a conference hosted by Russia's largest space company, RSC Energia, TASS reported Friday.
On the other side of the globe, U.S.-based SpaceX is also moving forward with ambitious reusable designs. The company is working to make its Falcon 9 and upcoming Falcon Heavy rockets — which Angara is often compared to — completely reusable, with the entire rocket returning to Earth and landing itself.
Angara, the first rocket developed by the post-Soviet Russian space industry, was originally also designed to be entirely reusable. Its boosters to deploy wings after use that would allow the rocket to fly back home and land like an airplane. This design was ultimately dropped in favor of the conventional single-use approach. Credit: themoscowtimes.com
Russia Plans to Launch Remote Earth Probe Satellites
Russia plans to launch two satellites next year for remote earth probing. The satellites, Resource-P 3, which is under construction now, according to schedule, and Kanopus-V 2, are planned to be launched next year, deputy head of the Roscosmos federal space agency Mikhail Khailov told a conference on remote earth probing on Friday. The construction of Resource-P 2 is already finished.
Its launch is planned for December this year. Launches of Resources-P 4 and 5 are planned for 2016 and 2017. They will be made entirely from Russian-made components.The Roscosmos official also said that tests of Meteor-M 2 were completed.
When the documentation processing is finished, a state commission will decide when to put the satellite into operation. Meteor-M 2 was launched from Baikonur on July 8 with the Soyuz-2.1b rocket and a Fregat upper stage. The launch was originally planned for June 28, but was postponed because of Fregat problems. In the Russian orbital group are Electro-L, Reosurce-DK1, Resource-P, Kanopus-V, Meteor-M 1 and Meteor-M 2. Credit: TASS
Glasgow Prestwick Airport's Very Good Position For UK's First Spaceport
Scottish government-owned Glasgow Prestwick Airport is in a good position to become the UK's first spaceport, the deputy first minister has said. But Nicola Sturgeon said ministers could not make the loss-making Ayrshire airport a preferred bidder while the process was at an early stage. Supporters of spaceport status say it could transform Prestwick. The airport was bought over by the government in a last-ditch effort to keep it open. Its 2013-14 accounts, due to be published shortly, are expected to show an annual loss of about £5m.
Member of the Scottish Parliament (MSP) Adam Ingram, who represents Carrick, Cumnock and Doon Valley, stressed the "exciting prospect" of Prestwick becoming a spaceport, as he said: "Should the Scottish Government's position not be that Prestwick Airport is the preferred bid of the Scottish Government for the first UK spaceport?"
John Scott, MSP for Ayr, said the proposal was the "one truly visionary element of the document". He said: "As the location of choice, and quite self evidently from the evidence I've seen it is the location of choice in Scotland, we should all get behind it, all of us as politicians and particularly the Scottish Government, because that would carry much more weight."
Sturgeon told MSPs the government must remain neutral at this stage in the process, with eight UK sites in contention to become a spaceport – six of them in Scotland.  She added: "We want to make sure that we're doing everything to secure Scotland as the winner of this bid, wherever in Scotland that may end up being.  "We may well get to the stage where the government is not neutral, not all of the locations bid or there is clearly an outstanding bid, but we're at an early stage of this process, so I think it is important we recognise that."
The proposal to attract a spaceport to Prestwick was laid out in a long-term vision for the future of the airport, which is used by budget airline Ryanair.  Scottish ministers have committed £10m of investment to Prestwick Airport, which is going towards operating costs, a repairs backlog and improvements to the terminal building.  Credit: bbc.com, stv.tv
Russia and Belarus to Use New Vostochny Space Launch Facility Jointly
Russia's Federal Space Agency Roscosmos said it would allow Belarus to participate in national space research programmes carried out at Vostochny. The Vostochny space launch site is in Russia's Amur region in the Far East. To begin operation next year. The facility is located near the town of Uglegorsk. More than 400 facilities, including 120 launchers, an airfield with a 4,500-meter runway, more than 170 kilometers of railways and roads are to be built at Vostochny. The first launches are to start in 2015. The construction of launch facilities for the Angara rocket will get under way in 2016.
Russia also plans to start launching manned spaceships from Vostochny in 2018. Vice-Premier Dmitry Rogozin, who visits Vostochny at least once in three months, has taken the construction works, to be finished in 2020, under personal control."We have very tough deadlines. The Vostochny spaceport is to begin operation in 2015. We will be ready to implement not only national programs but also the programs of Belarus which is a full-fledged space power," Yuri Makarov, the head of the Roscosmos strategic planning department, said in his speech at the Belarusian space congress in Minsk.Russia and Belarus have already created a successfully functioning orbital satellite group, which is being used in the interests of both states.
Minsk has ground-based facilities for space research: the Satellite Control Center; a command and measurement complex; a facility for receipt, handling and distribution of space information.  Belarus became a full-fledged member of the space powers club in the summer of 2012 when Belarus launched its first spacecraft from Baikonur space launch facility in Kazakhstan."The Union State /of Russia and Belarus/ have successfully implemented four programs. About 50 Belarusian and Russian enterprises are currently working on new projects," Makarov said.
The development of a nanosatellite for Peru is one of the most promising Russian-Belarusian projects. The satellite is to carry out orbital experiments on prediction of earthquakes. The two countries are creating an inter-state system for space monitoring of emergency situations as part of a CIS cooperation programme.The new space monitoring system is to be based on the Russian GLONASS navigation system. The question will be part of the agenda of the 2015 Minsk conference of representatives of the CIS executive power bodies in charge of space cooperation. The Commonwealth of Independent States' accession to the International Charter on Space and Major Disasters will also be a topic for discussion. Credit: TASS
Poland Joins the European Southern Observatory
Professor Lena Kolarska-Bobińska, the Polish Minister of Science and Higher Education, signed an agreement today that will lead to the country joining the European Southern Observatory (ESO) — the world's most productive ground-based observatory. ESO is looking forward to welcoming Poland as a Member State, following subsequent ratification of the accession agreement. Poland's accession agreement was signed in Warsaw, Poland, by Minister Kolarska-Bobińska and ESO's Director General Tim de Zeeuw, in the presence of other senior officials from Poland and ESO. Since this agreement means accession to an international treaty, it must now be submitted to the Polish Parliament for ratification. The signing of the agreement followed its unanimous approval by the ESO Council during an extraordinary meeting on 8 October 2014.
"We're very excited to have our membership of ESO on the horizon," says Minister Kolarska-Bobińska. "This will open up many future opportunities for us, and drive Polish industry, science and technology forward. This will be the beginning of a fantastic partnership for European astronomy and will also strengthen our links with Chile, with whom we are already cooperating intensively, for instance, in the mining industry — another field where Chile's natural conditions are outstanding."
The connection between ESO and Poland extends beyond their respective astronomical communities. For example, the most recent ESO Industry Day was hosted in Warsaw in January 2013. This event gave ESO the chance to inform Polish industry about ESO's current facilities and its future plans, including the construction of the European Extremely Large Telescope (E-ELT).
"We are looking forward to having Poland as a member of our organisation," says ESO's Director General, Tim de Zeeuw. "Poland will bring a strong astronomical community, which will strengthen the expertise across the ESO Member States, for example in the time-series astronomy. Poland will gain access to some of the best telescopes and observatories in the world, including the Very Large Telescope on Paranal, ALMA at Chajnantor and, in the coming decade, also the European Extremely Large Telescope on Armazones which will be a tremendous step forward. Poland can now be part of the E-ELT construction effort."
Poland, the homeland of Nicolaus Copernicus, the astronomer who proposed that the Sun and not the Earth is at the centre of the Solar System, has a rich tradition in astronomy extending to the present. "Polish astronomers have contributed greatly to astronomical research in recent years, and with our accession to ESO this will only continue to grow," says Minister Kolarska-Bobińska.
ESO is the foremost intergovernmental astronomy organisation in Europe and the world's most productive ground-based astronomical observatory by far. It is supported by 15 countries: Austria, Belgium, Brazil, the Czech Republic, Denmark, France, Finland, Germany, Italy, the Netherlands, Portugal, Spain, Sweden, Switzerland and the United Kingdom. ESO carries out an ambitious programme focused on the design, construction and operation of powerful ground-based observing facilities enabling astronomers to make important scientific discoveries. ESO also plays a leading role in promoting and organising cooperation in astronomical research.
ESO operates three unique world-class observing sites in Chile: La Silla, Paranal and Chajnantor. At Paranal, ESO operates the Very Large Telescope, the world's most advanced visible-light astronomical observatory and two survey telescopes. VISTA works in the infrared and is the world's largest survey telescope and the VLT Survey Telescope is the largest telescope designed to exclusively survey the skies in visible light. ESO is the European partner of a revolutionary astronomical telescope ALMA, the largest astronomical project in existence. ESO is currently planning the 39-metre European Extremely Large optical/near-infrared Telescope, the E-ELT, which will become "the world's biggest eye on the sky". Credit: ESO
 Launch of ESA's First 'Space Plane' Postponed
The launch of IXV (Intermediate eXperimental Vehicle), ESA's first-ever "space plane" has been postponed to give scientists time to finetune the mission's flight plan. "Within the scope of its preparations for the VV04 mission, the European Space Agency (ESA), in conjunction with French space agency CNES, has decided to carry out additional flight trajectory analyses for the scheduled Vega launch of IXV," Arianespace said in a statement. The launch was originally scheduled for Nov. 18, 2014. A new launch date will be announced soon.
Stefano Bianchi, head of launchers for ESA, told spacenews.com that discussions with the CNES — which is Europe's "launching state" in legal terms as host to the Guiana Space Center — are likely to continue "for a few weeks" before an acceptable flight route is determined.  Given the flight manifests of Europe's heavy-lift Ariane 5 and medium-lift Europeanized Russian Soyuz rockets in December, the Vega IXV launch may be pushed into early 2015, Bianchi said.
The IXV project is developing and flight-testing the technologies and critical systems for Europe's future autonomous controlled reentry for return missions from low Earth orbit. IXV is the test bed for a shuttle-like vehicle that would giving Europe the ability to return to Earth from orbit.  The experimental vehicle is 5 m long, 1.5 m high, and 2.2 m wide – about the size of a car – and weighs almost 2 t.
IXV will be injected into a suborbital path by a Vega rocket launched from Europe's Spaceport in French Guiana. IXV will separate from Vega at an altitude of 320 km. It will attain an altitude of around 450 km, allowing it to reach a speed of 7.5 km/s when reentering the atmosphere at an altitude of 120 km – fully representative of any return mission from low orbit. It will collect a large amount of data during its hypersonic and supersonic flight, while being controlled by thrusters and aerodynamic flaps.
The craft will then deploy a parachute to slow its descent for a safe splashdown in the Pacific Ocean to await recovery and analysis. The complete mission will last for approximately 1 hour and 40 minutes.
Report Reveals Continued Growth of UK Space Sector
The UK Space Agency has published its biennial study into the progress of the UK space sector. 'The Size and Health of the UK Space Industry' reveals that the sector continues to soar and is currently worth £11.3 billion to the UK economy, growing at over 7% per year, employing over 34,000 people and supporting a further 65,000 jobs in other sectors. The cornerstone of the research is an industrial survey, sent to over a thousand organisations in the UK.
Reflecting the expanded space economy definition, the invitee count was increased substantially with a key focus on the industry supply chain (e.g. microelectronics firms) and the wider space economy (e.g. space-enabled value-added service providers). The survey results were supplemented by additional targeted stakeholder consultations, desk-based research of publicly available data sources and a statistical model to estimate inputs for non-responding organisations. The survey questionnaire was based on previous years' surveys and thus ensures a high level of comparability over time – a crucial feature of the study.
Speaking at the Royal Aeronautical Society Strategic Choices for Space – President's Conference 2014, Minister for Universities, Science and Cities Greg Clark announced the publication of the report and said: "The UK space sector makes an impressive contribution to the UK economy and has consistently done so over the last decade, virtually doubling in size in financial terms since 2006. These figures show that the UK is well placed to meet our ambitious target of 10 per cent of the global space market by 2030. Co-operation between the public and private sector is the foundation for this continued success."
'The Size and Health of the UK Space Industry' allows the UK Space Agency to track the progress of the sector and serves as a metric against its ambitions and the targets set in the Space Innovation and Growth Strategy. The latest figures reflect well on the past two years of strategic investment by government in key technological innovations.  Through strategic investment, improved policy and stronger collaboration in areas with the potential for further growth and high economic return, The UK Space Agency is working to build a supportive environment for the commercial space sector and enabling the UK to fully exploit a growing market for space data and technologies.
While the UK space industry's revenue experienced average real growth of 8.4% between 1999/2000 and 2012/13, growth over the past two years has slowed to 7.3%. In comparison, to achieve the interim objective set by the Space Growth Action Plan for 2020, industry turnover will need to grow by an average of 8.7% per year, to increase from £10.6 billion in 2012/13 (in 2010/11 prices) to the targeted £19 billion in 2019/20. In light of lower historical growth trends particularly since 2010/11, the timeframe set for the interim objective thus appears a challenging target, and would necessitate a significant acceleration in revenue growth over the next six years.
In contrast, the UK space industry looks more likely to achieve its long-term target of £40 billion of total revenue by 2030. To realise this objective, UK space sector turnover would have to increase at an average of 8.1% per year, i.e. 0.3 percentage points lower than actual growth observed between 1999/2000 and 2012/13. Hence, though short-run average growth between 2010/11 and 2012/13 implies that the interim target for 2019 will be relatively difficult to achieve, the long-term growth trend exhibited by the UK space industry appears sufficiently strong for the industry to reach 10% of the global space sector by 2029/30. Credit: gov.uk
Construction of Vostochny Spaceport's Angara Launch Complex Postponed Till 2015
Builders will be unable to start construction work at the site of a future launch complex of the Angara space rockets at the Vostochny spaceport this year, an official of the Russian special construction agency Spetsstroi told ITAR-TASS in an interview. Valentin Kochetkov, the chief of the Spetsstroi's branch for the construction of space port's facilities said the work to build the Angara rocket launch complex was scheduled to begin next year. "It will not happen this year, because construction work at the first launch pad for the Soyuz rockets is the top priority," Kochetkov said. According to his estimates four facilities at the space port worth 0.6 billion dollars worth are to be in place by June – the housing stock, the measurement equipment complex crucial for the first launch, an underground storage for rocket fuel and a waste recycling centre.
The program for creating the Vostochny spaceport is extended till 2025. A total workforce of 7,000-8,000 from eighteen regions of Russia is employed at the complex. A decision is about to be made to draw additional human resources to eliminate the lagging behind estimated at 30-55 days.  "We are in talks with the client – Roscosmos – over the question of including four more contracts in the schedule – those for creating a system of communication, an industrial construction base, a base for running the debris fallout area and a weather watching complex. This will cost an estimated 200,000 million dollars," Kochetkov said.
"Angara is a new generation of rockets Russia is working on at the moment. All of the current rockets in use were designed back in the USSR. The Angara family consists of the light rocket Angara-1.2, (liftoff mass of 171 tonnes), medium rocket Angara-A3 (481 tonnes), and heavy rockets: Angara-A5 (liftoff mass of 773 tonnes, payload up to 24.5 tonnes) and Angara-A7 (1,113 tonnes, payload of up to 35 tonnes).
Russia's future first entirely civil spaceport entered the active construction phase in 2011. It is located in the Amur Region in Russia's Far East near the town of Uglegorsk on an area of 700 square kilometres. It will have a launch complex for super-heavy rockets meant for exploring near and far space. Construction work is financed under the federal space program. It will go fully operational in 2020.  Russia is determined to develop its current space sites – northern Plesetsk and Baikonur, in Kazakhstan, which it operates under a lease contract extending till 2050.  There are a total of 20 space sites around the world. Construction of new space launch sites is in progress in China, Korea, Indonesia and Brazil. The Guiana space centre is developing, too. Credit: ITAR-TASS
UK Opens Space Weather Forecasting Centre
UK Met Office opened Wednesday a new forecast centre dedicated to space weather. The centre is a key milestone in the protection of the UK economy and infrastructure from the real threat of severe space weather events. The Met Office Space Weather Centre, based at the Met Office's headquarters in Exeter, is the culmination of more than three years work to combine the space weather resources and scientific expertise of the UK and USA and was made possible by £4.6 million funding from Government. It is operational 24/7 providing space weather forecasts and developing an early warning system aimed at protecting critical infrastructure from the impacts of space weather.
"The Met Office Space Weather Centre is a clear demonstration of how the UK is a world leader in space weather," said UK's Universities, Science and Cities Minister, Greg Clark. "Not only will it help us to guard against the impact of space weather, but its capabilities will mean benefits for British businesses like those in the space industry and the wider economy." Prime Minister David Cameron and US President Barack Obama highlighted the countries' space weather partnership in London in May 2011, and again at the White House in March 2012. Met Office Space Weather Business Manager Mark Gibbs said: "The Met Office Space Weather Operations Centre is the culmination of more than three years' work drawing on the collective resources and expertise of the UK and USA.
It's a new, emerging and exciting area of science where understanding is growing rapidly. "Space weather is an all encompassing term covering the near-Earth impact of solar flares, geomagnetic storms and coronal mass ejections (CMEs) from the sun. The impact these have on Earth is becoming ever more important as we become more reliant on technology." Laura Furgione, deputy director, NOAA's National Weather Service, said: "Accurately predicting and preparing for the impacts from space weather requires a commitment similar to terrestrial weather forecasting and preparedness.
Our countries' collaborative efforts will help to promote preparedness and resilience to protect critical infrastructure against the growing and evolving global impacts from space weather." Met Office is working closely with a range of partners including National Oceanic and Atmospheric Administration(NOAA) Space Weather Prediction Centre, Science and Technology Facilities Council (STFC), British Geological Survey (BGS), University of Bath, RAL Space, British Antarctic Survey and several other universities and research organisations to optimise the use of data, knowledge and models. The Met Office will identify the threat, the possible impacts and the mitigation of risk. There are specific areas that are more exposed to the threat including:
Power grid outages
Disruption to GNSS/GPS systems
HF radio comms outages
Satellite damage
Increased radiation threat at high altitude
Scientists recall a particularly powerful event in 1859. Described by the English astronomer Richard Carrington, this outburst buffeted the Earth, producing spectacular auroral lights right across the globe. It is said that electric fields generated in wires caused fires in some telegraph stations. Lloyds of London, the insurance market, completed a study in 2012 that examined how the US power grid would cope with another Carrington event.
It concluded that the damage to critical transformers could leave some consumers with no networked electricity supplies for a period between 16 days and anywhere up to two years, resulting in economic losses that run from $0.6 trillion to $2.6 trillion. "Things like satellite navigation and power grids represent critical nodes in the world economy, and if they are taken out even for a short time, the impacts can be immense," said Lloyds' Nick Beecroft.  "In the case of floods, hurricanes and other natural hazards here on Earth, the last 25 years have seen a revolution in the understanding and management of risk, thanks to science and computer modelling. "Space weather is one of those emerging risk areas where we now need to make similar advances." Credit: metoffice.gov.uk, BBC

Russia Aims for Phobos, Postpones Automatic Lunar Exploration Program
OGLE-ing the Magellanic System: Polish Astronomers Discover Young Stellar Bridge in the Magellanic Clouds
Four Candidate Landing Sites Considered for 2018 ExoMars Mission
Proton Rocket Returns to Flight with Successful Launch of a Russian Satellite into Orbit
Roscosmos Boss Talks New Super-Heavy Booster Rocket, Vostochny Cosmodrome and Cooperation with U.S.
UK to Build Unique Intergalactic GPS Instrument to Map the Stars
A €9M contract was announced Friday for UK-based engineers and designers to build a unique and powerful instrument that aims to tackle some of the most compelling astronomical puzzles – such as how stars and galaxies form and evolve, and probing the structure of our own Milky Way. A project team from the UK Astronomy Technology Centre (UK ATC) in Edinburgh will lead this international project to develop and build MOONS for the European Southern Observatory's (ESO) Very Large Telescope (VLT) in northern Chile, already the world's most productive ground-based astronomical facility.
MOONS (Multi-Object Optical and Near-infrared Spectrograph) will allow astronomers to see obscured areas in the Milky Way at a distance of around 40,000 light years away, and enable them to create a 3D map of our galaxy. This is difficult to do as the Earth is in the middle of the Milky Way's disc, so the process is like trying to map a forest of densely-packed trees from the inside. Director of the UK ATC, Professor Gillian Wright, said "The team at UK ATC in Scotland have an opportunity with this project to enable all of us to understand why the Milky Way looks the way it does. This instrument will act as an intergalactic GPS to help us to navigate through the billions of stars in our galaxy and create a comprehensive map of its structure."
Conceived at the UK ATC – part of the Science and Technology Facilities Council (STFC) – MOONS is scheduled to become operational by 2019. Building such an ambitious and powerful new device – which will be about the size of a transit van – will take around 200 staff-years of effort, with the hardware alone costing €9M. The full project will cost around €23M. The UK ATC will lead the Project Office managing the multinational consortium that will construct MOONS, and will also play a vital design role for key components and ensure the project's benefits extend throughout UK industry.
Like any spectrograph, MOONS will use the colour of light emitted by objects to reveal their chemical composition, mass, speed and other properties. Breaking new ground by simultaneously observing 1000 objects using fibre-optic cables to feed their visible and infrared light into the instrument, it will survey large samples of objects far faster than any existing instrument and conduct surveys that would be virtually impossible using today's technologies. Not surprisingly, the design will pose extraordinary technical demands. For example, each of the 1000-plus fibres will have to move into position very quickly, with great accuracy and without colliding with each other.
In collaboration with the University of Cambridge and other UK universities, the UK ATC's world-leading expertise in fields such as miniaturised mechanics and precision optics will be harnessed on key aspects of the project. The UK ATC will develop the most innovative component, the individual motorised systems allowing each fibre to move rapidly into position; it will also develop the cryostat system (used to cool MOONS down to -170°C) vital to enabling the infrared observations needed to penetrate galactic and intergalactic dust clouds. The University of Cambridge will develop complex cameras capable of meeting the instrument's demanding performance requirements.
Partnerships with a range of UK equipment suppliers will also contribute across the project, helping the UK to further strengthen its cutting-edge scientific capabilities in the relevant fields. Once MOONS is up and running, the international consortium will receive 300 nights of observations using the instrument. In particular, this will benefit two ground-breaking projects: one to produce an unprecedented sophisticated survey of the centre of the Milky Way; the other to look far back in time at ultra-distant galaxies to uncover the secrets of their early evolution.
Dr Michele Cirasuolo of the UK ATC, Principal Investigator on the project, says: "MOONS is a unique instrument able to pioneer a wide range of galactic, extragalactic and cosmological studies and provide crucial follow-up for major facilities such as Gaia, the Visible and Infrared Survey Telescope for Astronomy (VISTA), Euclid and the Large Synoptic Survey Telescope (LSST). I am hugely proud of the dedication and skill demonstrated over the project's selection stages by our engineers and scientists at the UK ATC and across the consortium. We look forward to building this exceptional piece of technology and paving the way for many discoveries."
Professor Roberto Maiolino from the University of Cambridge, Project Scientist for MOONS, says: "MOONS will vastly expand our knowledge of the mechanisms responsible for galaxy evolution across the life of the Universe. It will be possible to characterise the properties of millions of distant galaxies – for instance, by identifying the signatures of ongoing star formation and black hole accretion – and how galaxies' evolution depends on their large-scale environment. Cambridge will play an essential role designing and assembling key optical subsystems, as well as in defining the science programme." Credit: stfc.ac.uk
Putin Creates Commission on Vostochny Cosmodrome Construction
 ESA's Bug-Eyed Telescope to Spot Risky Asteroids
French NenuFAR Telescope Granted SKA Pathfinder Status
Putin Pledges $1.5 Billion for Completion of Vostochny Cosmodrome, OKs Plans for Creating Super-Heavy Rockets
50 billion roubles ($1.5 billion) will be invested in the construction of the Vostochny space site in the Amur Region in 2015, Russian President Vladimir Putin told an on-site conference devoted to the space port's development prospects. "We are investing huge funds into its construction. Since 2011 more than 100 billion roubles has been spent for the purpose and another 50 billion roubles are to be disbursed next year," he said. Putin also stressed that next year Vostochny should be ready to launch any unmanned spacecraft with the medium class rocket Soyuz-2 and to join manned space programs in 2018. He added that in the longer term the space spot's capabilities would be built up for launching heavy and super-heavy rockets and for exploring the Moon, Mars and other celestial bodies.
Russian Deputy Prime Minister Dmitry Rogozin acknowledged that Russia's space agency Roscosmos' plans to begin the work on a super-heavy rocket were voiced at the presidential level for the first time. He said that on all previous occasions there were mostly informal conversations and discussions. "In principle, one can say today that Putin gave a go-ahead to the beginning of this work," Rogozin said.
The construction of Vostochny is taking place in stages. The first stage — land surveying — was completed in 2010, while phase two — the construction of launch pads for the Soyuz-2 and Angara rockets — is nearing completion. The final construction stage, which focuses on launch facilities for a super-heavy booster rocket, is to take place between 2016 and 2018. But Putin said the project is 30 to 55 days behind schedule, and warned that the cosmodrome must be ready to facilitate its first launches next year. Moreover, the 6,000-strong workforce needs to be doubled, he said.
Putin called for strict compliance with all deadlines and construction phases. "It is essential to rule out any delays and disruptions in its financing. Also, financing must remain under strict control. There should be no groundless overspending," he said. To ensure that there are no additional delays, Putin on Tuesday gave Rogozin direct control over the construction project, taking over from Oleg Ostapenko, head of the Roscosmos. Roscosmos chief said that the number of launch pads for the heavy space rocket Angara may be reduced from the original four to two and the funds saved in that way invested in creating a new super-heavy rocket. He addressed this proposal to President Vladimir Putin while inspecting the Vostochny construction site.
"We are building two launch pads for Angara here and another two in Plesetsk. I believe that four launch pads for the heavy rocket are not very rational. Two launch pads will be enough – one in Plesetsk and another here," Ostapenko said. "The saved funds may be invested into the super-heavy rocket," he said, adding that the image of a future rocket was already being worked on and production work might be launched next year. The corresponding calculations and feasibility studies would be presented to the president later.
Rogozin supported the Roscosmos chief's proposal. "Roscosmos's ideas of reducing the number of launch pads might let us use some money to start building a launch pad for a super heavy rocket," Rogozin admitted. He believes that it must be done without delay, because finalizing the project, securing its approval by the president and government and building the rocket itself would take a while. "We shall be obliged to come close to creating this class of rockets immediately after 2020," Rogozin said. "This would confirm Russia's dominating role in matters related to the creation of a heavy class rocket and a return all the very best that there was in Soviet society. While discussing Vostochny space site-related issues, the president in fact supported this idea related with the federal space program."
Vostochny site is important from a national security standpoint, as it would give Russia its own base from which to launch heavier rockets that can be used to send military satellites into orbit. Russia currently leases the Baikonur Cosmodrome in Kazakhstan for $115 million a year for such launches, and achieving independence in this sphere appears to justify putting more strain on an economy hit hard by sanctions over the Ukraine crisis. Credit: themoscowtimes.com, ITAR-TASS