A regular update on the most important news stories in astronomy and space from the best European, Asian and Southern hemi news sources. Breaking news, latest discoveries plus the weird and wonderful. Updated regularly!
ESA chief says funding for delayed ExoMars rover mission uncertain
European Space Agency Director-General Johann-Dietrich Woerner on May 9 expressed frustration with the equipment delays that forced a two-year slip in the launch of Europe's ExoMars rover vehicle and said he would not write a blank check to keep the mission alive.
Addressing a briefing here, where he was attending ESA's Living Planet Earth observation symposium, Woerner said he still did not fully understand why the project could not make its 2018 launch date. He wondered whether it is possible to have those responsible for the delay finance part of its cost.
"I was not only surprised, I was frustrated with this delay, which was for technical reasons on both the European and Russian sides," Woerner said, adding that at first he did not accept it.
"I was fighting like hell" to keep the mission on schedule despite indications that multiple pieces of equipment would not make it in time for the launch, he said. "I'm very upset about it and I don't understand it from a certain point of view."
Woerner became ESA's chief in July 2015. Before that he was head of the German Aerospace Center, DLR, which is Germany's space agency. Germany has long resisted the mission creep of ExoMars – which began years ago has a technology-demonstration mission and has since grown into a telecommunications orbiter and landing demonstrator that launched in March, and the European rover and Euro-Russian surface-experiment package that was to have followed in 2018.
The Russian and European space agencies in March began hinting that the second mission – both launched by Russian Proton rockets – was having trouble meeting its deadlines for unspecified reasons. The two agencies later said they agreed to the two-year delay.
As the ExoMars mission has increased in sophistication and scientific value, its budget has about doubled, to as much as 1.3 billion euros ($1.5 billion). ESA has raised only about 1 billion euros. Before the latest delay, the agengy had expected to present its 22 member states in June with a plan to raise the remaining monies.
The two-year delay will add more costs, although ESA plans to reduce the increase by doing as much work as can be done soon, then storing the hardware until needed for prelaunch preparations in 2020.
ExoMars is ESA's sole exploration mission. It also represents a substantial Euro-Russian collaboration that has already launched a telecommunications relay designed to beam the rover's findings to Earth.
Luxembourg to enter asteroid mining space race
ASTEROID mining is considered by many as the new frontier in the hunt for natural resources and Luxembourg is the latest player to throw its hat in the ring.
The tiny European nation has teamed up with Californian company Deep Space Industries (DSI) to become the first European nation to enter the emerging space race. The partnership aims to produce a small 30cm spacecraft called Prospector-X which is designed to test some of the country's asteroid mining technologies.
The plan is to send the probe into low Earth orbit in the near future. If successful the mission will be followed by the deployment of asteroid mining spacecrafts to search for water and minerals in outer space some time after 2020.
Last year US president Barack Obama signed a controversial bill giving US companies legal ownership of materials they extract from asteroids, causing some to predict a galactic gold rush will soon take place.
Luxembourg first announced its intention to mine asteroids in February and since then things have moved very quickly for the country of half a million.
DSI chairman Rick Tumlinson said Luxembourg's intentions show that space is not just an arena for the major world powers and corporate titans.
"It immediately shatters the myths that asteroid mining is either the fantasy of a wealthy Silicon Valley cabal or an imperialist American plot to take over the solar system," he told National Geographic.
With These Space Race Treasures, Everyone Wins
London's Science Museum has boldly gone where no science museum has gone before. In Cosmonauts: Birth of the Space Age it has created a dazzling, unprecedented exhibition devoted to the Russian space program. To do so, the museum has borrowed a cornucopia of treasures from no fewer than 18 different institutions. Many of the objects on show have never been seen outside Russia. Some even had to be declassified to be to be brought to London. Science museum director Ian Blatchford has described it as "unique and unrepeatable". He is not exaggerating.
The exhibition explores uncharted territory, as fascinating and unfamiliar as any alien world. On show are not just the outlandish technologies that the Russians flung into orbit – and to the moon, and to the planets – but also the vision and the political ambition that fuelled their national space adventure.
Make no mistake, this is a big exhibition. It is big in scope, tracing the origins of the Russian space program from the imagination of the visionary Konstantin Tsiolkovsky, whose ideas inspired a space program that he did not live to see, through to present day excursions to the International Space Station.
Nor does it want for scale. The cavernous rooms at the Science Museum might still be too small to accommodate an entire rocket but the exhibition is nevertheless infused with the gigantism of rocketry. A huge RD-107 rocket engine towers over visitors at the entrance to the exhibition. You have no choice but to look up. Eventually your gaze will be torn away by the other large objects on display – the gleaming cone of Sputnik 3; the leathery sphere of Vostok 6 that carried Valentina Tereshkova, the first female cosmonaut, into space and back to earth; and the astonishing metal spider that is the LK-3 lunar lander.
The exhibition delighted this space junkie. Born in the sixties, the excitement of the Apollo programme captured my childish heart and planted a fascination with our exploration of space that thrives to this day. I have visited Cosmonauts twice now, and I'm seriously thinking of going back. To the unsympathetic eye the bizarre array of capsules, satellites and instruments on display, many disfigured by ugly, perplexing bulges or sprouting strange appendages, some scorched or damaged by impact, might seem like just so much junk. I claim no particular expertise but for me here is physical evidence of the can-do and make-do spirit that has infused space programs all over the world, and is reinforced by stories I have heard of the courage and audacity of cosmonauts and astronauts.
Some of the objects on show are well known. There is a Soyuz capsule similar to the one that had a starring role in the movie Gravity, and who on Earth would not recognise the shiny globe that was Sputnik I? But many are completely new to Western senses, and even some of the familiar objects spring fresh surprises when seen close up. The Voshkod 1 capsule, the first to carry three cosmonauts, was the same size as Tereshkova's; but to accommodate them the seats were rotated by ninety degrees which made it harder to see and access the instrument panels, bolted to the bulkhead. This was a race and in the 1960s there was no time for re-design. I was surprised also to see embedded within those panels a rotating globe which told the cosmonauts their position over the surface of the earth – a feature that survived at least into the 1990s.
On a more human level there is the paraphernalia of everyday life in space – the dining table, the freezer, the toilet – all re-designed for the weightlessness of orbit, and an array of space suits and other accoutrements for survival in that hostile zone. The exhibition is also enriched by the films and posters of propaganda that propelled the Russians into space in the 50s and 60s – and the banners and souvenirs that commemorated their achievements. If you want to touch the hem of Yuri Gagarin's garment, you can – almost: his uniform is on display.
The majestic, globular lunar lander with its baleful cyclops eye is the most poignant and unexpected object in the Cosmonauts exhibition. I had not known of its existence. It never got to the moon because development of the giant rocket booster needed to launch its lunar mission stalled following the untimely death of Chief Designer Korolev in 1966. Even if it had succeeded, the touch-down would have been a lonely one. The lander could only accommodate a single cosmonaut (Alexey Leonov, the first space walker, had been selected to be Russia's first man on the moon) and so he would have been unable to share the experience with a fellow traveller. For all the mythic derring-do of the lone hero, we humans remain quintessentially social animals. I should know. I've never been to space and have no prospect of going, yet I am still desperately keen to somehow grasp the experience.
Advertisement
The Russian lunar lander also marked the end of Russian dominance in space, at least in the 1960s. Although they had taken an early lead as the early American program stuttered and stumbled – the Russian rocket engines were more reliable (the RD-180, descendent of the RD-107, is used in US rockets today) – history records that it was the Americans who landed the first men on the moon.
Armstrong's famous declaration as he stepped onto the surface of our lifeless satellite appears in the exhibition, nicely done using a 60s-style TV playing grainy footage of the Apollo 11 mission. It is footage we have all seen and heard a thousand times. I can't speak for a younger generation, but to mine it seems as if we have seen and heard everything there is to know about the Apollo program.
Which is why the Project Apollo Archive, recently uploaded to the photo-sharing site Flickr, came as such a delightful surprise. The project is the work of Kipp Teague, who with the help of fellow enthusiasts and Nasa, has uploaded over 14,000 high-resolution photographs from the Apollo mission.
I stumbled upon this collection last month and it was like opening a dusty drawer and coming across envelopes stuffed with long-forgotten holiday snaps. There are just so many. Perversely, what makes the collection particularly delightful is that, as is often the case with holiday photos, many of the pictures are not that great. They are out of focus or badly composed, some evidently taken in the excitement of the moment. But this gives the collection an immediacy that has somehow faded from the few images that have become famous.
Here is the Apollo 11 LEM, ridiculously upside down on its way to the moon, the window frame blurred in the foreground.
Russian Scientists to Develop Dark Matter Detection Model in 1-2 Years (Source: Sputnik)
Russian scientists plan to develop a dark matter detection prototype within one to two years, the Siberian Branch of Russian Academy of Science's senior nuclear physics research official said. The detector would search for the elusive space material with the help of condensed inert gases, including argon. He said scientists have identified argon as the gas most suitable for ensuring the detection threshold to register dark matter's nuclei recoils.
"We know that [dark matter] leaves almost no traces and our main task is to dramatically lower the detection threshold to a minimum, which is physically possible in principle. There is quite substantial progress and we hope that a prototype of this detector can be created in the next year or two," said Yuri Tikhonov, Budker Institute of Nuclear Physics deputy director in charge of research. (1/3)
Russia's Accounts Chamber to Re-Inspect Vostochny Spaceport in 2016 (Source: Tass)
Russia's Accounts Chamber will re-inspect construction of Vostochny spaceport in Russia's Far East in 2016, its Chairperson Tatyana Golikova said in an interview aired by the Rossiya-24 TV news channel. "Of course, there will be (another) inspection. We should see what has changed and how the funds additionally allocated for construction of the spaceport has been used," Golikova said.
Earlier the Accounts Chamber detected that the estimated cost of construction of certain sites of the spaceport was overestimated by 20%. 2014 inspection detected that Roskosmos (Russia's space agency) committed financial violations worth 92.9 bln rubles ($1.2 bln) at Vostochny construction while federal budget regarding the construction was executed by 85.4% of the plan, or 139.8 bln rubles ($1.9 bln). (1/3)
Russian Space Forces Launched 21 Spacecraft in 2015 (Source: Sputnik)
Wrapping up the last year, the Defense Ministry said that the military had fulfilled its plan of maneuvering the Russian orbit constellation, "90 percent of which is currently controlled by an earth-based automatic control complex." Russia is preparing for the maiden launch from its brand-new Vostochny Space Center in the Amur Region. It is scheduled to blast off in April 2016 and is anticipated to become a big occasion. (1/3)
Brian May Protests Against Space Monkeys Project (Source: New-Magazine)
Queen rocker Brian May is urging fans to sign a petition calling on Russian scientists to abandon plans to send monkeys into space. The veteran musician is a longtime animal rights activist, and he has backed a drive by members of People for the Ethical Treatment of Animals (PETA) which aims to block a proposal by the Russian Federal Space Agency to send four macaques on a mission to Mars in 2017.
A message posted alongside the petition on Peta.org.uk, reads, "The four macaque monkeys that Russia plans to send to Mars in 2017 face years of tests in laboratories – likely followed by a terrifying death in space… There's no reason to repeat the dark days of early space exploration, in which dogs and primates died in horrific ways, all alone in a tiny spacecraft hurtling through space… Please sign our petition." (12/30)
 Switzerland to Launch 'Janitor' Satellite to Collect Space Junk
Space junk is an ongoing problem for the world's space administrations as decades worth of satellite launches and space missions have filled the Earth's atmosphere with trash such as fuel tanks, lost tools and parts of derelict satellites. In order to combat this growing hazard and to avoid potentially devastating collisions, the Swiss Space Center at EPFL has launched CleanSpace One, a project to develop and build the first installment of satellites designed specifically to clean up space debris.
Space junk is an ongoing problem for the world's space administrations as decades worth of satellite launches and space missions have filled the Earth's atmosphere with trash such as fuel tanks, lost tools and parts of derelict satellites. In order to combat this growing hazard and to avoid potentially devastating collisions, the Swiss Space Center at EPFL has launched CleanSpace One, a project to develop and build the first installment of satellites designed specifically to clean up space debris.
Israeli Google Lunar X Prize Team Books Rocket

Israeli team SpaceIL has booked a rocket ride to send a probe to the Moon as part of the Google Lunar X Prize. It is the first group in the competition to formally lodge a verified launch contract with the competition's organizers. That is significant because it will trigger an extension in the prize's deadline to the end of 2017.
To win, a team must land on the Moon, roam at least 500m, and return hi-res video and images to Earth.
SpaceIL intends to go to the lunar surface with a hopping probe in the second half of 2017, using a SpaceX Falcon 9 rocket to send it on its way. The Israeli team's spacecraft will be a primary payload on a multi-mission launch.
Arab Mars Probe May Resolve Red Planet's Atmospheric Puzzles
The United Arab Emirates (UAE) Space Agency's plan to send a compact car-sized probe into orbit around Mars appears to have a dual purpose. With last week's announcement of its blueprints and science goals for the mission now set for launch in July 2020, the UAE signaled that the probe will secure the Gulf state's role in both the international planetary science community and the global space technology sector.
The aim is to both ensure Arab participation in the exploration of Mars and potentially future solar system science targets while also inspiring the UAE's own youth to pursue careers in engineering and space.  The UAE's stated goal is to become an ambitious player in the burgeoning $300 billion a year global space industry.
The 1500 kilogram Hope (or "al-Amal" in Arabic) probe may spend as long as four years in Mars orbit. Once there, its work will include analysis of the Martian atmosphere in hopes of finding answers to ongoing conundrums involving Mars' long term water loss via atmospheric photo-dissociation. That is, the reactive chemical breakdown of water (H2O) brought on by the Sun's incoming photons.
Its mission aims include observing clouds and dust storms; changes in atmospheric layers and for the first time how the atmosphere interacts with Mars' varied topography, from the large shield volcano Olympus Mons to the deep canyons of Mars' Valles Marineris.
But will the probe actually be more than just an Emirates proof of technology mission?
"The UAE Space Agency has been very consistent in that they don't want to do a technology demonstration mission," said Bruce Jakosky, NASA MAVEN (Mars Atmosphere and Volatile Evolution) mission Principal Investigator and a Hope mission Co-Investigator. "They want to contribute substantively to the world's exploration and understanding of Mars."
To that end, after being inserted into an elliptical 55-hour orbit in the first quarter of 2021, Hope will carry out its nominal two-year science mission at altitudes ranging between 22,000 to 44,000 kilometers. From there, the mission will investigate how the lower and upper levels of the Martian atmosphere are connected. One goal is to create the first global picture of how the Martian atmosphere changes throughout the day and between seasons.
Jakosky also sees the Hope mission as a valuable complement to MAVEN science. MAVEN is focusing on Mars' upper atmosphere, since as he notes that was the key unexplored region of Mars that could influence climate history. In contrast, Hope will specifically measure lower-atmospheric properties such as dust content and atmospheric temperature, mapped out over the planet.
Hope's measurements of conditions in Mars' lower atmosphere should help fill in the gaps on how and why the lower atmosphere affects the escape of oxygen and hydrogen from the upper atmosphere into space.
"The Hope science measurements will make a valuable contribution by themselves," said Jakosky. "And if MAVEN is still operating when Hope gets there, the combination will be very powerful."
In all, the Hope mission should send back more than 1000 gigabytes of data that will be catalogued and analyzed in the UAE and then shared with U.S. partner institutions and the global Mars science community. Jakosky says he's providing input based on his own Mars mission experience and notes that there's a long list of Mars "lessons learned" that can be shared with his UAE colleagues.  Source: Forbes. Written by Bruce Dorminey
Space Junk: The French Factor
France by itself is the fourth-biggest contributor to "space junk" including spent rockets, retired satellites and fragments from old missions – all of which can damage or destroy satellites and the international space station. Just over 500 cataloged objects are attributable to France alone, representing just 3% of the total number in orbit. France distantly trails the top three, the former USSR, the US and China. (10/6)
Russian space technology development top state priority
Space technology development remains a priority of Russia's state policy, Prime Minister Dmitry Medvedev said on Sunday as Russia and the international community was celebrating the 54th anniversary of the first human space flight.
The Russian premier congratulated workers and veterans of the country's space industry with Cosmonautics Day.
"Please, accept my congratulations with Cosmonautics Day, which is celebrated annually on April 12 not only in our country but also in the entire world as International Day of Human Space Flight," the premier said.
"Today "we give tribute to the great Russian scientists and engineers, designers and test engineers, the builders of the Baikonur and Plesetsk space centers, all those who stood at the origins of the domestic cosmonautics development, dreamt about flights to stars and devoted their entire life to this goal," Medvedev said.
"We're honoring our famed cosmonauts, from the legendary Yuri Gagarin to those who are currently working in orbit as crew members of the International Space Station," the Russian premier said.
"And, of course, this year, we recall with a special feeling the feat of Alexei Leonov who was the first human to walk into outer space 50 years ago. All these people are heroes without any exaggeration and Russia, as the country that has become a great space power largely thanks to their selfless work, courage and professionalism and steadily keeps these leading positions, is proud of them," Medvedev said.
Space technology development "is a major state priority," he added. 'We set before ourselves large-scale tasks of increasing the competitive edge of the sector's enterprises, exploring outer space and, of course, creating new launch sites. The first launch of a carrier rocket from the Vostochny spaceport scheduled for the end of this year will become a bright confirmation of our country's huge scientific and technical potential," the Russian premier said.  Source: Tass
Russia Creates International Space Patrol
Russia's Ministry of Defense on April 1 established the Aerospace Monitoring Forces (AMF) tasked with providing security to spacecraft and the International Space Station (ISS) and enforcing international rules of space conduct.
The military corps, dubbed the Space Patrol by the Russian media, will carry out joint missions in cooperation with similar forces under development in other countries across the globe, including the United States, China and Germany.
The United Nations welcomed Russia's initiative, adding it could lead to a binding international agreement.
The AMF will use an extensive network of satellites and ground stations to track those, who break international law, especially space traffic regulations. The agency will also carry out three month space missions to the International Space Station and fly daily orbital patrols.
Russia's space patrol will use refurbished Soyuz spacecraft to conduct observation flights, chase abusers of the international space law and even collect space junk, experts at Russia's Space Research and Intergalactic Standards Center told Sputnik.
Russia's Ministry of Defense also plans deep-space missions to provide security to the distant regions of outer space, often used for lucrative illegal activity, including alien weapons and drug trafficking, as well as money laundering.
Russia May Propose New Space Station in Alliance With BRICS Nations (Source: Itar-Tass)
Russia is ready to propose to the BRICS group member states (Brazil, Russia, India, China and South Africa) the creation of a joint orbital station, Roscosmos official Yuri Koptev said. The joint orbital station development may be started if the International Space Station (ISS) operation is stopped due to political disagreements between the current ISS partners. (4/22)
Russia Offers to Take Ukraine's Place at Brazilian Alcantara Spaceport (Source: Itar-Tass)
Russia has offered to take Ukraine's at the Alcantara Launch Center, which has been practically severed through Kiev's fault, Russian Vice-Premier Dmitry Rogozin said. "Brazil is trying to develop its own spaceport. Unfortunately, due to the fact that Ukraine has practically lost its engineering potential, the Brazilian-Ukrainian project on the use of the Tsyklon rockets on the cosmodrome on Brazil's northern Atlantic coast has been practically curtailed," Rogozin said.
"But Russia has offered its own options," he added. "Rogozin recalled that Russia had already deployed several GLONASS stations to Brazil. "And we have ideas how to help Brazil in terms of developing space ports," the vice-premier noted. (4/24)
Russia Plans Search for Alien Life (Source: Moscow Times)
Russia plans to include astrobiology in its space program plans for the next decade. The Russian space agency Roscosmos will launch "several devices designed to search for alien life" over the next decade, without offering more specifics about those missions. That plan for the period 2016–2025 also includes Earth science missions and plans to look for potentially hazardous near Earth objects. (4/24)
How China Joins Space Club? (Source: Xinhua)
In the autumn of 1958, Zhao Jiuzhang and other scientists were given a cold shoulder when they visited the Soviet Union to study space technology. China had to be self-reliant to develop a satellite. China lacked the technological industry support that was necessary for the research and development of satellites. Realizing this, the scientists decided to begin with a sounding rocket. Click here. (4/23)
Russia Drops Plans to Create Nuclear Space Engine (Source: Itar-Tass)
Russia's space agency Roscosmos is planning to shut down works on developing a megawatt-class nuclear propulsion system for long-range manned spacecraft, a source in the rocket and space sector told TASS on Friday. "The new draft of the Federal Space Program for 2016-2025 envisages the closure of all the research and development works on creating high power nuclear propulsion systems," he said. (4/24)
Experimental Space Rocket Crashes in Russia
An experimental carrier rocket fell down today Wednesday after a planned test launch, a source at the Plesetsk space center in the Arkhangelsk Region, northern Russia, told TASS on Thursday. "The rocket designed by a defense company successfully kicked off the launch pad but some minutes later strayed off trajectory and fell down in an unpopulated area in the Arkhangelsk Region," the source said.
Local authorities and the Emergencies Ministry said the 9.6-ton rocket carried no dangerous components and posed no threat to environment and local residents. The failed launch caused no explosion or fire. "The fuel of this rocket poses no environmental threat," the source said.
Russian President Vladimir Putin was informed of Wednesday's crash, Putin's press secretary Dmitry Peskov told reporters."Quite naturally, the president received information on the accident," he said. Peskov said, however, he did not have a detailed report on what exactly happened.
An official speaking on condition of anonymity initially told AFP the incident had involved an experimental military rocket, but state-owned weapons manufacturer Almaz-Antey was later quoted as saying it was an Antey-2500 missile that fell back to the ground. The test was meant to "give an assessment of the manoeuvrability of a modernised missile of the surface-to-air Antey-2500 missile system," the firm's spokesman told Russian news agencies.Credit: TASS, AFP
South Korea Unveils Its Moon Rover
On Feb. 16, a research team led by Dr. Gang Sung-cheol at the Korea Institute of Science and Technology (KIST) unveiled a prototype of a lunar rover, which is planned to be on the moon roving by 2020. What is notable is that a lunar rover has been developed with local technology. The machine is able to carry out its mission in extreme conditions. Since it is designed to control heat easily, it can operate in a huge daily temperature range from 170 degrees below zero to 130 degrees above zero. It can perform its tasks on rough terrain as well.
The most notable characteristic of the newly-developed KIST rover is that it is composed of two bodies. The passive double tracks of ROBHAZ, a robot designed to perform dangerous work, were used. The passive double tracks with two separate bodies connected with chains help the robot operate in a smooth manner, while maintaining its contact with the ground even in rugged terrain. The rover can move steadily up 30 degree slopes and even get over a 5-cm-tall fence. It can move up to 4 cm per second.
The size of the rover that will be included in a lunar probe measuring 50 x 70 x 25cm and weighing 20kg. Considering that cameras and equipment for communications and analysis that will be featured in the lunar probe weigh 7kg in total, the rover was designed to weigh 13kg.
To minimize the weight of the rover, 6 wheels were made of duralumin, an aluminum alloy used to make aircraft. Carbon fiber–reinforced plastic was also used to make the body. Two A4-sized solar panels in the front of the body will enable the machine to operate as much as 340 hours.
The research team has also developed a film-coating technique and a technology to design and make bearings for the rover using solid lubricants, in consideration of a moon environment with a high degree of vacuum. In a vacuum, it is impossible to use bearings containing liquid lubricant. Thus, solid lubricant is considered to be very important for the development of space systems. If Korea sends the rover to the moon in 2020, it will be the fourth country after Russia, the U.S., and China to land something on the moon.  Credit: businesskorea.co.kr
Try Before You Fly: Polish Human Centrifuge
How do you prepare for the unique experience of weightlessness on a parabolic aircraft flight? An ESA-led team took a ride on this human centrifuge at Poland's Military Institute of Aviation Medicine. The quartet, including ESA mechatronics engineer Kjetil Wormnes, plan to test a deployable net for the capture of derelict satellites. The centrifuge training on 27–28 January prepared them for this week's flight on a Falcon 20 from the National Research Council of Canada. "The idea was to acclimatise us to the gravity shifting we'll experience, to help us anticipate and hopefully avoid any motion sickness," explains Kjetil.
"This is done to reduce the risk of any problems affecting the experiment. Compared to the Novespace Airbus A300 that ESA normally uses for its parabolic flights, this is a smaller aircraft with no room for extra helpers, so we want everyone to be fit to ensure everything runs smoothly. An indisposed crewmember could be catastrophic."  Of course, a centrifuge is not the same as a zero-g flight. For example, zero acceleration is only along a single axis and the spin is an additional source of motion sickness.
This Polish centrifuge is rare in that it has an active gondola which can rotate independently. This enables the creation of not only positive g-forces, but also negative (by tipping it upside down) or zero.  Inside there is a full F16 cockipit and flight simulator for training pilots from all over Europe. But the test team experienced a simple programmed acceleration cycle simulating the full set of 25 aircraft parabolas.
"The transitions between the different phases, and in particular from 0 to 2 g was the worst part," Kjetil reports. "This was the time when the boogie flipped upside down while the centrifuge was still rotating.  "The other bad time was just as the centrifuge braked to stop. For the rest, it was no problem, so long as I didn't move my head."
Kjetil was joined by team members from Italy's STAM company and Poland's OptiNav and SKA Polska companies, working on a net design being considered for inclusion in ESA's eDeorbit mission, designed to capture and deorbit large items of space debris as part of the Agency's Clean Space initiative.  Credit: ESA
IXV Spaceplane's Successful Test -European Aerospace Company Proud
On Feb. 11, ESA's Intermediate eXperimental Vehicle (IXV), atmospheric re-entry demonstrator, successfully completed its first test flight, ending with a splashdown into the Pacific Ocean and one aerospace company is bursting with pride over the flawless test. "The success of this mission is a source of great pride for us. Thanks to the data collected during the flight, we are paving the way for the development of new-generation reentry vehicles in Europe," Sandrine Bielecki, Thales Alenia Space spokesperson told astrowatch.net
Thales Alenia Space (TAS), a French-Italian joint venture is the prime contractor for IXV, heading a consortium of partners from European industry, research centres and universities. Italy's significant participation in the project is strongly supported by the Italian Space Agency (ASI). "Thales Alenia Space took the leadership of the project in December 2009. The IXV was then delivered to ESA in September 2014. Several hundreds of engineers and technicians spread all across Europe worked to the project.
IXV lifted off at 13:40 GMT, from Europe's Spaceport in Kourou, French Guiana atop a Vega rocket. It separated from Vega at an altitude of 340 km and continued up to 412 km. Then, it then began the reentry phase, during which experimental data was acquired via the instruments on the vehicle. The IXV reached a speed during its atmospheric reentry of approximately 7.5 km/sec at an altitude of 120 km, typical of a reentry from low Earth orbit, similar of those of the International Space Station.
"During Flight Phase, the IXV worked perfectly, as the ground segment did, implementing the whole flight program in line with the commanded maneuvers and trajectory prediction," Bielecki said.  As it descended, the five-meter-long, two-ton craft maneuvered to decelerate from hypersonic to supersonic speed. The entry speed of 7.5 km/s at an altitude of 120 km created the same conditions as those for a vehicle returning from low Earth orbit.
IXV glided through the atmosphere before parachutes deployed to slow the descent further for a safe splashdown in the Pacific Ocean.
At the Advanced Logistics Technology Engineering Center (ALTEC) Mission Control Center in Turin, Italy, specialized technicians followed the mission in real time, coordinating the ground stations during IXV's flight and the naval recovery operations after splashdown.
Bielecki underlines the importance of the test flight and its uniqueness for Europe. "A huge effort was made and our company is now the European benchmark in this sector. It must be noted that a lifting body shape, like the one IXV features, was never flown by Europe," she said. "Thales Alenia Space plans to further develop its expertise via the European program PRIDE, approved at the Ministerial Conference in December 2014, marking another significant step forward in the understanding the atmospheric re-entry phenomena and in developing critical technologies for reentry systems."
NASA, Roscosmos to Sign New Deal to Send Astronauts to Space
Russia's Federal Space Agency (Roscosmos) and NASA plan to sign in autumn another contract for the use of Russia's Soyuz spaceships to take American astronauts to the International Space Station (ISS), Roscosmos press service said on Monday. "Roscosmos and NASA have signed an agreement on taking cosmonauts to the ISS for 2017. A similar agreement for 2018 is planned to be signed in the autumn of 2015," the press service said.
Earlier, NASA announced its plans to buy six seats onboard Russia's Soyuz carrier rockets to lift US astronauts to the International Space Station. The US also plans to sign a contract with Roscosmos to ensure the return of space crews back to the Earth in the spring of 2019. Now, international crews are taken to the ISS by Russian Soyuz spaceships. The relevant contract between Roscosmos and NASA expires at the end of 2017. The US has to pay $76 million for one seat aboard Soyuz ships.
NASA said the new contract with its Russian partners would secure further US presence onboard the ISS until the United States created reliable commercial spaceships. Such ships are being developed by Boeing and SpaceX. First manned flights are planned for 2017. The US had halted the majority of its joint activities with Russia over the Ukraine crisis in April 2014, except for the space cooperation. Credit: TASS, sputniknews.com

India's Mars Orbiter Mission Ends – Spacecraft Remains Operational
Mangalyaan — India's first spacecraft to Mars — will complete its six-month mission next week on Mar. 24, but will remain operational even after its assignment duration expires. Indian Space Research Organisation (ISRO) chairman Dr Kiran Kumar told the Hindustan Times that the mission would technically end next week. "The spacecraft will remain operational even after that as there is no fuel constraint.
This will help us delve deeper into the seasons and climate on Mars. We have been able to capture some beautiful images of Mars and have got ample data. Analysis of the data is being done and once this is final, it will be made public," Kumar said. On Sept. 24 last year, India created history by becoming the first country to succeed on its first Mars mission when the Mars Orbiter Mission (MOM) slipped into the orbit of the Red Planet after a few nail-biting moments.
The country joined the United States, European Space Agency and the former Soviet Union in the elite club of Martian explorers with the MOM. The five payloads on the spacecraft were scheduled to carry out experiments for six months. The ISRO chief said a lot would depend on the blackout period for Mars in June. "The next challenge for the spacecraft will be in June next year when all three – Mars, Earth and Sun-will be in one line. There will be no communication (blackout period) with the spacecraft for nearly 14 days."
The blackout would be experienced between June 8 and 22 as the Sun would come between Earth and Mars. During the blackout period, the spacecraft would be in fully autonomous mode and no data would be transmitted to or from it.
ISRO is planning the launch of the fourth out of seven in the Indian Regional Navigational Satellite System (IRNSS) series of satellites after IRNSS-1A, IRNSS-1B and IRNSS-IC. The satellite would provide navigational services. The launch, earlier planned for March 9, had to be postponed after it was found that one of the telemetry transmitters was not working properly.Credit: hindustantimes.com
Private Companies Asked to Join Chinese Moon Program
China will open its lunar exploration program to private enterprises in an attempt to boost technological innovation and break State-owned companies' monopoly in the space field, according to the country's top space authority. As a starting measure, private enterprises are being encouraged to take part in the Chang'e-4 lunar probe mission, according to a statement issued by the State Administration of Science, Technology and Industry for National Defense, which oversees space programs.
The mission will serve as a platform "for technological research and development, product tests as well as data application" for private companies, the statement said. "The move will help break the monopoly in the space field, accelerate technological innovation, reduce the government's investment and improve efficiency."
Chinese scientists have developed some equipment that will be used on the Chang'e-4. The probe's overall design and launch time will be decided based on technical and economic factors, the private sector's participation and the result of international cooperation, the administration said. Wang Pengji, a senior space scientist at the China Academy of Space Technology who took part in the development of the earlier Chang'e-3 probe, said the move will inject new momentum into the country's space industry.
"Currently, most of our space equipment is developed and produced by State-owned institutes in accordance with missions set by the government," he said. "Opening the industry to the private sector will introduce competition and new ideas." Wang said private enterprises can start with optical instruments because they are not as complex as remote-control and power supply equipment. Another industry insider said China should study the United States' successful experience in space development.
"The US opened its space program to the private sector a long time ago, and the National Aeronautics and Space Administration has allowed private companies to conduct near-Earth manned missions. By contrast, our State-owned enterprises still hold a tight grip on the industry," said the insider, who works for a major space academy. He spoke on condition of anonymity. The benefits are "obvious", he said. "Those private companies will invest to innovate. Their participation will reduce the government financial input. And more members of the public will get involved in our space exploration program." Credit: chinadaily.com.cn
Giant Space Corporation to Be Created in Russia
A new state corporation in space industry titled Roscosmos will appear in the Russian space industry. It will replace the federal space agency of the same name. On Wednesday, President Vladimir Putin supported Prime Minister Dmitry Medvedev's proposal to merge Roscomos and the United Rocket and Space Corporation into a single state-run company. The current Director-General of the United Rocket and Space Corporation, Igor Komarov, will take the position of its chief.
"I think that's a correct proposal considering the fat this is more than just a separate enterprise and, in addition, not more than just a separate branch of industry," Putin said at a meeting with Prime Minister Dmitry Medvedev. "The rocket and space industry integrates a huge number of aspects of science and manufacturing."
"Some time ago, we drafted a proposal for setting up a whole range of companies apart from Roscosmos, including the United Rocket & Space Corporation in the form of a joint-stock company and this corporation is functioning now," Medvedev said at a meeting with the President.
"However the experience we gained recently shows the industry has more serious problems, more complicated, and their solution requires concentration of the government's efforts in a somewhat different manner, the way it was done in the nuclear power industry," Medvedev said. "That is why the essence of the government's proposals is to set up a new corporation titled Roscosmos," he said. Medvedev also named the current head of the United Rocket and Space Corporation to the position of CEO of the revamped Roscosmos.
"There's an idea to appoint the current Director-General of the United Rocket and Space Corporation, Mr. Komarov, to the post of chief of Roscosmos," Medvedev said. "Simultaneously, Oleg Nikolayevich Ostapenko should be relieved of the duties." The latter will be offered a new executive position in the industry. "Considering his experience, there is an opportunity to entrust him with a job in the space industry, for instance with the position of president in a holding company that will be incorporated with Roscosmos," Medvedev said.
Putin said on his part that the space industry faced a diversity of tasks both in the field of national defense and in commercial space exploration. "So I think in this case, like in the situation with the nuclear power industry, a set of instruments of this kind would be quite appropriate but we need a specialized law on it," he said.
The United Rocket and Space Corporation, which is fully owned by the government, was set up by a presidential decree December 2, 2013, and registered March 5, 2014. Its sphere of competences embraced research, development, maintenance, and recycling of military hardware, engine missiles and their components, as well as design, construction, and launching of space probes, manned and unmanned spacecraft, orbital and interplanetary stations. Igor Komarov was appointed Director-General of the United Rocket and Space Corporation in March 2014. Prior to that he had had the position of a Deputy Director General of Roscosmos (as of October 2013).
Before transition to the space industry, Komarov was CEO of Russia's largest manufacturer of economy-class small cars, AvtoVAZ. Russian Federal Space Agency in its incumbent shape was created by President Putin's decree on March 9, 2004. It was preceded by the Russian Space Agency and the Russian Aerospace Agency. Credit: TASS
Estonia Becomes ESA Member State
Estonia took a step further in its relations with ESA by signing the Accession Agreement to the ESA Convention on 4 February 2015, to become the 21st ESA Member State. The signing ceremony took place at the ESA Headquarters in Paris with the participation of Jean-Jacques Dordain, ESA Director General, Anne Sulling, Estonian Minister of Economic Affairs and Communications responsible for Foreign Trade and Entrepreneurship, Ene Ergma, Member of Parliament and Head of Estonian Space Committee, and Sven Jürgenson, Estonian Ambassador in France. Other government officials and personalities attended the ceremony, including representatives from the Estonian Space Office of Enterprise Estonia and the Tartu Observatory.
Estonia's cooperation with ESA started with the signature of a Cooperation Agreement on 20 June 2007 in Tallinn. Estonia strengthened its cooperation with ESA through the European Cooperating State Agreement signed on 10 November 2009. Estonia has a long tradition in astrophysics research and has contributed to several ESA scientific and technology projects. The country's active participation in the Plan for European Cooperating States (PECS) covers the fields of space science, Earth observation, life and material sciences and space technology.
Estonia's first satellite, ESTCube-1, a technology demonstrator designed by the University of Tartu as part of the Estonian Student Satellite Programme, was launched by Vega (flight VV02) on 7 May 2013. Estonia spent €330 million ($373 million) on space activities in 2009, and has been contributing about €1.2 million per year to the ESA budget as part of a cooperation contract signed in 2010. A dozen Estonia-related space development projects have been initiated since then. Tallinn also supports European space as a member of Eumetsat, a contributor to the EU Common Space development project, and to Europe's Copernicus environmental and monitoring and security system.
Later this year, the Government of Estonia will conclude the ratification process and once the ratification instrument is deposited with the Government of France, Estonia will become officially the 21st ESA Member State. ESA has 20 Member States: Austria, Belgium, the Czech Republic, Denmark, Finland, France, Germany, Greece, Ireland, Italy, Luxembourg, the Netherlands, Norway, Poland, Portugal, Romania, Spain, Sweden, Switzerland and the United Kingdom, of whom 18 are Member States of the EU. Two other Member States of the EU, Hungary and Estonia, are likely soon to become new ESA Member States.   ESA has Cooperation Agreements with six other Member States of the EU. Canada takes part in some ESA programmes under a Cooperation Agreement. Credit: ESA
UK Mission to Unveil Exoplanet Atmospheres
A team of UK scientists and engineers have announced plans for a small satellite, named 'Twinkle', that will give radical new insights into the chemistry, formation and evolution of planets orbiting other stars. The mission, which is being led by University College London (UCL) and Surrey Satellite Technology Ltd (SSTL), will be launched within four years. An overview of the science case and instrument design will be presented today at an open meeting at the Royal Astronomical Society.
"Twinkle is a very ambitious mission," said lead scientist, Prof. Giovanna Tinetti of UCL. "Nearly two thousand exoplanets – planets orbiting stars other than our Sun – have been discovered to date, but we know very little about these alien worlds. We can measure their mass, density and distance from their star. From that, we can deduce that that some are freezing cold, some are so hot that they have molten surfaces, some are vast balls of gas, like Jupiter, or small and rocky, like Earth. But beyond that, we just don't know… Twinkle will be the first mission dedicated to analysing exoplanets atmospheres, and will give us a completely new picture of what these worlds are really like."
When an exoplanet passes in front of the star that it orbits, a tiny amount of starlight is filtered through the molecules and clouds in the planet's atmosphere. Twinkle will measure this light and pick out the characteristic spectral 'fingerprints' that show if gases like water vapour or methane are present on the planet.
Tinetti played a key role in the team that pioneered this technique through observations with the Hubble and Spitzer Space Telescopes. Knowledge of the chemical composition of exoplanet atmospheres is essential for understanding whether a planet was born in the orbit in which it is currently observed or whether it has migrated from a different part of its planetary system. The make-up, evolution, chemistry and physical processes driving an exoplanet's atmosphere are strongly affected by the distance from its parent star. The atmospheres of small, terrestrial type-planets may have evolved quite dramatically from their initial composition. The loss of lighter molecules, impacts with other bodies, such as comets or asteroids, volcanic activity, or even life can significantly alter the composition of primordial atmospheres. Atmospheric composition is therefore a tracer of an exoplanet's history as well as whether it might be habitable – or even host life.
Twinkle will analyse at least 100 exoplanets in the Milky Way. Its infrared spectrograph will enable observations of a wide range of planet types including super-Earths (rocky planets 1-10 times the mass of Earth) and hot-Jupiters (gas giants orbiting very close to their suns). Some of the target planets are orbiting stars similar to our Sun and some are orbiting cooler red-dwarfs. For the largest planets orbiting bright stars, Twinkle will even be able to produce maps of clouds and temperature.
"The light filtered through the planet's atmosphere is only about one ten thousandth of the overall light from the star," said Tinetti. "That's a big challenge and one that requires a very stable platform outside the screening effects of Earth's atmosphere." While the construction of Twinkle's scientific instrument is led by UCL, the spacecraft itself will be built by SSTL, based in Guildford, Surrey. SSTL has innovated the concept of rapid and cost-effective spacecraft development, which has resulted in a significant export market for commercial and government Earth Observation missions.
"This is an exciting opportunity to adapt the high-performance capacity we have developed at SSTL to deliver ground-breaking science," said Dr. Susan Jason, lead engineer from SSTL. Twinkle will be launched into a polar low-Earth orbit. The spacecraft will be built to operate for a minimum of three years, with the possibility of an extended lifetime of five years or more. The mission will be funded through a mixture of private and public sources. With a total mission cost of around £50 million, including launch, Twinkle is a factor of 10 times cheaper to build and operate than other astrophysical spacecraft developed through international space agency programmes. The short development timescale and low budget are made possible through expertise already developed at UK institutions and the use of off-the-shelf components.
"The UK has already made an outstanding contribution to exoplanet detection with the WASP survey programme. Twinkle is a unique chance for the UK to build on this and take the world lead in understanding exoplanet science, as well as to inspire the next generation of scientists and engineers," said Prof Jonathan Tennyson, senior advisor for the Twinkle mission. Twinkle is a project led by UCL and will be built on a platform designed by Surrey Satellite Technology Ltd. Our industrial and technical partners include: Cardiff University, MSSL, RAL, Selex ES and UKATC. Our science partners include: Cardiff University, University of Hertfordshire, Imperial College London, Keele University, University of Leicester, University of Manchester, The Open University, Oxford University, Royal Holloway and the Royal Observatory Edinburgh. Credit: twinkle-spacemission.co.uk
Japanese Space Tourist Training for Spot on the International Space Station
A Japanese entrepreneur plans to train as a cosmonaut in Russia for a possible mission to the International Space Station (ISS). Space tourist Satoshi Takamatsu will fly in the event that another tourist cannot make it: British singer Sarah Brightman. Space Adventures, Ltd., the company that provides human space missions to the world marketplace, announced that Takamatsu will begin training as an ISS crew member candidate for a flight on a Soyuz TMA spacecraft.
After successful completion of the program, he will be certified as a 'fully-trained spaceflight participant cosmonaut' and will be the first Japanese private astronaut qualified to visit the Space Station. "I am delighted to be able to take advantage of this opportunity to train as a cosmonaut. I am excited to prepare myself alongside professionals and to get their unique insight as to what it takes to train for a flight to space. I started dreaming of launching to space when I was 6 years-old when I watched the Apollo 11 lunar landing on TV. So this really is the fulfillment of a lifelong dream," said Takamatsu.
Takamatsu is the Founder and Chief Executive Officer of Space Films and Space Travel. Space Films is a production company that provides end-to-end assistance for all commercial space film projects, with assistance from the Russian, U.S. and Japanese space agencies. Space Travel is the first Japanese space travel agency.He earlier worked for Dentsu Inc., Japan's biggest advertising agency, where he devised advertising for beverages and noodles featuring the ISS.
Takamatsu has already cleared the Russian Federal Space Agency's (Roscosmos) medical tests and preliminary training program, will start training later this month, mainly at Star City, a town north of Moscow which serves Russia's space industry. He will also receive training at NASA. He also plans to describe his training for people following his journey online.
"Through his spaceflight training, Satoshi will experience first-hand how our clients prepare to fly to space on the Soyuz spacecraft and for life onboard the International Space Station. And he will become a member of an official space mission crew, a distinction that less than 1,000 people have ever had," said Tom Shelley, president of Space Adventures. Space Adventures became world renowned in 2001 with the launch of client Dennis Tito, the world's first privately-funded spaceflight participant. Since then, the company has launched seven other missions to the ISS. Space Adventures' clients have traveled over 36 million miles in space.
"Satoshi is a successful Japanese advertising executive and life-long entrepreneur. He also has a long-held passion for space & space exploration and this is reflected in some of his professional work, most notably as the first director of a TV commercial shot in space. Satoshi is a creative spirit; I very much look forward to hearing his interpretation of this incredible journey that he's about to embark on," Shelley said.
Space Adventures, the company that organized the flights for the world's first private space explorers, is headquartered in the Washington, D.C. metro area, with an office in Moscow. It offers a variety of programs such as the availability today for spaceflight missions to the International Space Station and around the Moon, cosmonaut training, spaceflight qualification programs and reservations on future suborbital spacecraft. The company's orbital spaceflight clients include Dennis Tito, Mark Shuttleworth, Greg Olsen, Anousheh Ansari, Charles Simonyi, Richard Garriott and Guy Laliberté. Credit: spaceadventures.com, japantimes.co.jp
Japan Approves New Space Policy
Japan has approved a new space development policy Friday that focuses less on science and more on security and how to make piles of cash. Under the 10-year Basic Plan on Space Policy, the administration said it will improve cooperation with the United States in the area of security while aiming to boost the value of Japan's space industry to ¥5 trillion ($8.4 bn) over the next decade. "We have been able to make a long-term, specific plan that factors in the (nation's) new security policy," Prime Minister Shinzo Abe said at a meeting Friday on space strategy. The move comes amid mounting public concern over the use of space technologies for defense.
Of 720 public comments submitted last month on the draft of the policy, 68 people were opposed to using space for military purposes and another 17 specifically said Japan should restrict its use of space to non-military purposes. "The use of outer space is indispensable to maintaining security today," the policy document states. "We will engage in space development to directly utilize it for our nation's diplomatic and security policies, as well as for the Self-Defense Forces."
The new policy calls for reducing the danger of space debris by establish debris monitoring systems that share data with the U.S. Japan also plans to launch a network of seven "quasi-zenith satellites" over the next 10 years to complement America's GPS system. In fiscal 2015, one of Japan's primary goals will be to perfect the launch capability of the Epsilon solid-fuel rocket. In fiscal 2020, the government aims to develop the first replacement for its mainstay HII-A rocket.
Regarding space exploration, Japan plans to launch three midsize satellites and five small satellites. Regarding the U.S. proposal to extend the life span of the International Space Station to 2024, Japan is to make a decision by the end of fiscal 2016, the policy document states. Japan had long limited its use of space to peaceful purposes based on a Diet resolution passed in 1969. Japan has been wary on using space for defensive purposes, even though the government lifted the ban on that in 2008. Credit: japantimes.co.jp
Kiran Kumar Appointed New ISRO Chief
Director of Ahmedabad based Satellite Applications Centre Alur Seelin Kiran Kumar has been appointed chairman of the Indian Space Research Organisation (ISRO) for the next three years. "The Appointments Committee of the Cabinet approved the appointment of Kumar as Secretary, Department of Space and Chairman, Space Commission on re-employment on contract basis, for a tenure of three years from the date of assumption of charge of the post," said the Department of Personnel and Training.
Kumar will succeed K S Radhakrishnan, who retired on Dec. 31 after steering the space agency for a successful Mars mission and launch of GSLV rockets. Shailesh Nayak, secretary in the Ministry of Earth Sciences was given the temporary charge of ISRO chairman for a month.
Kumar joined ISRO in 1975 after completing his Physics (Honours) Degree, Master in Electronics from Bangalore University and thereafter, M. Tech Degree in Physical Engineering from Indian Institute of Science (Bangalore). He held several techno-managerial positions at the Space Application Centre and contributed extensively for development of Electro-optical Imaging Camera systems for all Indian Earth Observation Satellites that brought India to the forefront in remote sensing technology globally.
Kumar was the principal investigator of Terrain mapping camera and Hyper spectral camera payloads that flew in Chandrayaan-1 mission. The data from these two payloads provided the lion's share of the Lunar Atlases that ISRO produced.
He went on to become the Associate Director of Space Applications Centre in 2009 and later its Director in 2012. It is during this period – he steered the design and development of several break through areas in ISRO like – the space-borne synthetic aperture radar for India's first microwave imaging satellite RISAT-1, multi-band communication transponder system for GSAT-7 communication satellite for strategic applications, navigation payloads for Indian National Regional Navigation System.
For the Mars Orbiter Mission, he has been playing a pivotal role in developing the scientific instruments apart from guiding the entire mission operations as the Chief of Spacecraft Authorization Board. He is a fellow of National Academy of Engineers and corresponding member of International Academy of Astronautics. Credit: deccanherald.com
ESA Ready to Launch Its Own Spaceplane
On its first launch of the year, Europe's Vega rocket will loft ESA's unmanned spaceplane to test reentry technologies for future vehicles. The launch campaign has resumed, aiming for a liftoff on 11 February from Kourou, French Guiana to release ESA's Intermediate eXperimental Vehicle, IXV, into a suborbital trajectory. This mission will provide vital flight data for Europe to forge ahead in developing systems and advanced technologies for transportation systems of the future.
On 23 October, the decision to postpone the launch was taken by the launch authorities as a result of safety concerns that required additional analysis. Finding an alternative trajectory solved the issue. "Launch preparations have resumed," said Jose-Maria Gallego Sanz, ESA's IXV launch campaign manager. "Batteries that were removed from IXV are being taken from cold storage, charged and reinstalled. No additional tests are needed – IXV is ready to fly."
The mission will last 100 minutes from liftoff to splashdown. Weighing around two tonnes and the size of a car, IXV is a snug fit inside Vega's protective fairing. The two-piece shell will open to release the spaceplane at an altitude of 320 km. IXV will coast to up to 420 km and then begin its reentry phase, recording a vast amount of data from a large number of conventional and advanced sensors.
The entry speed of 7.5 km/s at an altitude of 120 km will create the same conditions as those for a vehicle returning from low orbit. IXV will glide through the atmosphere at hypersonic speeds to test new European reentry technologies before parachutes deploy to slow the descent for a safe splashdown in the Pacific Ocean.
The Nos Aries recovery vessel is now stationed in Flamenco Island Anchorage in Panama. Over the last month, the crew have been testing the equipment for hoisting IXV out of the water. ESA's recovery team will board on 25 January for the ship to set sail on the last leg of its journey to the recovery spot.Credit: ESA
Russian Cosmonaut Boris Morukov Dies
Deputy director of the Russian Academy of Sciences' Institute of Biomedical Problems, cosmonaut Boris Morukov, a physician who visited the International Space Station (ISS) and led a 520-day simulated Mars mission, suddenly died on Jan. 1. He was 64. "Boris Vladimirovich (patronymic) was a distinguished experimentalist in the field of staging and conducting unique model experiments having a huge international significance," the institute said. It did not specify what caused the scientist's death.
Morukov led the experiment in 2007-2011 to simulate a manned flight to Mars, entitled Mars-500. In September 2000, he carried out a flight to ISS on board the US space shuttle Atlantis (as an STS-106 mission specialist), and was deputy director of the Russian Academy of Sciences' Institute of Biomedical Problems since December 2006.
One of only two flown Russian cosmonauts to never fly on a Russian spacecraft, Morukov logged a total of 11 days, 19 hours and 10 minutes in space. He remained an active cosmonaut for seven years after returning to Earth, retiring from the corps in November 2007.
The scientist was responsible for leading medical, biological, microbiological and radiobiological research on board manned spacecraft, including coordination of scientific work with international partners. "[Morukov] was well known to many of us in the space life sciences community for the breadth of his knowledge and his enthusiasm for understanding the effects of space on human physiology," wrote John Charles, chief of NASA's international science office in its human research program, in a remembrance he posted to Facebook. Credit: TASS, collectspace.com
Germany Wraps Up a Successful Year in Spaceflight
2014 was a very successful and eventful year for the German Aerospace Center (DLR). Germany was active in the field of human spaceflight as the country's astronaut Alexander Gerst spent six months aboard the International Space Station and DLR played the lead role in ESA's Rosetta mission to comet 67P/Churyumov-Gerasimenko. But that's not all, for over 10 years now, using the High Resolution Stereo Camera (HRSC) camera on board Mars Express spacecraft, German scientists have been photographing and mapping Mars.
Gerst was the first German in space since 2008 and, after Thomas Reiter (2006), the second to live and work almost six months on board the ISS. In addition to routine scientific work, the youngest German astronaut, the 11th in total, performed maintenance and was responsible for supervising the arrival of supply vehicles, among them the final European space freighter, ATV-5 Georges Lemaître. Among other things, ATV-5 carried the German experiments EML, MagVector, WiseNet and SpaceTex, which Gerst unpacked and installed in the European research laboratory, Columbus.
"I am particularly pleased about the roughly 100 experiments that Alex Gerst took part in, 25 of which originated from Germany. His flight has shown that in human spaceflight and especially its utilization, Germany plays a leading role worldwide," said Johann-Dietrich Wörner, Chairman of the DLR Executive Board, after Gerst returned to Earth on Nov. 10.
DLR played a major role in building the Rosetta's Philae lander and runs the lander control center which prepared and oversaw the difficult task of landing on the comet on Nov. 12. Rosetta spacecraft is operated by teams at ESA's European Space Operations Centre in Darmstadt, Germany. DLR has also developed the ROLIS (Rosetta Lander Imaging System) camera to obtain high-resolution images during descent and stereo panoramic images of areas sampled by other instruments.
Even NASA Administrator Charles Bolden acknowledged Germany's role in leading the first ever comet landing mission. "Congratulations! I watched last night's dramatic landing of Philae with great excitement and pride for our German partners. I know that DLR is leading the landing effort, as well as providing ROLIS, which took such amazing descent images of comet Churyumov-Gerasimenko as Philae approached the surface," Bolden said. "Germany's leadership in the landing mission has already firmly placed Europe and Germany again in the history books for achieving the audacious and unbelievable."
German contribution to Mars exploration continues as the HRSC, which was developed by DLR and is on board ESA's Mars Express spacecraft, has been in operation since 2004, delivering high-resolution, three-dimensional color images, the spatial resolution of which surpasses previous topographical image data. These images enable scientists to analyze details with an altitude accuracy of down to 10 meters and thus acquire new knowledge about the geological development and climatic history of Mars.
Speaking of Mars, in 2014 a DLR researcher experienced what it must be like to live on the Red Planet by spending four months in a habitat on Hawaii that simulated a Martian environment.  This year it was also decided that the space telescope PLATO, scheduled to launch in 2024, will search for a 'second Earth'. "This unique European space telescope, designed to search for exoplanets, will enable German and European scientists to engage in truly cutting-edge research in this field of astronomy," said Wörner.
Future looks also bright for German space industry as we will witness a multitude of new projects, among them the asteroid landing craft MASCOT on board the Japanese Hayabusa 2 spacecraft, or the research conducted with the flying observatory SOFIA, recently returned to California after six months of maintenance in Hamburg. Last but not least, although the last ATV was dispatched into space back in August, the German technology developed for this purpose will remain in use as part of NASA's new Orion spacecraft.
 ISRO Chairman Retires
Indian Space Research Organisation (ISRO) Chairman Dr. Koppillil Radhakrishnan on Wednesday ended his three-decade-long career in the space agency, riding high on the success of the Mars Orbiter Mission (MOM) and GSLV-Mk-III that carried a human crew module to the space.
"ISRO bids a sombre farewell to its iconic leader, Dr. K. Radhakrishnan, who superannuated today," ISRO said in a statement. "An efficient engineer, magnificent manager, an impeccable institution builder; and an inspiring leader – Dr. Radhakrishnan triumphantly led ISRO through many historic milestones in the last five years being at the helm of affairs." Radhakrishnan took over as ISRO chairman on October 31, 2009. Space scientist Shailesh Nayak, secretary in the ministry of the earth sciences has been given an additional charge of Isro for a month till a regular appointment is made, says the department of personnel and training in an order.
India's Mars Orbiter, currently orbiting the red planet, tweeted it's farewell: "Bidding farewell to the one who led me up to this planet. It was an honour to be a part of your team Dr Radhakrishnan."  Radhakrishnan, a recipient of Padma- Bhushan, the third highest civilian award, was recently chosen as one of the top ten scientific personalities in 2014 by Nature Science Journal. After completing his graduation in Electrical Engineering from Kerala University, he joined Vikram Sarabhai Space Centre in 1972 and rose through the ranks, in brisk space.
Radhakrishnan was handpicked by Prof. Satish Dhawan – the then Chairman of ISRO, to control and monitor the Budget and Economic Analysis activities at the ISRO headquarters.  With the 12 successful PSLV missions, the successful GSLV with indigenous cryogenic stage, the Mars Orbiter Mission, the LVM-3 experimental flight with CARE module, the Six INSAT/GSAT satellites, three navigation Satellites and Six Earth Observation satellites (including RISAT-1, the first microwave imaging satellite) Radhakrishnan is leaving ISRO at its most glorified pedestal ever.
India made space history on September 24 when its low-cost Mars spacecraft was successfully placed in orbit around the red planet in its very first attempt, breaking into an elite club of three nations. MOM is the cheapest inter-planetary mission that, at just USD 74 million, costing less than the estimated USD 100 million budget of the sci-fi blockbuster "Gravity" and a tenth of NASA's Mars mission Maven, entered the Martian orbit on September 22. European, American and Russian probes have managed to orbit or land on the planet, but after several attempts. MOM feat gave a boost to India's global standing in space. Credit: hindustantimes.com, deccanherald.com
Second Woman Joins Team of Russian Cosmonauts
A second woman has joined the active-duty corps of Russian cosmonauts. Her name is Anna Kikina, the press-service of the Russian space agency Roscosmos said on Wednesday. "Upon completion of the general space training program and after a state certification test a panel of examiners made a decision to award the qualification 'test cosmonaut' to applicant Anna Kikina," the Roscosmos press-service said. Now she is to take special and advanced training — a mandatory procedure all 'test cosmonauts' undergo before being assigned to a crew.
According to information available from the website of the Gagarin Space Training Center, Kikina, b. August 27, 1984, is a graduate of the Novosibirsk State Academy of Inland Waterways Transport, with degrees in engineering and economics. Also, she is a certified rescue worker. Kikina is the holder of a master of sports degree in polyathlon and rafting and has four parachute jumps to her credit.
At a certain point, early last summer the certification commission expelled Kikina from the team of Russian cosmonauts by secret ballot only to overturn its own decision a short while later. In just several months Anna Kikina completed an advanced training course, which normally lasts one year, and acquired a number of special skills, including those crucial for survival after water landing.
So far four Soviet and Russian women cosmonauts have been in space: Valentina Tereshkova, Svetlana Savitskaya, Yelena Kondakova and Yelena Serova. The latter is currently well into her first mission aboard the ISS, which began last September. Credit: TASS
Johann-Dietrich Woerner Appointed as the Next Director General of ESA
The Council of the European Space Agency (ESA) announced Thursday the appointment of Johann-Dietrich Woerner as the next Director General of ESA, for a period of four years starting on 1 July 2015. He will succeed Jean-Jacques Dordain, whose term of office ends on 30 June 2015. Woerner is currently Chairman of the Executive Board of DLR, the German Aerospace Center since March 2007.
Woerner studied civil engineering at the Technische Universität Berlin and the Technische Hochschule Darmstadt, from where he graduated in 1985. In 1982, as part of his studies, he spent two years in Japan, investigating earthquake safety. Until 1990 Wörner worked for the consulting civil engineers König und Heunisch. In 1990 he returned to Darmstadt University, where he was appointed to a professorship in Civil Engineering and took over as Head of the Testing and Research Institute. Before being elected President of the Technische Universität Darmstadt in 1995, he held the position of Dean of the Civil Engineering Faculty.
He has been honoured with a series of prizes and awards such as the Prize of the Organisation of Friends of the Technische Universität Darmstadt for 'outstanding scientific performance'. He was also appointed to the Berlin Brandenburg Academy of Sciences and is a representative of the Technical Sciences Section of the German Academy of Sciences Leopoldina. Wörner has received honorary doctorates from the State University New York (USA), the technical universities of Bucharest (Romania) and Mongolia, the Saint Petersburg University for Economics and Finance (Russia), and École Centrale Lyon (France). He has been honoured by the German state of Hesse and the French government.
Woerner is Vice President of the Helmholtz Association; he is also a member of various national and international supervisory bodies, advisory councils and committees. He was a member of the board of École Centrale Paris and École Centrale Lyon, the Convention for Technical Sciences (acatech) and the supervisory board of Röhm GmbH, to name just a few. Furthermore, he was appointed to the energy expert group of the German Government. He continues to be a member of the advisory boards of several universities such as the Technische Universität Berlin and the IST Lisboa.
Mars Express Mission Extended Until the End of 2018
It follows an elliptical orbit around Mars, undisturbed, almost lonely – the orbiter Mars Express. For 11 years now – to be precise since Christmas Eve 2003 – the first and, for some time now, European Space Agency (ESA) longest-serving interplanetary mission has been travelling around our planetary neighbour. ESA recently extended the mission by two years, until 2018. Over 90 percent of the Martian surface has been recorded since 2004 – roughly two thirds in the highest possible resolution.
Mars Express hosts seven scientific instruments. HRSC (High Resolution Stereo Camera, OMEGA (Visible and Infrared Mineralogical Mapping Spectrometer) and MARSIS (Sub-surface Sounding Radar Altimeter) are used to image and study the surface and subsurface. For atmospheric and plasma studies there is PFS (Planetary Fourier Spectrometer), SPICAM (Ultraviolet and Infrared Atmospheric Spectrometer) and ASPERA (Energetic Neutral Atoms Analyser). OMEGA is also used to the study the atmosphere, and plasma is also studied with MARSIS. A radio link to convey data between the spacecraft and Earth is provided by MaRS, the Mars Radio Science Experiment, and used to study the gravity of Mars, the atmosphere and ionosphere, surface roughness and solar corona.
HRSC, developed by German Aerospace Center (DLR) and built in collaboration with German industry partners, delivers three-dimensional data to help provide answers to scientific questions. Additionally, the experiment seeks to produce the first global, topographical image map of Mars. The nine HRSC channels (one nadir channel pointing straight down on the surface of Mars, also four colour and four stereo channels) produce image resolutions of up to 10 metres per pixel, depending on the distance to the planet's surface. So far, the HRSC has been on active duty throughout 4165 orbits, recording the surface of Mars across a visual field extending for 50 by 200 kilometres.
At present, four orbiters circle Mars: besides Mars Express, we find NASA' s atmospheric research satellite MAVEN (in orbit since September 2014), the Mars Reconnaissance Orbiter (2006) and the Mission 2001 Mars Odyssey, the 'Methuselah' among the Mars spacecraft. Then there is the Mars Science Laboratory, fitted to Rover Curiosity (busily exploring Gale Crater since 2012). But there is more. On the surface is the smaller NASA Rover Opportunity, which landed on the Red Planet just a few weeks after Mars Express arrived. It has also been operational for over 10 years, namely since January 2004 – clocking up over 40 kilometres of distance travelled, a new world record on a celestial body other than Earth itself. But it is Mars Express that holds the overall distance record around the Red Planet. In an elliptical orbit, with distances ranging between 240 and 11,000 kilometres from the planet's surface, it has travelled 400 million kilometres – and the spacecraft will fly its 13,936 orbit on Christmas Eve. Credit: dlr.de

UK Astronaut's Mission Logo Revealed
In partnership with ESA and the UK Space Agency, the BBC's Blue Peter programme asked schoolchildren to design a mission patch for astronaut Tim Peake and received more than 3000 entries. The astronaut will be launched to the International Space Station (ISS) in 2015 under the mission name of Principia. The name refers to Isaac Newton's world-changing three-part text on physics, Naturalis Principia Mathematica, describing the principal laws of motion and gravity.
"Principia refers to Isaac Newton's principal laws of gravity and motion so I drew an apple because that is how he discovered gravity," said 13-year-old Troy, the competition winner. "Plus Tim Peake is promoting healthy eating as part of his mission and apples are healthy."
Each ESA astronaut has a mission name and patch, often chosen in a competition held in the astronaut's home country. In Tim's case, the entries were reduced to 33 candidates for presentation to an expert panel of judges. The judges from ESA, Blue Peter and the UK Space Agency together chose their two favourites in each of the three age groups of 6–8, 9–11 and 12–15 years to ensure a fair chance for all applicants.
Trees, apples, spaceships and the UK were common elements but ESA graphic designer Karen Oldenburg was impressed by the variety: "The entries were amazingly diverse. It was obvious that each child had put a lot of individuality and inventiveness into each design." Important considerations for deciding on the final six were how a design would look as a patch, the colours used and whether the children drew everything on their own.
The final decision came down to Tim himself. He had a hard time choosing: "I have been so impressed with the high standard and the number of entries. Wonderful! My final choice was not easy to make, but I chose Troy's design because his patch was simple but included many references to my mission." Troy will see his Principia patch flown to space and was invited to the Blue Peter television studios for the unveiling.
"Just landed in London-huge congrats to Troy for designing a brilliant patch! Thank you…I will wear it with pride," Peake said. Ewan Vinnicombe, Blue Peter Editor, said, "It's been fantastic to see all the thousands of colourful and creative entries we received for this Blue Peter competition. I was so impressed with them all and the winning design looks amazing. I can't wait to see it in space."
The five runners-up will receive their artwork framed with a signed photo from Tim. "For all you amazing runners-up, thanks for making it such a tough choice…I'll be taking some of your designs into space too," Peake said. Credit: ESA, gov.uk
ESA's JUICE Mission OK'd for the Next Stage of Development
The European Space Agency's JUICE (JUpiter ICy moons Explorer) mission has been given the green light to proceed to the next stage of development. This approval is a milestone for the mission, which aims to launch in 2022 to explore Jupiter and its potentially habitable icy moons. JUICE gained approval for its implementation phase from ESA's Science Programme Committee during a meeting at the European Space Astronomy Centre near Madrid, Spain, on 19 and 20 November 2014.
Chosen by ESA in May 2012 to be the first large mission within the Cosmic Vision Programme, JUICE is planned to be launched in 2022 and to reach Jupiter in 2030. The mission will tour the giant planet to explore its atmosphere, magnetosphere and tenuous set of rings and will characterise the icy moons Ganymede, Europa and Callisto. Detailed investigations of Ganymede will be performed when JUICE enters into orbit around it – the first time any icy moon has been orbited by a spacecraft. During its lifetime, the mission will give us an unrivalled and in-depth understanding of the Jovian system and of these moons.
The scientific goals of the mission are enabled by its instrument suite. This includes cameras, spectrometers, a radar, an altimeter, radio science experiments and sensors used to monitor the plasma environment in the Jovian system. In February 2013, the SPC approved the payload that will be developed by scientific teams from 16 European countries, the USA and Japan, through corresponding national funding.
The JUICE spacecraft will be launched in June 2022 by Ariane 5 and will use Venus and Earth gravity assists in its 7.6 years cruise to Jupiter. After the orbit insertion in January 2030 the spacecraft will perform a 2.5 year tour in the Jovian system focusing on continuous observations of Jupiter's atmosphere and magnetosphere.
During the tour, gravity assists with Callisto and Ganymede will shape the trajectory. Two targeted Europa flybys are included focusing on composition of the non water-ice material, and the first subsurface sounding of an icy moon. Additional, Callisto gravity assists will be also used to raise the orbit inclination to almost 30° and to enable observations of the Jupiter polar regions. The frequent Callisto flybys will enable unique remote observations of the moon and in situmeasurements in its vicinity. The mission will culminate in a dedicated eight months orbital tour around Ganymede during which the spacecraft will perform detailed investigation of the moon and its environment and will eventually impact on Ganymede.
At the November 2014 meeting of the SPC, the multilateral agreement for JUICE was also approved. This agreement provides the legal framework for provision of payload equipment and ongoing mission support between funding agencies. The parties to the agreement are the European Space Agency and the funding agencies of the European countries leading the instrument developments in the JUICE mission: the Agenzia Spaziale Italiana (Italy); the Centre National d'Etudes Spatiales (France); the Deutsches Zentrum für Luft- und Raumfahrt e.V. (Germany); the Swedish National Space Board, and the United Kingdom Space Agency. Austria, Belgium, the Czech Republic, Greece, Poland, and Switzerland participate via the PRODEX programme. Credit: ESA
British Company Aims to Send a Crowdfunded Mission to the Moon Around 2024
A British company is crowdfunding its space mission on Kickstarter, raising money to go to the Moon in 10 years' time. Lunar Mission One aims to land on the Moon's South Pole, drill to a depth of at least 20 metres deep, but potentially as deep as 100 metres, allowing the mission to access and analyse for the first time lunar rock dating back around 4.5 billion years. "Lunar Mission One will make a huge contribution to our understanding of the origins of our planet and the Moon and will inspire a generation to learn more about space, science and engineering – in the same way that my generation was inspired by the Apollo Moon landings," said David Iron, the Founder of Lunar Missions Ltd and the Lunar Missions Trust.
Lunar Mission One is using crowdfunding platform Kickstarter to fund the development phase of the project. Supporters who make pledges to the project via Kickstarter will become lifetime members of the Lunar Missions Club. They will have access to a range of information and experiences relating to the project, from "Meet the Experts" events to the opportunity to have their name inscribed on the lunar landing module.Kickstarter backers will also receive rewards including a digital "memory box" for inclusion in a 21st Century time capsule that will be sent to and buried in the Moon as part of Lunar Mission One.
The company hopes to raise £600,000 for the development phase — as of Thursday it had raised £230,000 through over 2,400 backers, which is still quickly growing. Following the development phase, funded by Kickstarter, the remaining funding requirements of the project will primarily be met through sales of digital memory boxes to the general public, as well as through public sector and commercial backing.
Also included in the time capsule will be a publicly assembled, owned and authoritative record of life on Earth. This 'public archive' will include a record of human history and civilisation to date alongside a species database showing the biodiversity of animals and plants. The project will make the public archive available online both during development and afterwards so it can be developed further.The scientific goals of the mission would be achieved by drilling at a lunar pole. The drill will carry instruments to measure geological conditions and chemical compositions. After the drilling, instruments including seismometers will be placed into the borehole to get more accurate readings.
By drilling down to a depth of at least 20 metres, 10 times further than ever drilled before (though potentially as deep as 100 metres), we will be able to access and analyse lunar rock that is 4.5 billion years old. Studying rock from deep below the surface will allow us to understand, better than ever before, the geological composition of the Moon, the relationship it shares with our planet and the effects of the late heavy bombardment period on the inner solar system.
"Scientific exploration has always been based on innovation and ambition," said Ian Taylor, the former Minister for Science, Technology & Space and Chair of Lunar Missions Ltd. "Lunar Mission One exemplifies this – not only in what it will seek to discover, but in reaching out to the wider public for involvement in and financing the project. Ultimately, Lunar Mission One could become an exciting template for galvanising additional resources to explore the Moon and beyond.
Education and inspiration are central to the mission, which aims to inspire a generation to learn more about space, science, engineering and technology through a worldwide programme of educational engagement. Educational partners backing the project include The Institute of Education and the Open University.
"The Moon is our nearest celestial neighbor, yet remains largely unknown beyond great orbital photographs and a few rocks from the surface. Lunar Mission One aims to profoundly change this!" said Richard Garriott, Private British-American astronaut of Soyuz TMA-13. "By targeting the polar regions now known to have water ice, and by drilling down more than 20 meters, we should gain much more interesting and useful data than previous lunar missions!"
All surplus funds raised from the project will go to a non-profit charitable Trust for supporting future space science and exploration. As overall technical advisors for the first stage of the project, Lunar Mission One has engaged RAL Space, which has been involved in developing more than 200 space missions and has supported NASA and European Space Agency missions.
"Lunar Mission One is both ambitious and innovative, demonstrating an exciting way of enabling lunar exploration. Our experience in multiple and complex space missions will play a vital role in helping coordinate the project. As well as direct exploration benefits, the mission will have longer term advantages including technological advances and knowledge," said RAL Space Director Richard Holdaway. Lunar Mission One is being run by Lunar Missions Ltd, its operating company. It is being developed and supported by a number of leading figures and organisations in the industry with decades of experience in the science and space sectors.
Partners and advisors include RAL Space, University College London, Open University and the Institute of Education. Trustees and directors include Ian Taylor, former UK Government Science Minister; Monica Grady, Professor of Planetary & Space Science at Open University; Sir Graeme Davies, Former University Vice Chancellor; and Angela Lamont, broadcast media presenter & producer.Credit: lunarmissionone.com
Africa's First Mission to the Moon Announced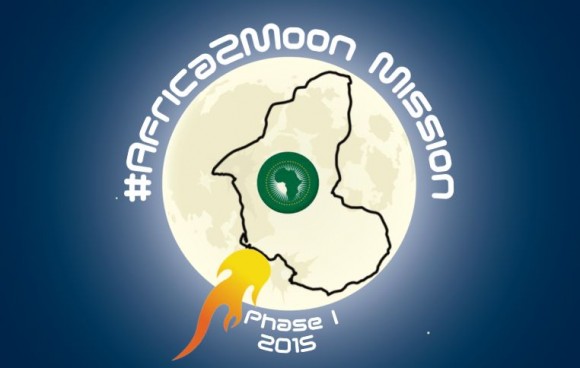 Africa is home to 7 out of 10 of the world's fastest-growing economies. It's population is also the "youngest" in the world, with 50% of the population being 19 years old or younger. And amongst these young people are scores of innovators and entrepreneurs who are looking to bring homegrown innovation to their continent and share it with the outside world.
Nowhere is this more apparent than with the #Africa2Moon Mission, a crowdfunded campaign that aims to send a lander or orbiter to the Moon in the coming years.
Spearheaded by the Foundation for Space Development – a non-profit organization headquartered in Capetown, South Africa – the goal of this project is to fund the development of a robotic craft that will either land on or establish orbit around the Moon. Once there, it will transmit video images back to Earth, and then distribute them via the internet into classrooms all across Africa.
In so doing, the project's founders and participants hope to help the current generation of Africans realize their own potential. Or, as it says on their website: "The #Africa2Moon Mission will inspire the youth of Africa to believe that 'We Can Reach for the Moon' by really reaching for the moon!"
Through their crowdfunding and a social media campaign (Twitter hashtag #Africa2Moon) they hope to raise a minimum of $150,000 for Phase I, which will consist of developing the mission concept and associated feasibility study. This mission concept will be developed collaboratively by experts assembled from African universities and industries, as well as international space experts, all under the leadership of the Mission Administrator – Professor Martinez.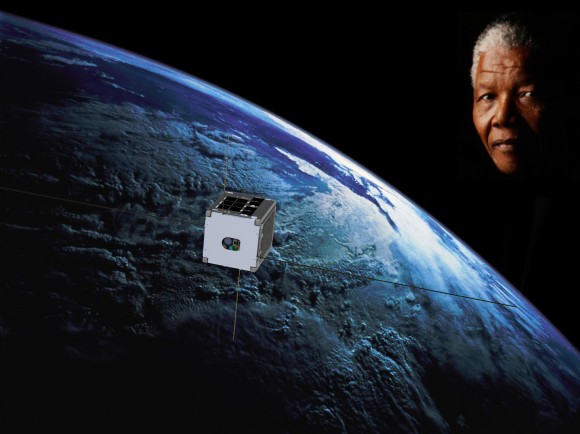 Martinez is a veteran when it comes to space affairs. In addition to being the convener for the space studies program at the University of Cape Town, he is also the Chairman of the South African Council for Space Affairs (the national regulatory body for space activities in South Africa). He is joined by Johnathon Weltman, the Project Administrator, who is both an aeronautical engineer and the current CEO of the Foundation for Space Development.
Phase I is planned to run from Jan to Nov 2015 and will be the starting point for Phase II of #Africa2Moon, which will be a detailed mission design. At this point, the #Africa2Moon mission planners and engineering team will determine precisely what will be needed to see it through to completion and to reach the Moon.
Beyond inspiring young minds, the program also aims to promote education in the four major fields of Science, Technology, Engineering, and Mathematics (aka STEM). Towards this end, they have pledged to commit 25% of all the funds they raise towards STEM education through a series of #Africa2Moon workshops for educators and students. In addition, numerous public engagement activities will be mounted in partnership with other groups committed to STEM education, science awareness, and outreach.
Africa is so often thought of as a land in turmoil – a place that is perennially plagued by ethnic violence, dictators, disease, drought, and famine. This popular misconception belies very positive facts about the growing economy of world's second-largest and second-most populous continent.
That being said, all those working on the #Africa2Moon project hope it will enable future generations of Africans to bridge the humanitarian and economic divide and end Africa's financial dependence on the rest of the world. It is also hoped that the mission will provide a platform for one or more scientific experiments, contribute to humankind's knowledge of the moon, and form part of Africa's contribution to global space exploration activities.
The project's current list of supporters include the SpaceLab at the University of Cape Town, The South African Space Association, Women in Aerospace Africa, The Cape Town Science Centre, Space Commercial Services Group, Space Advisory Company, and the Space Engineering Academy. They have also launched a seed-funding campaign drive through its partnership with the UN Foundation's #GivingTuesday initiative.
For more information, go to the Foundation's website, or check out the mission's Indiegogo or CauseVox page.Further Reading: Foundation for Space Development
Russia's Energomash Plans Reusable Rocket Engine
Russia's NPO Energomash, one of the world's leading rocket engine manufacturers, has cooked up an ambitious plan to make its engines reusable up to ten times, TASS news reports.
Reusability is the buzzword of the modern space industry. Born of exorbitant Cold War budgets, space programs across the globe have struggled over the last two decades to survive with less funding — and reusability is the key to radically cutting down costs.
Energomash has devised a novel, albeit limited, solution to the problem of returning rocket parts safely to Earth. The company proposes housing its RD-191 engine in a capsule attached to the bottom of Russia's Angara rockets. After the engine has exhausted its fuel, the capsule will detach and fall back to Earth, protected by a heat shield on one side.
A parachute will deploy once the capsule hits the atmosphere, allowing the engine to land safely either with the help of a special airbag or small rockets to slow its descent.  The added weight of this recovery system would knock 2.6 percent off of the Angara rocket's payload capacity, or the maximum weight it can lift to a given altitude above the earth.  The proposal was presented at a conference hosted by Russia's largest space company, RSC Energia, TASS reported Friday.
On the other side of the globe, U.S.-based SpaceX is also moving forward with ambitious reusable designs. The company is working to make its Falcon 9 and upcoming Falcon Heavy rockets — which Angara is often compared to — completely reusable, with the entire rocket returning to Earth and landing itself.
Angara, the first rocket developed by the post-Soviet Russian space industry, was originally also designed to be entirely reusable. Its boosters to deploy wings after use that would allow the rocket to fly back home and land like an airplane. This design was ultimately dropped in favor of the conventional single-use approach. Credit: themoscowtimes.com
Russia Plans to Launch Remote Earth Probe Satellites
Russia plans to launch two satellites next year for remote earth probing. The satellites, Resource-P 3, which is under construction now, according to schedule, and Kanopus-V 2, are planned to be launched next year, deputy head of the Roscosmos federal space agency Mikhail Khailov told a conference on remote earth probing on Friday. The construction of Resource-P 2 is already finished.
Its launch is planned for December this year. Launches of Resources-P 4 and 5 are planned for 2016 and 2017. They will be made entirely from Russian-made components.The Roscosmos official also said that tests of Meteor-M 2 were completed.
When the documentation processing is finished, a state commission will decide when to put the satellite into operation. Meteor-M 2 was launched from Baikonur on July 8 with the Soyuz-2.1b rocket and a Fregat upper stage. The launch was originally planned for June 28, but was postponed because of Fregat problems. In the Russian orbital group are Electro-L, Reosurce-DK1, Resource-P, Kanopus-V, Meteor-M 1 and Meteor-M 2. Credit: TASS
Glasgow Prestwick Airport's Very Good Position For UK's First Spaceport
Scottish government-owned Glasgow Prestwick Airport is in a good position to become the UK's first spaceport, the deputy first minister has said. But Nicola Sturgeon said ministers could not make the loss-making Ayrshire airport a preferred bidder while the process was at an early stage. Supporters of spaceport status say it could transform Prestwick. The airport was bought over by the government in a last-ditch effort to keep it open. Its 2013-14 accounts, due to be published shortly, are expected to show an annual loss of about £5m.
Member of the Scottish Parliament (MSP) Adam Ingram, who represents Carrick, Cumnock and Doon Valley, stressed the "exciting prospect" of Prestwick becoming a spaceport, as he said: "Should the Scottish Government's position not be that Prestwick Airport is the preferred bid of the Scottish Government for the first UK spaceport?"
John Scott, MSP for Ayr, said the proposal was the "one truly visionary element of the document". He said: "As the location of choice, and quite self evidently from the evidence I've seen it is the location of choice in Scotland, we should all get behind it, all of us as politicians and particularly the Scottish Government, because that would carry much more weight."
Sturgeon told MSPs the government must remain neutral at this stage in the process, with eight UK sites in contention to become a spaceport – six of them in Scotland.  She added: "We want to make sure that we're doing everything to secure Scotland as the winner of this bid, wherever in Scotland that may end up being.  "We may well get to the stage where the government is not neutral, not all of the locations bid or there is clearly an outstanding bid, but we're at an early stage of this process, so I think it is important we recognise that."
The proposal to attract a spaceport to Prestwick was laid out in a long-term vision for the future of the airport, which is used by budget airline Ryanair.  Scottish ministers have committed £10m of investment to Prestwick Airport, which is going towards operating costs, a repairs backlog and improvements to the terminal building.  Credit: bbc.com, stv.tv