UFO Reports World-Wide
---
What is a UFO? The term Unidentified Flying Object refers to any object, which is flying and cannot be identified. This can be just about anything you can imagine, from planes seen at funny angles to secret experimental aircraft. It can also mean meteorites or planets such as Venus or Jupiter which can sometimes look like they are moving. There is an endless list of things which when seen by the untrained eye will not be readily identifiable.
When a UFO is reported (if someone actually bothers and actually knows who to report it to) this is what most of them turn out to be, 90 to 95%, probably more, are in fact perfectly identifiable objects to those who know their sky.
Most UFOs are not UFOs at all. It is the remaining 5 – 10% which are the most interesting, these have been reported for many, many years. These are objects that cannot be identified that have no explanation. Now this does not mean they are from outer space, they could be (and in many cases probably are) experimental or advanced military aircraft. On the other hand all UFOs could just be a case of misidentification of mundane objects. (see our UFO video  page)
But this doesn't explain everything. There are some aircraft which fly into the airspace of countries all across the world are tracked on radar and are even sometimes chased by the military aircraft. The thing that sets these aircraft apart is their characteristics, these are unusual shapes such as black triangles, glowing orbs, cigar shapes and of course the famous "flying saucer". Read on…….
Reader Submits Two Sighting Reports from Burry Port, South Wales, 1970s
Burry Port, South Wales – 1976-77
These two events took place around 1976-77. This was the encounter as described and witnessed by me and my brother. It was probably a short time before my dad's encounter which was about 2 years later.
Both happened in a very small sleepy village called Burry Port in South Wales in the UK where nothing ever happens!
But I swear to you both eyewitness accounts I feel are very genuine; I believe my dad's story not just because was my dad, he was never a bullshit liar type of guy and he had nothing to gain from such a story.
In fact he never mentioned it to anyone else just myself and when I brought it up rarely, he never wanted to talk about it, his body language said it all.
I once told him seeing is believing after what he saw which he himself often told me, but he in my opinion saw something beyond his comprehension and simply couldn't take in or understand what he explained to me he saw, he would backdown when I spoke about it.
He didn't deny it, but wasn't comfortable talking about it. My encounter as described had a slight twist, what I mean is as described in a few posts could well be the very first post I posted here on the forum.
When I saw this object I stood dead in my tracks, just behind me were around 50 or more pupils walking behind me; my brother was one of them. I pointed because I really wasn't sure what I was seeing.
I knew I had to get as many people as I could to witness this other than myself. I stood still in shock and shouted and pointed to everyone behind me and not one person batted an eyelid.
No one even looked and all walked past as if I hadn't made any gesture at all. I thought I was nuts, something wasn't right. Why didn't they see it and why didn't anyone notice my actions.
I yelled to my brother, "Do you see it?" He sure did; of all the people passing on that day just myself and my brother saw it, and he was the only person to listen to my gesture what I was trying to explain and show.
I swear to you that is 100% true; looking back at it you could say it was something out of the X-Files or The Twilight Zone. I have no idea why this happened the way it did, I, my brother and my dad do not have one shred of evidence to support this claim, only our eyewitness accounts and that's it.
I can only say what I saw that day was like something out of a Hollywood sci-fi movie, but the difference was it was there directly in front of my eyes, a beautiful, classic metallic looking flying saucer spinning; reflecting the sun's light.
It's imprinted in my mind to this very day, I will never forget it. It was a very beautiful experience those split seconds really did seem like minutes. If there was a plausible explanation then I would love to know what it was! I think when or if you ever witness something so different you just know it was just that… something that really doesn't look like anything else.
It wasn't that long after both myself and my brother witnessed our close encounter of the first kind including the very trippy X-Files / Twilight Zone experience in it back when we both were in school around the 76-77 that my dad had his experience. My dad worked at a local power plant on the night shift; around 3 o'clock in the morning he and a few workers would take a cigarette break on the roof of the building.
I'm not 100% sure, but I think on this night he was alone. He claimed to me when we both alone in the house watching TV and he was very coy about this, he said on the following day he witnessed not just seeing a UFO, but also claimed he actually saw occupants on board.
Now my dad was strictly a spade is a spade type guy; no frills, no bullshit man who loved his ale, a night out either playing bingo or cards; that was it.
He was a straight standing old fashioned guy who didn't believe in anything unexplained, in fact he often told me he would not believe in UFOs until he saw one!
Well, he knew I was into different subject matter in life including UFOs. This was the reason I believe he confided in me. On a clear night sky, he saw a stationary object just above the plant. He also claimed he could make out occupants in this craft with both his and their eyes face to face, but at a distance.
Despite being a confirmed UFO buff back then, I ran through every single plausible explanation, I wouldn't believe him for the sake of it even if it was my dad.
I think he saw something beyond his comprehension and never spoke about it again and when I did pull him up on it or when the subject arose he just didn't feel comfortable about it and when I said remember those words you told me I would believe it when I see it, he backed down.
For someone to claim just seeing a UFO can be a very a rare event in one's lifetime, let alone claiming to see occupants on board. I have no reason to believe he would spin a yarn; it just wasn't his style.
His body language, mannerisms, etc. reflected his honesty. That's why I believed him back then and still do now. Oddly enough it was within about a mile or less in the very same area both I and brother witnessed the UFO a couple of years earlier. None of us have a shred of proof, just an eyewitness account.
To add credence to all this The Welsh Triangle/Broad Haven Triangle UFO activity not that far from my area was around this time. It was on the local news media and national news frequently in the middle to late 70s.
It was a spate of many strange events and sightings. Since then, neither I, my brother or father have never seen anything since.
regards,PK, UFO Casebook Forum
Rare, White Triangle UFO Reported over Colorado
Colorado – 04-27-13
I was at home, on my porch at about 10 PM Saturday April 27, 2013. I was laying on my back staring at the sky, looking at the stars, planes, whatever…
 I had just focused my eyes on an airplane when suddenly a giant, white triangular shaped object appeared – it was directly above me, it was enormous, and it was moving amazingly fast.
 It traversed the entire sky – horizon to horizon in about 2 seconds. It was hard to reference the size, exactly, but I got the sense that it was a VERY large object VERY far away.
 I immediately knew it was something out of the ordinary — I never once thought it was something else; it was a clear night, not a cloud in the sky, and I got a good look at it.
 It was definitely not a plane or helicopter or balloon or kite or anything like that. This thing was pushing the limits of physics.
 The corners of the triangle were rounded, and the lights were big circles — the light was yellowish-white, and it was kind of dimly lit — I really got the sense that it was very far away, WAY up in the sky.
 My immediate reaction was shock and excitement. I could NOT believe what I had just seen. I felt like I had seen a ghost, or peeked into an alternate dimension or something.
 It was an unbelievable feeling. The object did not have any direct effect on me or my emotions.
 I lost sight of the object as quickly as I spotted it – the entire moment lasted about 3 seconds. It was traveling in a straight line — it simply flew over me. It came and went, just like that.
UK Passenger Jet Barely Misses UFO with Video Animation
 They were on their final approach to Scotland's Glasgow airport when an unidentified object passed within 300 feet of the Airbus A320 passenger jet.
 "Er yeah we just had something pass underneath us quite close [1255:30] and nothing on TCAS have you got anything on in our area" said the pilot to Glasgow tower, reports the BBC.
 The TCAS' of which the pilot mentions is the A320′s Traffic Collision Avoidance System, which communicates with other aircraft, several times per second, alerting two aircraft that are dangerously close to each other.
 The system was silent as the A320 was preparing to land, in clear conditions, at an altitude of about 4,000 feet. It was then that the pilot and non-flying pilot saw an object about 300 feet (100 meters) ahead.
 Described as "blue and yellow or silver in color with a small frontal area, but 'bigger than a balloon,' the object moved quickly and came so close to the A320 that the pilot filed a near-miss report with authorities.
 Glasgow air traffic control said that while there were no other objects in the area of the A320 at the time, they did have an "unidentified track history" 1.3 nautical miles east of the A320′s position 28 seconds earlier.
 Not likely another aircraft, glider, hang-glider, para-motor, para-glider, hot-air balloon or helicopter – all of which would have shown up on radar. The object is still unidentified.
 P
Suzy McEwen Shadowed by UFOs
UFOs aren't alien to Suzy McEwen. In fact, they just about follow the Noosa resident everywhere she goes.
 She proudly announces that she has seen many UFOs in her lifetime – three sightings in Noosa, one in Coffs Harbour in New South Wales, and another two in the last month on the Sunshine Coast.
 "My first sighting was in 1997," she said.
 "I was travelling to Coffs Harbour on a domestic flight, looked out the window and not far from me, a UFO dashed past, heading in the opposite direction.
 "It resembled a dark disc-shaped object and I asked the woman next to me, 'Did you see that?'.
 "BUT she just looked at me with a blank expression and said, 'See what?', so I left it at that."
 Ms McEwen said all her sightings over the years had resembled a similar dark or metallic disc-shape, quite small to the eye and disappearing very fast after she spotted them in the sky.
 "In 2002 in Noosa, I saw a cluster of them – about 12 or 15 – and just like that, they disappeared," she said.
 She said she had spotted two in the last month on the Coast that was "not an aircraft and not a bird" as these discs had no wings or any signs of flying ability. "In February, I'd seen three at the same time," she said.
 UFO Research Queensland president Sheryl Gottschall, who has been with the centre for more than 25 years, said she had heard about many sightings and "close encounters".
 "Just last month, there were 10 reported sightings, eight of which were on the Gold Coast," she said. "In recent times, there are about 100 sightings each year, in the '80s and '90s there were about 400 sightings a year."
Motorist Reports Trapezoid-like UFO over Minneapolis Highway
Minneapolis, Minnesota – 04-10-07
I was traveling south on Hwy. 35W, during heavy traffic approximate 6-7 pm in the evening.
I suddenly noticed to my right (east) a flat, black trapezoid-like shaped object (pyramid shape with the tip cut off) traveling west.
It had no distinct features on it or lights. It was a black, matte (no shine) color.
When I first saw it I asked myself if it was a bird, a kite or some sort of glider? Obviously none of those things would be flying over a major highway!
I held my hand up to my windshield to give reference to size of it. Comparably, it was about the same size. A person may have completely missed it if they hadn't looked up from the traffic in front of them.
It was traveling in-between the setting sun and darkened sky.
My brain was trying to comprehend what I was seeing, not lose sight of it and make sure I didn't run into the car in front of me. It slowly crossed all 4 south-bound lanes and 4 north-bound lanes in a straight path.
I looked out my driver's-side window at that point; I saw streams of orange/red light hitting my window.
I kept telling myself, "you have to remember this; don't freak out and forget!"
I was a bit freaked by the time I arrived home, but totally thought that everyone on that highway saw it; and thus, it would be in the news.
I texted all my friends to watch the news for the story. That did not happen.
I never let go the experience, but wondered if I was the only one to have witnessed it that night.
Ken Pfeifer, World UFO Photos
Three Disc-shaped Objects Observed over Northville, Michigan
Northville, Michigan – 07-30-95
I was with a friend in an RV driving back from a road trip. Along the last part of our journey my friend said that she was seeing UFOs in the sky.
I didn't pay much attention to what she was looking at because I was focused on driving. At that point they looked like stars to me.
We parked at Guernsey Dairy in Northville some time around midnight or 1 am and were going to sleep there for the night. We got out of the RV to stretch. I had a bottle of essential oil in my hand and dropped the cap.
My friend said, "Holy S—." I was still looking for the cap that I dropped. She said, "Look it is a UFO!"
At that point what I saw looked like a row of street lights. The lights were very bright however. I couldn't see anything. She was so shaken up it rattled me as well.
So we got in the RV and drove to the nearest place we could think of, which was Meijer, down the road.
When we got to Meijer it was getting light out! We got out of the RV and looked up into the sky. We saw 3 grey disc- shaped objects floating up into the sky sort of like hovering the way leaves would fall from a tree, except going upwards.
We tried to talk to several people coming out of the store but all ignored us except for one. That one person was a male and we asked him if he saw these objects ascending into the sky.
He said that he could see them. We asked what they were, and named things like satellites, airplanes, etc. He said that they were none of the things that we mentioned and he said that he didn't know what they were.
So we went back into the RV and tried to get some sleep. When we woke up after several hours we went to my ex mother-in-law's house to take showers. When my friend got out of the shower she showed me three red dots in the shape of a triangle on the right side of her belly.
At that point for some strange reason I disregarded it! I made some excuse that maybe she had gotten bitten by fleas or something. It was bizarre, why would I disregard such a thing?
So at any rate, I'm not posting this to freak anyone out. I just wanted to finally get this up on MUFON. I had many many experiences after this, but nothing quite like this one.
It would be difficult to explain what I've experienced with this sort of thing over the years, but I don't feel threatened by these encounters in any way.
This may sound crazy after describing such an experience. What I can say is that these beings that are out there seem to be on another dimensional level.
UFO conspiracy hearing boosted by former congressmen and senator
If there are extraterrestrial rewards for perseverance, the organisers of the UFO conspiracy hearings that are under way at the National Press Club in Washington this week deserve a visit from space. Five former US congressmen and one former
UFO: Passenger jet had near miss with 'blue and yellow unidentified object …
A passenger jet was involved in a near miss with a UFO in the skies above Glasgow, according to a report. Pilots saw a blue and yellow object "loom ahead" as they made their final descent into the city on December 2 last year. The UK Airprox Board …

China UFO Expert Dr. Sun Shili Inerview
Dr. Sun Shili is a leading UFO researcher in China. He helped start China's leading UFO research organization, and was able to get the government to print his first UFO journals. He participated in the Citizen Hearing on Disclosure in Washington D.C …

Sirius UFO Director Amardeep Kaleka Interview
We caught up with the Sirius UFO documentary director, Amardeep Kaleka. Amardeep is a regional Emmy award winning director. We talked with him about how he got involved with the Sirius project, a UFO sighting he had while filming, and his perception of …

UFO And Bases Discovered On The Moon, NASA Photos, UFO Sighting Daily.
Hi, I was looking over some Apollo moon photos and came across this interesting one that had many small structures and one UFO that was in the shape of a USAF F4 Jet, but of course its not a jet. Its an alien craft. For more info please visit my site at.
UFO Experts Descend on Washington, DC
But that's what's happening this week at the National Press Club, where the UFO advocacy group Paradigm Research has paid $20,000 each to former Sen. Mike Gravel and former Reps. Roscoe Bartlett, Merrill Cook, Lynn Woolsey, Carolyn Kilpatrick, and …

Giant triangle UFO crossed Colorado sky 'in about two seconds'
A Colorado witness in Arapahoe County reported watching "a giant white, triangular-shaped object" crossing the sky from horizon to horizon in about two seconds about 10 p.m. on April 27, 2013, according to testimony from the Mutual UFO Network (MUFON) …
Earlier Reports
Has UFO Disclosure Already Happened? (VIDEO)
Huffington Post (blog)
A lot of UFO researchers talk about disclosure, but who do we want to make this disclosure, and what are we looking for them to disclose? There are those that believe disclosure has already happened, and depending on your answers to these two questions …

UFO Sightings Cloaking Technology Exposed! Brilliant Disguise By Military? 2013
YouTube
UFO Sightings Cloaking Technology Exposed! Brilliant Disguise By Military? Incredible Footage Captured By UFO Hunter Joe Kiernan Of Myrtle Beach SC. To Watch Orginal footage un-cut Visit https://www.youtube.com/user/197jfrancis 2013 If you have …

Fireball UFO's Recorded Over Ireland!
YouTube
… and move in formation to the left at approximately the same distance between each other, until they slowly seem to fall behind a group of trees, before another group of them appear out of thin air and do the same thing. Check out the Ireland UFO …
Have aliens landed in Ireland? 'UFO spotter' posts mysterious video of glowing …
Daily Mail
The aliens are coming and they've found the perfect landing pad, nestled among the emerald hills of an Irish suburb. That is, if you choose to believe footage made by one UFO spotter who filmed the glowing sky-balls hovering over Cork, in southern Ireland.
 Aliens posing risk to Irish pilots, say UFO expert – Zee News
Zee News
In the wake of apparent UFO sightings in Cork and Dublin, Nally wants the Government to follow in the footsteps of France, Germany and the UK and release it's X Files' official documents about suspected paranormal activity. Last week a YouTube video of …

 Tennessee mother-daughter report odd activity watching cigar UFO
Examiner.com
A Cleveland, TN, mother and 15-year-old daughter reported a series of strange events while they observed a cigar-shaped UFO "floating silently above the tree line" beginning about 7:45 p.m. on April 23, 2013, according to testimony from the Mutual UFO … 
UFO film to provide proof that aliens exist
Zee News
The film, which premieres on April 22, is titled ' Sirius' and showcases the claims of Steven Greer, a prominent UFO researcher, to prove that the US government is actively covering up hard evidence of extraterrestrial life. UFO film to provide proof …

UFOs: Disclosure Is Coming
Huffington Post
Disclosure is coming for the UFO world, or so we hope. Political activist Stephen Bassett, along with researchers and military witnesses, will tell their stories before former members of the U.S. House and Senate at the Citizens Hearing on Disclosure …

If your report is from the following countries please also send a copy of your report to the address provided.
  UFOs – Where Do They Come From?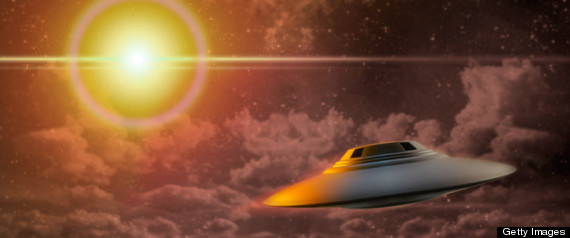 Belief in UFOs and extra-terrestrials is fast becoming the high tech religion for the new millenium. We are witnessing more and more reports of UFO sightings, hearing reports of abductions, and seeing many extreme and bizarre New Age UFO cults emerge. Firstly, we will ask the question – Do UFOs actually exist, or are they just a fantasy, a product of the mind? Secondly – If they do exist then what exactly are they? Thirdly, we will ask – Who or what are behind them? And finally, I will go into detail as to what I personally feel about this subject, as a Christian, and will examine what I believe the Bible has to say on the matter.
Do UFOs actually exist?
So do UFOs actually exist? In the mind of those in the film industry there is no doubt to this question. UFOs and aliens exist on the big screen and small screen alike in such things as: Independence Day, The X Files, Dark Skies, Men in Black, Mars Attack, and Close Encounters of the Third Kind. And recently there is the renewed interest in the film Star Wars, even though it was originally shown about 20 years ago. Then there is everyone's favourite Star Trek, where you can boldly go where no man has gone before and join Captain Kirk, and Spock and the crew to encounter a wide assortment of colourful life-forms in a Universe that is chock-a-block with alien life.
Certainly, in the world of Science Fiction UFO's not only exist, but are here to stay. But what about reality? Do UFOs really exist? The modern UFO era began in 1947 when a man by the name of Kenneth Arnold witnessed 9 disk shaped objects flying at tremendous speeds over Washington. A reporter coined the phrase "Flying Saucer" and the phrase stuck. It appears that after Arnold's sighting the flood gates opened and UFOs were appearing almost everywhere. And today, the sightings continue, as well as the interest in the subject. I can guarantee you that if you were to go into almost any newsagent's today and take just a cursory glance at the publications on offer you would see magazines on UFOs and aliens.
But although there is a lot of current interest and alleged sightings, the phenomenon is by no means a new one. Throughout history strange objects and lights have appeared in the sky. The video 'UFOs: The Hidden Truth' makes these observations: 1500 years ago the ancient Egyptians recorded strange sights in the skies. Both Greek and Roman literature have references to 'fiery shields' in the sky. In the year 323 B.C. Alexander the great and his army were harassed by 2 unidentified flying objects. Most of the men fled, although some of the more courageous ones stood their ground and tried to fight them and hit them with their bow and arrows. In 1492, just hours before Christopher Columbus discovered land, it is recorded that he witnessed a bright flying object flying from the sky into the water and then exiting to return to the sky again. * In addition to the historical record there is also the testimony of many seemingly reliable witnesses.
For example: Edmund Haley, of Haleys Comet fame, watched a light in the night sky that was so bright that it lit up the sky so brightly that he could even read a text by it. In WWII British aeroplanes flying over Germany encountered strange lights in the sky and thought that they were a new breed of enemy aircraft and nicknamed them 'Foo Fighters'. American presidents Jimmy Carter and Ronald Reagen have spoken of seeing UFOs. And the list goes on: astronauts, radar specialists, policemen, FBI agents. Are we really to believe that all these people are actually liars? I don't think that it is really fair to say that all of these people are lying. However, about 90 percent of the reported sightings can be explained without seeing little green men around every corner. But we are still left with a percentage that remain as a mystery. If they do exist then what exactly are they? So, if they do exist, what exactly are they?
Some, of course, are simply hoaxes, intentionally designed to deceive. For example: blots stuck on windows, then photographed, radio controlled objects, etc. Some are later identified as natural phenomenon Many of the mysterious sightings in the sky that people past ages have encountered can possibly be explained by such things as aurora's, fireballs, flocks of birds. Probably one of the most notorious things to fall into this category is the planet Venus. Other sightings can be explained as airships, searchlights, and even laser-light shows at rock concerts. Military aircraft is another explanation. There is mounting evidence that new generations of remarkable military aircraft have been regularly misconceived as UFOs before the existence of their technology is officially confirmed. For example, reports of triangular UFOs in Belgium between 1989 and 1991 are now widely believed to have been operations by American stealth jets. This would also be confirmed by the fact that a lot of UFOs are sighted near secret military bases. However, there are a percentage which are simply unexplained.
 Are they from outer space?
Many astronomers and physicists believe that UFOs and their occupants do not come from outer space. Extra-terrestrial believer's assume that alien visitors can travel through space at the speed of light. But in more recent years many scientists and ufologists alike have recognised that there are problems with this theory. 'The Hidden Truth' notes the following: First, there is the problem of time. What if we suppose that UFOs come from some distant star in our own Galaxy? Travelling from the nearest star, Alpha Centauri, which is 25 trillion miles from the earth, in terms of the speed of light, it would take more than four years and three months to travel from this star to the earth. Travelling from a nearby star system at more realistic speeds than the speed of light, say the speeds that our own space rockets travel if UFOs were to travel 1 million miles a day it would take them 70, 000 years to travel to earth. And that's only from a nearby star system.
Other stars are thousands of times further out in space. Then there is the question of energy. It is estimated that a space ship, carrying ten people, and travelling 5 light years to and from a nearby star system at 70% of the speed of light would consume 500, 000 times the amount of energy consumed in the U. S. in one year! There is also another difficulty with the idea of space travel nearing light speed. Outer space is not an empty waste. The fact is that throughout space there is debris scattered everywhere in the form of cosmic gas, dust and particles.
Any spacecraft would encounter them, and at low speeds brush them harmlessly aside. But at near light speed, it will smash into them with devastating results. Even leading UFO authorities themselves recognise the difficulty with space travel. The British journal ' Flying Saucer Review' is widely recognised as the leading UFO publication world-wide but an official statement by its editor Gordon Crayne is very revealing: "There seems to be no evidence yet that any of these craft or beings originate from outer space."
And respected UFO investigator, Arthur C. Clarke has stated: "One theory which can no longer be taken very seriously is that UFOs are interstellar spaceships." (Arthur C. Clarke, New York Times Book Review, 07/27/75). So if it is unlikely that these things are from outer space, then where exactly do they come from? Dr J. Allen Hynek who until his death, was the world's leading authority on UFOs eventually abandoned the idea that these craft were of a tangible quality as we would understand it, calling it "the nuts and bolts theory". In 1976 he said: "There are just too many things going against this theory. To me, it seems ridiculous that super intelligence would travel great distances to do relatively stupid things like stop cars, collect soil samples, and frighten people." (Jacques Vallee, Revelations, p. 290). After 30 years of serious UFO research, Hynek finally adopted the theory that UFOs are from another dimension, or a parallel reality (Bob Larson, UFOs and the Alien Agenda, p. 93).
Who or what are the beings that are behind them? 
So, aside from the objects in the sky that can be explained, who, or what, are behind the proportion of these strange objects in the sky that remain unidentifiable? Many people these days claim to have actually met the beings that are behind them; and in most cases people say they have been taken against their will. These days, when the word 'Abducted' is mentioned a lot of people instantly think of 'Alien Abduction'.
The most common and notorious offender in abduction cases, is popularly referred to as 'the grey'. In fact, it has been said that alleged abductions are so common place in America that it has been said that if you ever see a UFO the chances are that it is either coming from or going to an abduction! As we have seen, records of lights in the sky can be traced back thousands of years but talk of alien abductions appears to be very much a product of the modern age.
The earliest recorded abductions come from around the 1950′s but it appears that it was during the 1980′s that reports of such things seem to have really 'took off' (if you will excuse the pun!). But even before the spate of alleged abductions occurred, between 1945 and 1947 the US science fiction magazine Amazing Stories, which enjoyed widespread popularity, had fictional aliens who were kidnapping humans in much the same way as the stories that were to come later and be presented as fact.
---
UFOS – AN HISTORICAL LISTING
A CATALOGUE OF THE MORE INTERESTING   AUSTRALIAN UFO REPORTS

 By: Keith Basterfield   As at 5 February 2012
This catalogue has been prepared from a variety of sources; but mainly from the files, Newsletters and Journals of the many civilian Australian UFO organisations which have  existed during that time. Entries have also been sourced from a number of books written by Australian authors. In addition, Australian government UFO files, as located in the National Archives of Australia, and via the Freedom of Information Act have been valuable sources of cases.
It is a subjective listing, selected by the author, and does not constitute a comprehensive listing of cases which are held, being merely a sampling of the Australian data. There are no doubt other cases which deserve to be in this listing, of which the author is unaware. On the other hand some of the events may have conventional explanations of which the author is not aware. Download your copy HERE.  * The author welcomes corrections and additions to the catalogue and may be contacted via: keithbasterfield@yahoo.com.au
---
BOOK REVIEW -"UFOs Caught on Film"
New book alert – including two Australian photographs
 By: Keith Basterfield
Introduction: Recently, I came across a new book "UFOs Caught on Film: Amazing Evidence of Alien Visitors to Earth" by Billy J Booth. Published by David and Charles. 2012. ISBN 9-781-446-3016-92. It is part of a series of books, whose titles include "Ghosts Caught on Film;" "The Paranormal Caught on Film" and "Monsters Caught on Film."
On the front cover, the author, Billy Booth, is described as follows "…has been a UFO researcher and writer for over  30 years. He is webmaster of ufocasebook.com, one of the largest UFO websites, and has appeared on UFO radio and TV shows on the Discovery and History Channel. He has also been the guide at about.com for UFOs. Click
---
"Tasmania – A UFO history"

The Tasmanian UFO Investigation Centre (TUFOIC) has recently produced a new 77 page publication titled "Tasmania: A UFO History." The document was compiled by long-term TUFOIC researcher, Keith Roberts. It's a fascinating read, covering reports of unusual aerial phenomena since 1898. It consists of copies of newspaper clippings; sketches of objects seen, and text. It is also a potted history of TUFOIC itself, which was founded back in 1965.
Here you will find summaries of such classic cases as the October 1960, Cressy observation; (click here) the November 1960 USAF aircraft encounter; the 1971 Lynchford trace; as well as details of visits to Tasmania by J Allen Hynek, and James E McDonald.  In addition, there are some, even to me, previously unknown events, such as the August 1973 Air Traffic Control, Hobart, observation of a silver, circling object.
The publication notes that the 1970′s were the peak times for UAP sightings in Tasmania. "The year 1974 was one non-stop action, with almost 200 reports to investigate, leaving a residue of over 50 unexplained sightings." (p.18.) Older cases were uncovered, e.g. in 1970 "…a pastoralist had to dive his light aircraft to avoid an object." (p.19.)
There were some spectacular close encounters during this period, e.g. the 22 Sep 1974, Tayene event. (click here.) I can clearly remember travelling to Tasmania in 1974 and going to visit the site of this puzzling observation.  Due to the large number of events during this period, other civilian UFO organisations sprang up. "Both the Tasmanian UFO Observers Association (Peter Dunbobin) and the Tasmanian UFO Bureau (Jeremy Holden) operated for a number of years in the early 1970′s. Another short-lived operation was Peter Zehmeister's Tasmania South West UFO Centre." (p.26.)
Case after intriguing case is summarised, providing the reader with an overview of Tasmanian events. There are lights in the sky, and close encounters, including 'car stops' and entity cases. All in all, a great read. Copies may be obtained from TUFOIC at $30 for a colour copy or $20 for a black and white copy. Inquiries to tufoic@yahoo.com  From: Keith Basterfield