Apollo 11 Flight Plan Re-Issue
The flight plan was a minute-by-minute time line of activities for the Apollo 11 mission crew. We are reproducing this plan…perfectly via Indiegogo, a launchpad for creative and entrepreneurial ideas
What a result!
We set out with the goal of finding 150 people to help fund the restoration project of the Apollo 11 Flight Plan, a modest goal we were hoping to meet. What we found were 4,100 individuals, making this project the 8th most funded publishing project on Kickstarter to date! A sincere thank you to every one of you.
[Also my thanks to the producer Alistair Moorby for the free advance copy for review and promotion. Much appreciated. Ed ]
The next steps…
Kickstarter will take 2.5 weeks to process the contributions, at that point we will have final list of how many backers have contributed to the campaign, and will be able to start work to gather shipping details and reward selection.
Once again, thank you all, without your support this project would not have been possible.
The Apollo missions were an amazing achievement of ingenuity, passion, bravery and commitment to achieving the seemingly impossible dream, of landing a man on the moon and returning him safely to Earth.
Looking back 47 years to 1969 I'm in awe of the Men and Women at NASA and supporting sites around the world who were able to achieve this incredible feat with the technology available.
In honor of this achievement we have set out to produce the highest quality reproduction of the Apollo 11 Final Flight Manual that was used by Mission Control, Flight Controllers, Astronauts and supporting personnel around the globe throughout the Apollo 11 mission.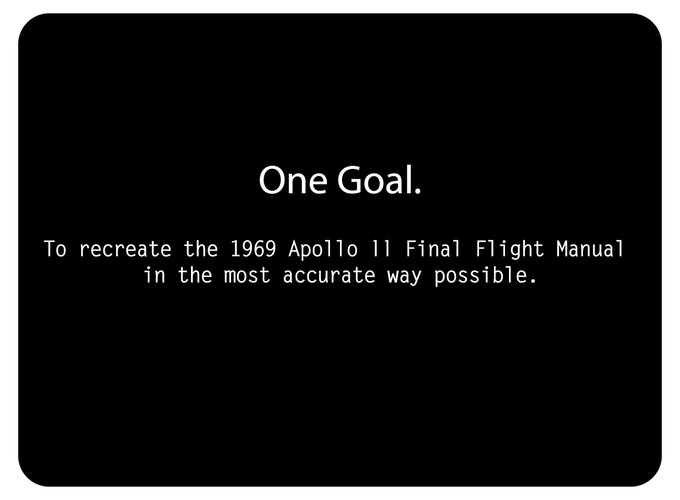 We set out with one goal. To recreate the 1969 Apollo 11 Final Flight Manual in the most accurate way possible.
We are starting from the beginning and reproducing every single page, using accurate fonts, colors, spacing and paper, as well as reproducing all vector graphics based on very high resolution scans of the original Apollo 11 Final Flight Plan.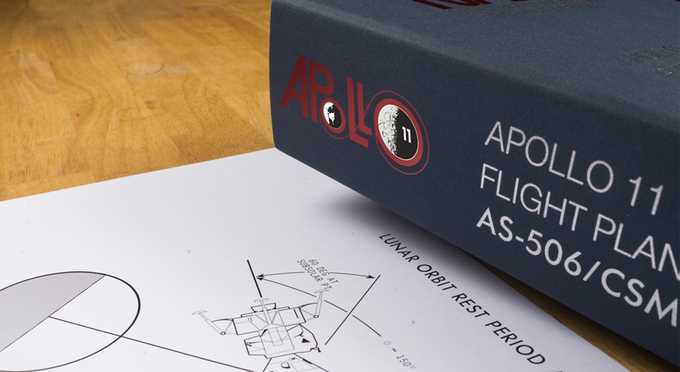 We have been disappointed with the quality of current reproductions available. They are only available as eBooks, use incorrect fonts and have used automated tools to convert graphics to vector illustrations, this is a hit and miss approach and results in an inaccurate document that doesn't stay faithful to the original design and layout.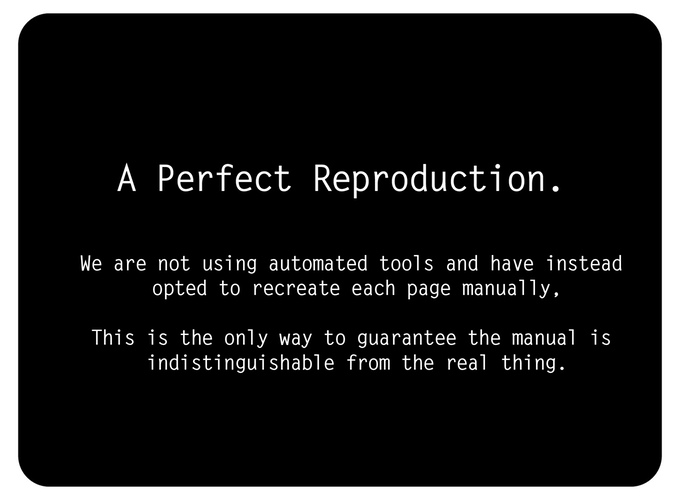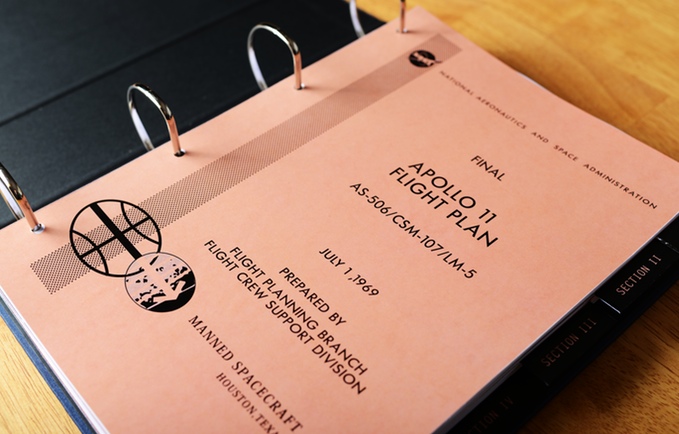 All text has been reproduced using the same fonts as the original Flight Manual. We are using the same line spacing and each letter appears in the exact same position on the page as the original Apollo 11 Flight Manual.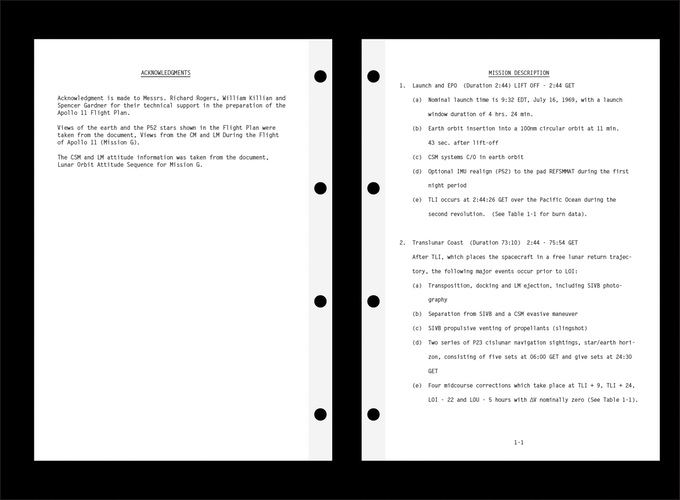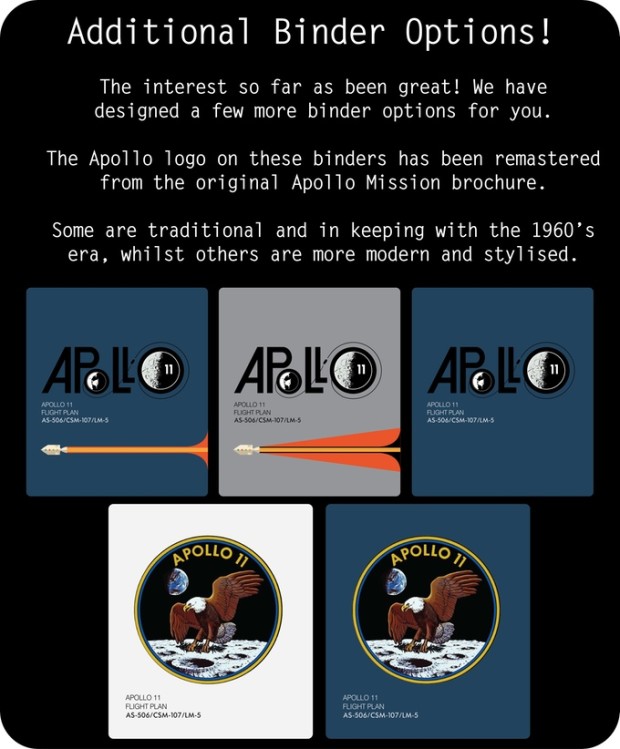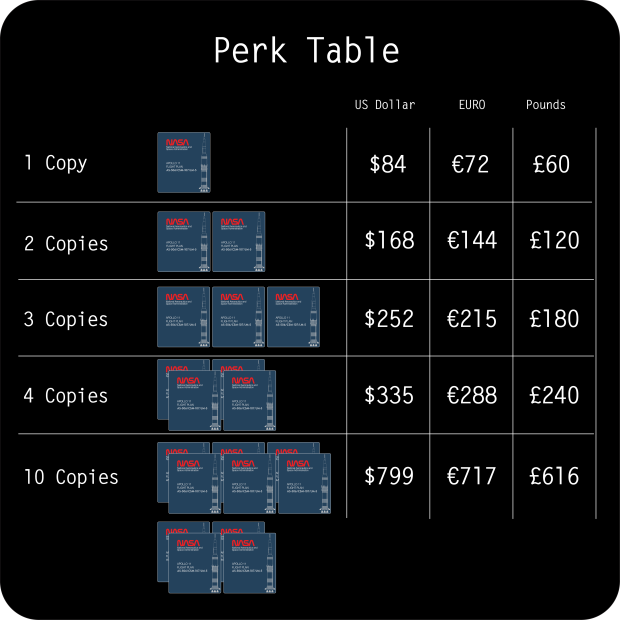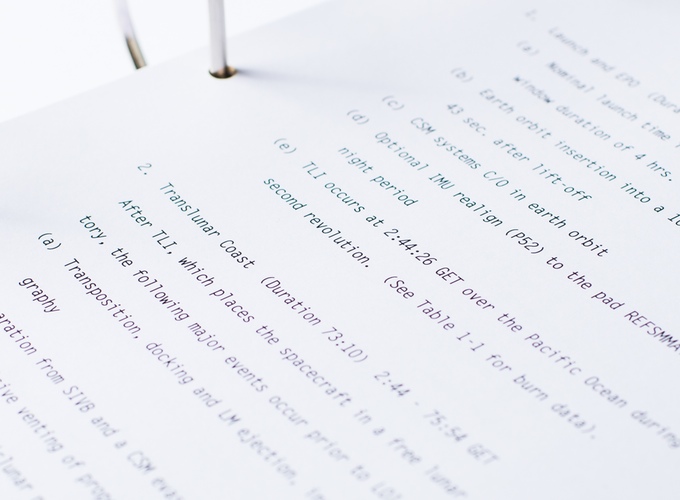 All tables and diagrams have been recreated using vector artwork, this allows us to infinitely scale and create the highest quality printed document.
Everything will be reproduced in minute detail including fold out charts as per the original document.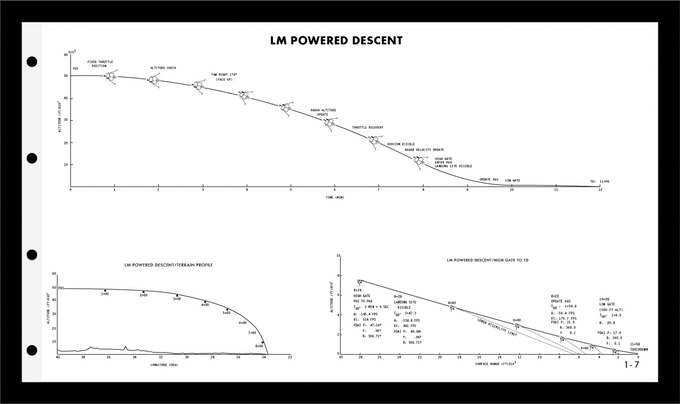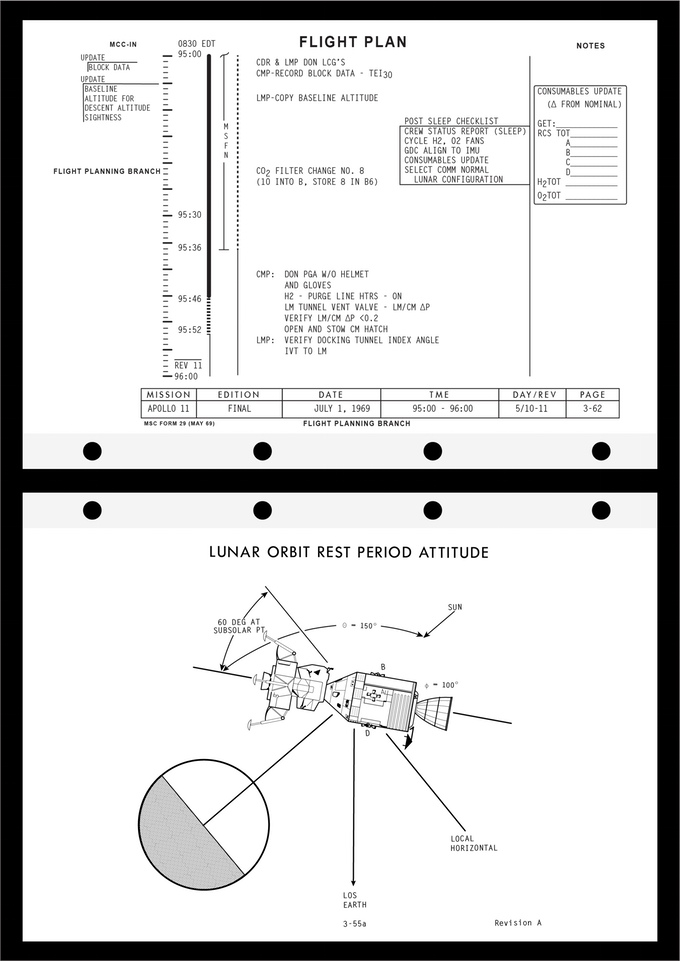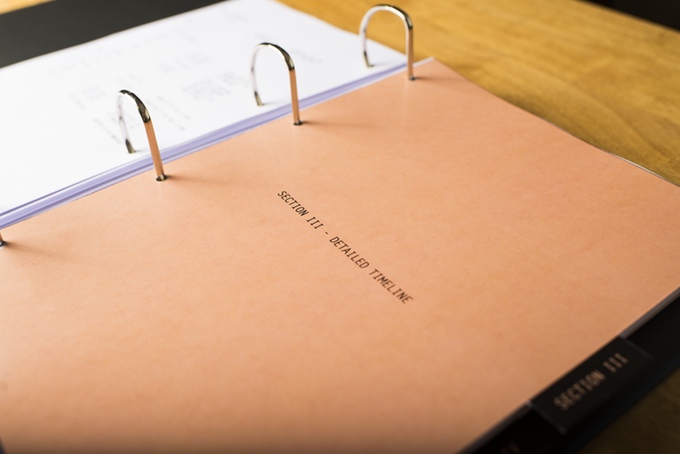 All artwork has been redrawn using high resolution scans to ensure perfect accuracy.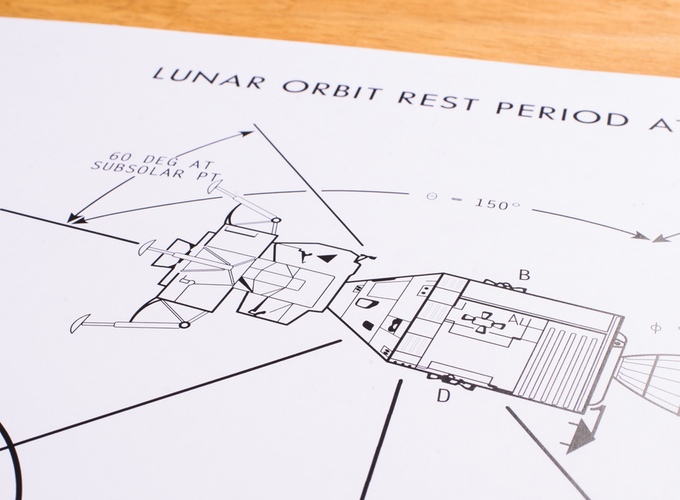 Each 362 page document will be shipped in your choice of binder. Each binder will be cloth wrapped for a soft touch and all artwork and text will be foil printed to produce the highest quality document.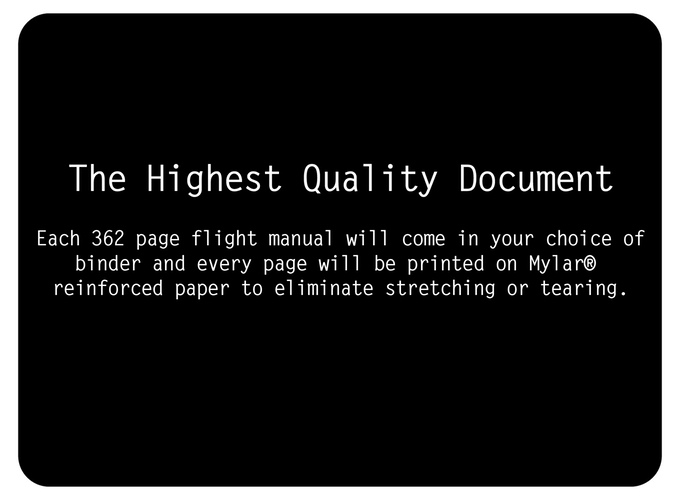 We have a finished prototype, confirmed a manufacturer for the binders as well as a printer who is able to produce the document to our exact specifications.
We need your help to fund an exclusive production run, so please back us today and secure your copy of the most accurate reproduction of the Apollo 11 Flight Manual ever created.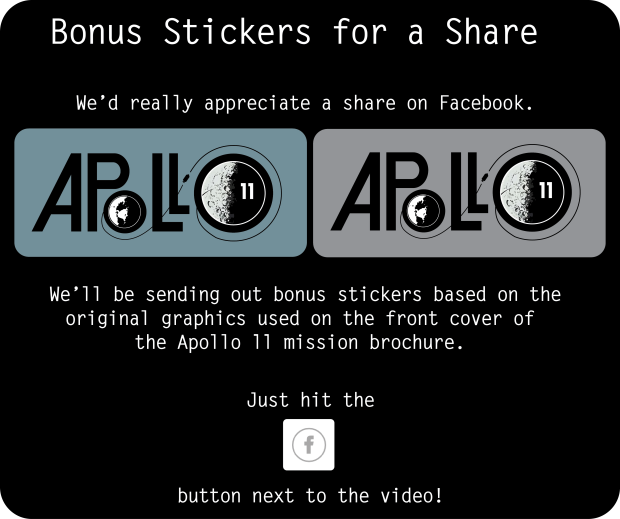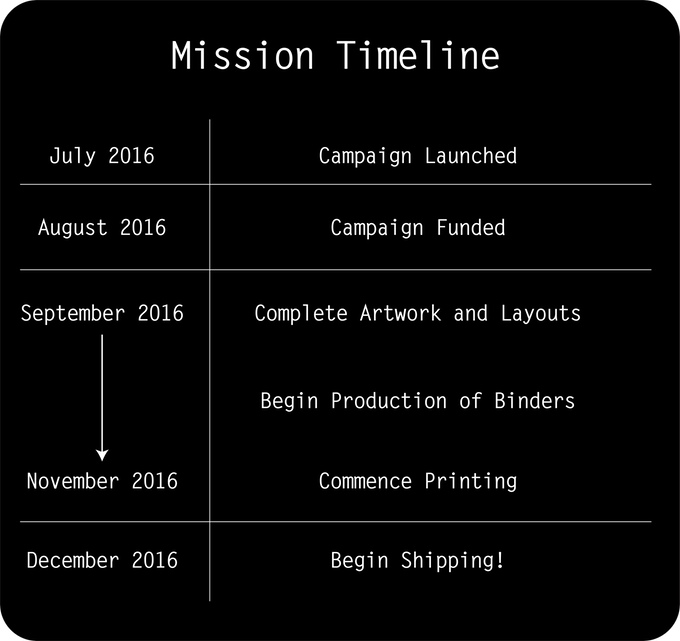 All NASA logos and works are owned by NASA.   We maintain NASA as the source of the Apollo 11 Flight Manual.
Pre-Order Copies:     1 Copy of the Flight Plan Re-issue – Approx €72 / £60 / $110 AUD     https://www.kickstarter.com/projects/apollo11/apollo-11-flight-plan-re-issue
Pre-Orders open until October 31st, 2016 – Shipping commencing December 1st, 2016.  Exclusive to the crowdfunding campaign, once November hits, this replica will no longer be offered for sale!