Everyday Spacer – A whole New World Of Astronomy
Want to add fun and excitement to your amateur astronomy? Everyday Spacer is a Meetup for anyone with even a mild interest in space exploration, astronomy and similar topics.
You should join if you would like to go to a star party and look through a variety of telescopes and see objects in the night sky.  Or maybe you like hearing lectures about interesting, updated topics from notable engineers and scientists.
I have recently discovered Pam and her group and can personally endorse all the programs and see them as probably the most exciting and beneficial thing an individual can do wit this grat hobby. A whole new world will open to you from the 'good guys and gals' in astronomy.
Not your thing?
Pam Hoffman, Everyday Spacer
How about some hands-on/'maker' type events?
We'll list local events in each of these areas and more (see our topics list below).
If you decide to join, you can expect us to list as many events as we learn about in Thousand Oaks and beyond.  We'd love your help of course.  And, if you become a member, you'll be expected to actually participate in something we list!
This is important.
It's not a 'meetup' if you never attend an event.
Please be sure to R.S.V.P. 'YES' if you intend to go.  A 'NO' or no answer will be considered the same.  If you happen to show up at an event with limited resources in spite of that, you may be turned away and we'll all be sad about that!
Mainly, we want to show you ways you can personally and directly participate in this exciting area and have FUN doing it!
If you ever need anything from us, do call or write.  We'll include contact information anytime you join and we send you the traditional 'welcome' message – usually within a day or two. Thank you and enjoy the events we already found and listed for you.
Here's a link to more details: http://spacer.pamhoffman.com/travel-adventures/sky-safari/#.WWV3kulGnp
Everyday Spacer – 3 Days Extensive Training

Sky Safari
Learn Your Way Around Your Telescope by Finding Objects in the Night Sky during your 3 day, 3 night, immersive weekend. You've had your telescope for weeks now. Have you figured out how to use it yet? Give us three days and three nights – learning by day, observing by night – and we'll help you understand your scope, scopes in general and the night sky, for that time of the year. You'll go to your next star party excited and ready!
This is right for you if you just bought a telescope or you are in the process of making such a purchase.
This is right for you if you want to learn quickly, through immersion, how to use your equipment in particular and telescopes in general.
This right for you if you would like to find objects in the night sky, in the Northern hemisphere, in the [fall].
You get accommodations, inclusive meals and the dark sky site to observe in with a group of friendly, like-minded people.
Our next event is September 21 thru 24, 2017 in Southern California.  Only 8 spots total left!
Thursday 9/21
We pick up you and your equipment at an agreed upon location
Rendezvous at the observing site around noon
Reception waiting (which your Chef created this morning)
Mix and mingle with everyone
3 Hours of instruction from practitioners and professionals
Evening meal together, prepared by your Chef
Observing (weather permitting) in a dark sky setting
Friday 9/22
Morning your way – options will be posted
Noon meal together, prepared by your Chef
5 Hours of instruction from practitioners and professionals
Evening meal together, prepared by your Chef
Observing (weather permitting) in a dark sky setting
Saturday 9/23
Morning your way – options will be posted
Noon meal together, prepared by your Chef
5 Hours of instruction from practitioners and professionals
Evening meal together, prepared by your Chef
Observing (weather permitting) in a dark sky setting
Sunday 9/24
Morning meal
Wrap up, awards, answer final questions
Review and next steps
Noon meal together
We return you to your rendezvous point
Next Potential Sky Safari Dates:
October 19-22, 2017- Stay Tuned for Updates!
If you already know your way around your equipment and you don't mind giving up any special lectures we'll schedule, you might like the Night Sky Safari instead.
Here's a link to more details: http://spacer.pamhoffman.com/travel-adventures/sky-safari/#.WWV3kulGnp
Hello world- I'm Pam Hoffman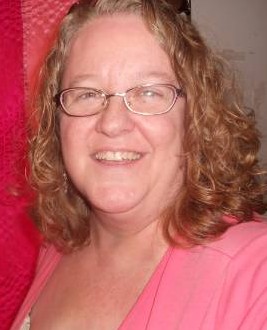 I'm Pam Hoffman, Space Entrepreneur.  While I realize that 'it's all space' I help pioneer pathways from our home planet Earth to other places in our galactic neighborhood, including travel to the stars.
My ultimate goal: The Pleiades Star Cluster
I did a LOT (over 600 hours) of what I call 'basic research' to discover my purpose in life.  I used the book "What Color Is Your Parachute?"
and I got through  many, many of the exercises and so, learned my highest, strongest, most favorite skills; yet I never came away with a plan.
I did after reading 'Wishcraft.'
My first move was to put aerospace in my life, every day, all day.  This I achieved in two months back in 1991 by way of a flowchart which I learned to build with the help of "Wishcraft: How to Get What You Really Want"
by Barbara Cher with Annie Gottlieb.  It took me another two months to realize that I'd done it.  The impact was intense as I learned 'I can do anything' and empowering.  This iteration took me through my 5 year stint at Boeing, Huntington Beach, Delta Program as a Technical Analyst.  It was the best job I've ever had and I've had 46 jobs since my paper route at 15 in 1977.  I've spent many years in between without a job as well.  In some of those big gaps, the most important thing I did was raised my daughter.
The job at Boeing ended in May 2002.  I spent a year 'job hunting' turning up a few odd jobs driving. I was convinced that after 5 years at Boeing, I had so much more to offer than when I started. The regular jobs I could find were paying too low. What I didn't know then was that things had changed in the United States.  [see graph below]
May 2003 came around and I was despondent and I wasn't sure why. Oh, I know, one year from my layoff and nothing! I started looking into building a business.
I found  a book by Robert Allen in the library and started reading it.  I was so excited by the idea of 'passive residual income' – a job is a single point failure!  Even if there is more than one of them bringing income into your household.
That book led us (my boyfriend and I) on quite the wild ride!  We attended many, many live seminars – most of them by Robert Allen.  There were others though.
Jeff, my boyfriend, bought 5 fourplexes in Las Vegas, Nevada.  They carried us for awhile.  I was uncomfortable investing in Real Estate  so I turned to a different type of 'Real Estate' – the online kind, or Virtual Real Estate (VRE).
I'm pretty geeky, I have a 2 year degree in Electronics Engineering Technology (I was trained to design computers), and that seemed to be a better choice for me.  I immersed myself in Internet Marketing in February of 2oo7.
I'm very good at 'analysis paralysis' so I decided to unlearn that.  I started to learn about this online stuff and the first time I heard people 'wondering' about something, I started a blog to help them find out.  I built http://seminarlist.blogspot.com/
It was my first.  I knew nothing about them.  I did know about databases and it was a good thing because I quickly realized that I had to create one.  I listed every LIVE! Internet Marketing Seminar in the world.  There were many.  Maintaining the database alone was pretty much a full time job.  I monetized the site in a number of ways.  I developed affiliates with all the IM Seminars I could.  I rented out ad space.  I offered free things intended to lead to sales that would earn me a commission.
I got my first income from that site:  $1,000, exactly one year after I started the blog.  I worked hard that first year.  I remember many 18 hour days (still not as long as my days were when I was a single mom tough!).  I had time.  I absorbed everything I could on Marketing and  Internet Marketing.  That blog was following a dying market – I didn't know at the time – and is dormant today.
Some Internet Marketing advice:  DON'T KILL YOUR ONLINE PROPERTIES without a damn good reason (I actually don't know a single one yet).  I can always resurrect that blog for any reason.  It's all there still.  Not all of the seminars are.  Some stopped and I actually ruined my database by accident.  That kind of took the wind out of my sails.  It was toward the end though and I was feeling pretty burnt out.
I may have strayed from my path a bit though I did have a flow chart incorporating all this into it.  This thought has been cycling through my head lately:
"When I was broke and deep in debt and about to declare bankruptcy, I asked myself what I'd want to do with my life if I knew for certain that I'd always be broke."  ~Steve Pavlina
My answer:  Space Stuff
So it's time to get back to that.  I've sure learned a lot and I can use it going forward.  I'll be layering on anything new that happens and I'll probably test these things for myself or my clients I still maintain.
I have a lot of interesting new ideas too so we'll see what works out.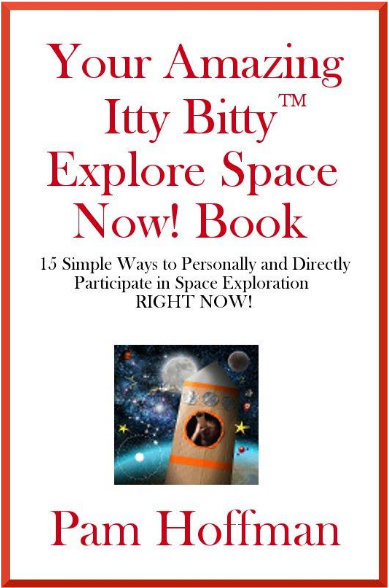 I recently started creating a media kit.  Inspired by some training by Joan Stewart, I posted it to my Everyday Spacer blog.  Would you like to know a few interesting things about me?  You can see that here.
You'll find a few things I have created and the rest I'm working on.  Why did I create this?  Well, I wrote a book:
Your Amazing Itty Bitty Expore Space Now! Book
15 Simple Ways to Personally and Directly Participate in Space Exploration RIGHT NOW!
I know that the most important way to get this in the hands of more people is to promote it myself!  I'm very grateful for any help however.  If you would like to know more, stay tuned!  I'm working on it!