Former Canada Defense Minister Claims UFOs Are Real
Former minister of Defense of Canada Paul Hellyer,retired, publicly stated that we are not alone in the universe and that some guests from outer space actually live on Earth, was interviewed for Russia Today on the same topic.
"I know that they are. As a matter of fact, they've been visiting our planet for thousands of years and one of the cases that would interest you most if you give me two or three minutes to answer is that during the Cold War, 1961, there were about 50 UFOs in formation flying south from Russia across Europe, and Supreme Allied Command was very concerned and about ready to press the "Panic" button when they turned around and went back over the North Pole. They decided to do an investigation and they investigated for 3 years and they decided that, with absolute certainty, four species – at least – had been visiting this planet for thousands of years.
We have a long history of UFOs and of course there has been a lot more activity in the last few decades, since we invented the atomic bomb and they are very concerned about that and the fact that we might use it again, and because the Cosmos is a unity and it affects not just us but other people in the Cosmos, they are very much afraid that we might be stupid enough to start using atomic weapons again, and this would be very bad for us and for them as well," Hellyer said.
"You have to spend a lot of time trying to find … we use to say "separating wheat from the chaff", and it takes a lot of effort. When I was minister I got sighting reports and when we checked them out, about 80 percent, 8 out of 10, were not real, they were sights of Venus or of plasma or a dozen other things, but there were 15 percent or 20 percent for which there was no explanation and they were the genuine unidentified flying objects," former minister of Defense of Canada said.
Paul Hellyer also claims there are between 2 and 12 alien species:
"First question you have to ask is how many species are there? I used to think there were between two and twelve. Apollo astronaut, Edgar Mitchell, who came to Toronto a few years ago and had with dinner with us agreed there were something around two and twelve, but the latest reports that I've been getting from various sources are that there are about 80 different species and some of them look just like us and they could walk down the street and you wouldn't know if you walked past one.
They are what we call "Nordic blondes" and also the Tall Whites who were actually working with the US air force in Nevada. They're able to get away with that, they had a couple of their ladies dressed as nuns go into Las Vegas to shop and they weren't detected. I have a friend who saw one of the men walking along the street, he is somebody who can recognize that they were different, and he did. Then there's the Short Grey's as they are called, and they are the ones you see in most of the cartoons, they have very-very slim arms and legs, they are very short, just a little over 5 feet, and they have a great big head and great big brown eyes.
But, there are different species and you have to know that they are different species and know that they all are different. If you saw the Short Greys you'd certainly know there's something up that you've never seen before, but if you saw one of the Nordic Blondes, you'd probably say "Oh I wonder if she's from Denmark or somewhere," Hellyer said.
"They come from various places. For a long while I only knew about ones who came from different star systems – the Pleadis, Zeta Reticuli and several other star systems…but in the past few months I have met [those] who made me aware that there are some in our star system, and that there are actually extraterrestrials who live on a planet called Andromedia, which is one of the moons of Saturn and that there are others on Venus and some on Mars and that they may be interacting between themselves. (Hmmmmm.Ed)
I suspect that they are because there is what is called a "Federation" of these people and they have rules … A lot of the things we use today we got from them, you know – led lights and microchips and Kevlar vests and all sorts things that we got from their technology and we could get a lot more too, especially in the fields of medicine and agriculture if we would go about it peacefully. " Paul Hellyer said. Source: IN News
British Government To Make 18 More UFO Files Available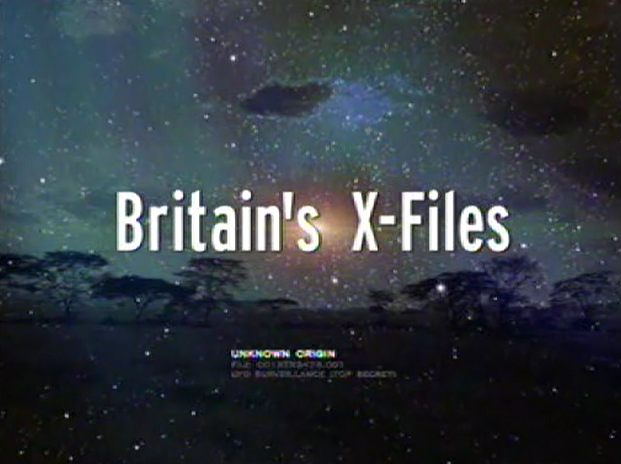 Despite promising all its otherworldly data had already been released, Daily Star Online can reveal a further 18 files will be made available next year. MoD officials previously claimed the last of their real life X-Files were released last June. Now, however, the government will declassify and release the archive to the National Archives by the end of the year. The public will have access to the files around September 2015.
Nick Pope, a former MoD official himself, said how important these files could be. "This is a huge embarrassment for the MoD and will have UFO enthusiasts up in arms," he said. "When the government said that all its UFO files had been released, conspiracy theorists didn't believe everything had been made public and it turns out they were right. He added: "The 18 files include ones from RAF radar specialists and from the ultra-secretive Defence Intelligence Staff, so there may be some fascinating revelations still to come."
Conspiracy theorists, alien enthusiasts and Ufologists will be tripping over themselves to get their hands on these new files. The UFO community were previously been concerned the MoD had withheld some of its more sensitive cases. Last June was the end of a five-year programme which promised to release all of the British government's information on aliens and UFOs. In 2007 the MoD made the decision to release its entire UFO archive, following in the footsteps of the French government who did the same earlier that year.
At the time, the department was swamped with Freedom of Information Act requests – UFOs were the most requested subject. In December that year, the MoD confirmed the news of the release to Pope who subsequently leaked it to the media. Some of the files are open and shut cases – one witness saw a flying object with green and red lights… heading in the direction of Gatwick Airport. Other less explainable files detail the story of a witness who saw a saucer-type ship with lights on it – the size of a full football pitch.
In another instance, a group of complete strangers stopped and watched a UFO hover and zip around over the Thames. So, apparently, the truth is out there – or at least will be this time next year. Source: Daily Star
NASA Brings Scientists, Theologians Together To Prepare for Alien Disclosure
Will ET Be Here Soon? A few days ago, NASA tried closing the gap between life on Earth and the possibilities of life elsewhere. The space agency and the Library of Congress brought together scientists, historians, philosophers and theologians from around the world for a two-day symposium, "Preparing For Discovery", to face new knowledge that may challenge our very conceptions of life and our place in the universe.
"Astrobiology has revealed new discoveries about our world and the solar system. Living organisms thrive in harsher environments on Earth than we ever previously imagined. Microbial biodiversity and extremophile life are now known to be ubiquitous and abundant. Beyond Earth, science has identified more than 1,400 exoplanets. That life thrives in multifarious conditions, coupled with these potentially habitable exoplanets and the detection of life-giving elements on numerous moons on asteroids, means we must face the possibility that simple or complex organisms may be discovered beyond Earth. How might we prepare for such a discovery?" says NASA/Library of Congress website.
"We're looking at all scenarios about finding life. If you find microbes, that's one thing. If you find intelligence, it's another. And if they communicate, it's something else, and depending on what they say, it's something else!" said astronomer, symposium organizer and former chief NASA historian, Steven J. Dick.
"The idea is not to wait until we make a discovery, but to try and prepare the public for what the implications might be when such a discovery is made," Dick told The Huffington Post. "I think the reason that NASA is backing this is because of all the recent activity in the discovery of exoplanets and the advances in astrobiology in general," he concluded. IN News
Will ET Be Here Soon? A few days ago, NASA tried closing the gap between life on Earth and the possibilities of life elsewhere. The space agency and the Library of Congress brought together scientists, historians, philosophers and theologians from around the world for a two-day symposium, "Preparing For Discovery", to face new knowledge that may challenge our very conceptions of life and our place in the universe.Read More at inserbia.info/today/2014/09/nasa-brings-scientists-theologians-together-to-prepare-for-alien-disclosure/ © InSerbia News
Will ET Be Here Soon? A few days ago, NASA tried closing the gap between life on Earth and the possibilities of life elsewhere. The space agency and the Library of Congress brought together scientists, historians, philosophers and theologians from around the world for a two-day symposium, "Preparing For Discovery", to face new knowledge that may challenge our very conceptions of life and our place in the universe. Illustration Illustration "Astrobiology has revealed new discoveries about our world and the solar system. Living organisms thrive in harsher environments on Earth than we ever previously imagined. Microbial biodiversity and extremophile life are now known to be ubiquitous and abundant. Beyond Earth, science has identified more than 1,400 exoplanets. That life thrives in multifarious conditions, coupled with these potentially habitable exoplanets and the detection of life-giving elements on numerous moons on asteroids, means we must face the possibility that simple or complex organisms may be discovered beyond Earth. How might we prepare for such a discovery?" says NASA/Library of Congress website. "We're looking at all scenarios about finding life. If you find microbes, that's one thing. If you find intelligence, it's another. And if they communicate, it's something else, and depending on what they say, it's something else!" said astronomer, symposium organizer and former chief NASA historian, Steven J. Dick. "The idea is not to wait until we make a discovery, but to try and prepare the public for what the implications might be when such a discovery is made," Dick told The Huffington Post. "I think the reason that NASA is backing this is because of all the recent activity in the discovery of exoplanets and the advances in astrobiology in general," he concluded.Read More at inserbia.info/today/2014/09/nasa-brings-scientists-theologians-together-to-prepare-for-alien-disclosure/ © InSerbia News