News Briefs – Breaking Stories – Oddities
A weekly addition of some of the more unusual stories and discoveries in space & astronomy from around the world. Updated daily for those wanting a quick update of current events so keep checking back for all the latest space news.
---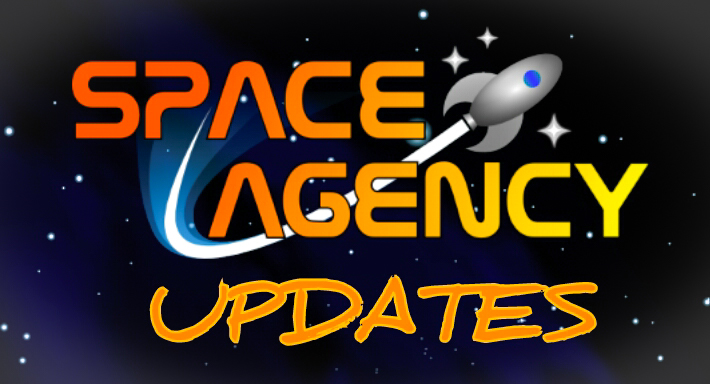 Morgan Stanley Says Spaceflight Industries is 'Entirely' Disrupting the Rocket Launch Market (Source: CNBC)
The rocket launch business is expensive and risky, and then there are the technical requirements: Launch providers have to ensure a customer's delicate and expensive spacecraft survives the trip to orbit. But Seattle-based Spaceflight Industries is showing things can be done differently, according to Morgan Stanley analysts Adam Jonas and Armintas Sinkevicius. In a note to investors Friday, they said that the company "is disrupting this model entirely" by applying the ride sharing concept to satellites.
The company packed a record-breaking 64 satellites on a SpaceX rocket in December for a mission known as Spaceflight SSO-A. Morgan Stanley called it "a significant milestone for the company." The practice of satellite "ridesharing" has become more commonplace, in part thanks to Spaceflight. As technological advancements have led to smaller satellites, that means more of them can be loaded onto rockets as secondary payloads – hitchhiking on launches like SpaceX's Falcon 9 as they bring larger satellites to orbit. Click here. (2/1)
Guide to Commercial Human Spaceflight (Source: WIRED)
For most of the history of spaceflight, humans have left such exploits to governments. From the midcentury Mercury, Gemini, and Apollo days to the 30-year-long shuttle program, NASA has dominated the United States' spacefaring pursuits. But today, companies run by powerful billionaires—who made their big bucks in other industries and are now using them to fulfill starry-eyed dreams—are taking the torch, or at least part of its fire. Click here. (1/31)
Belgian Court Asks European Court of Justice to Assess Legality of Inmarsat in-Flight-Connectivity Service (Source: Space Intel Report)
The legal battle of Viasat Inc., occasionally flanked by Eutelsat, against Inmarsat's European in-flight-connectivity has been given new life by a Belgian court ruling that questions whether Inmarsat's license is valid given that it was more than a year late in launching its satellite. (2/1)
Musk Blames SpaceX Layoffs on 'Absolutely Insane' Mars Rocket and Satellite Internet Projects (Source: CNBC)
During Wednesday's investor call for his public car company, CEO Elon Musk took a rare moment to talk about his private rocket company. Musk explained that the recent layoffs at SpaceX were different than those at Tesla, the latter of which he said came from the need "to be relentless about costs" to keep the electric vehicles "affordable."
Rather, Musk said the SpaceX layoffs were due to the company's "two absolutely insane projects:" Starlink (a network of thousands of tiny satellites intended to bring global high-speed internet coverage) and Starship (the enormous rocket SpaceX is building to transport humans and cargo to-and-from Mars). (1/31)
Chinese Company Inks Deal to Launch 90 Commercial Smallsats (Source: SpaceFlight Now)
Satellogic's recent agreement with a Chinese company to launch 90 commercial Earth observation satellites on five or six dedicated Long March rocket flights marks one of China's biggest wins in the global launch market. Satellogic has launched eight satellites to date, and the company announced a new contract Jan. 15 with China Great Wall Industry Corp. to launch 90 more microsatellites aboard Chinese Long March rockets.
This is the largest single deal for Chinese launch industry on the international commercial market in more than 20 years. "We're putting our next 90 satellites into orbit with them over the next 24 months," said Emiliano Kargieman, founder and CEO of Satellogic. "This is really a milestone for us, for Satellogic." Satellogic and China Great Wall — the state-owned company charged with marketing Long March launch services internationally — declined to release the monetary value of the launch contract. (1/30)
NASA's Curiosity Rover Makes Unexpected Discovery on Mars Mountain(Source: C/Net)
NASA's intrepid Martian explorer, Curiosity, is slowly crawling its way up the side of the three mile high Mount Sharp on the surface of the red planet. Navigating the Martian surface can be risky but the rover's accelerometers and gyroscopes make the journey a little easier. And scientists have realized those instruments can be recalibrated to help Curiosity measure Mars' gravity. NASA collaborators at research universities such as Johns Hopkins were able to take gravity measurements by repurposing data from Curiosity rovers exquisitely precise sensors.
Mount Sharp is unusual because it sits within a huge crater, known as Gale Crater, on Mars. How a mountain came to be inside a crater still perplexes scientists, with some believing it may have been filled in with sediment which was slowly blown away over millions of years. That activity would make the lower layers of Mount Sharp dense with compact sediment, and Curiosity would see increased gravitational measurements.
Curiously, the research team found that there was less additional gravity being exerted on Curiosity as it rolled further up Mount Sharp. Thus, the layers of rock that make up the mountain aren't as dense as was once expected and the theory that Gale Crater was once filled with sediment is unlikely. (1/31)