News Briefs – Breaking Stories – Oddities
A weekly addition of some of the more unusual stories and discoveries in space & astronomy from around the world. Updated daily for those wanting a quick update of current events so keep checking back for all the latest space news.
---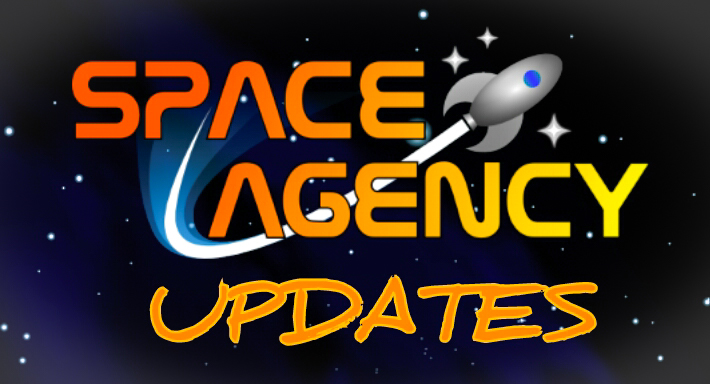 Latest NASA News Releases
Plastic Recycler Developed for ISS (Source: Space News)
Made In Space will send a plastic recycling facility to the ISS next month. The Braskem Recycler, flying on a Cygnus cargo spacecraft, is designed to turn plastic waste and 3D-printed objects into the type of feedstock that serves as the raw material for the Made in Space Additive Manufacturing Facility. Made In Space is partnering with Braskem, the Brazilian petrochemical company that produces biopolyethylene from sugarcane, on the device. (10/22)
Blue Origin, Lockheed, Northrop, Draper Join Forces for Artemis Lunar Lander (Source: Space News)
Blue Origin is joining forces with three other major aerospace firms in a "national team" to develop a human lunar lander for NASA. The company's founder, Jeff Bezos, announced Oct. 22 his intent to work with Lockheed Martin, Northrop Grumman and Draper on the unnamed lunar lander, the proposal for which they will submit to NASA for its Human Landing Services competition.
Under the teaming arrangement, Blue Origin will serve as the prime contractor and provide a descent stage developed for its Blue Moon lunar lander unveiled earlier this year. Lockheed Martin will build a crew-rated ascent stage, leveraging systems it developed for the Orion spacecraft. Northrop Grumman will build a transfer stage to move the lander from the lunar Gateway to low lunar orbit, based on its Cygnus cargo spacecraft. Draper will provide guidance systems and avionics for the lander.
Executives with the four companies said the urgency required by the goal of returning humans to the moon within five years led them to team up rather than pursue separate lander projects. "A national priority requires a national team, so we brought who we feel is the best in class to the job," Brent Sherwood, vice president of advanced development programs at Blue Origin, said at a briefing with reporters. (10/22)
Blacker Than Blue: the US Navy and the Manned Orbiting Laboratory (Source: Space Review)
In the 1960s the US Navy sparred with the National Reconnaissance Office over potential payloads to be flown on the Manned Orbiting Laboratory. Dwayne Day offers new insights into that dispute from a recently declassified document. Click here. (10/22)
What Happens When You Leave Empty Seats at the Table? (Source: Space Review)
Recent space activities, from placing tardigrades on a lunar lander to proposals for massive satellite constellations, have raised new questions about the ethics of spaceflight. Monica Vidaurri says it illustrates the need to have more, and more diverse, groups of people involved in the discussion of those activities. Click here. (10/22)
Tailoring Spacesuits (Source: Space Review)
NASA made history last week with the first all-woman spacewalk outside the International Space Station. Jeff Foust reports that the achievement was a long time coming—too long, for many. Click here. (10/22)
Can Single-Stage-to-Orbit Disrupt Spaceflight? (Source: Space Review)
Decades of efforts have shown how difficult it is to develop low-cost, reusable launch vehicles. John Hollaway argues that track record is no reason to give up hope for finding disruptive solutions that can offer affordable, routine space access. Click here. (10/22)
Cancer Research on Chinese Space Station (Source: South China Morning Post)
An unusual cancer research project investigating tumors in space has been given the go-ahead for the soon to-be-launched Chinese Space Station. The project will examine the roles of microgravity and cosmic radiation in tumor growth and development, and look at whether weightlessness can stop cancer from growing. Researchers theorize that tumors stop growing in zero gravity, and isolating the effect of weightlessness on cancer cells will help understand their properties The study will also examine the impact of cosmic radiation on cancer risk for astronauts on long space missions, such as to Mars, and seeks ways to make trips safer. (10/20)
Satellites to Monitor Whale Strandings From Space (Source: BBC)
Scientists developing techniques to count great whales from space say the largest ever recorded mass stranding event was probably underestimated. The carcasses of 343 sei whales were spotted on remote beaches in Patagonia, Chile, in 2015 – but this survey work was conducted from planes and boats, and carried out many weeks after the deaths actually occurred.
However, an analysis of high-resolution satellite images of the area taken much closer in time to the stranding has now identified many more bodies. It's difficult to give a precise total for the number of whales involved but in one sample picture examined by researchers, the count was nearly double. Being able to detect strandings more effectively will inform the ongoing conservation of whales. It will also flag potentially deteriorating ocean conditions, something the fishing industry for example will be keen to know about. (10/17)
IAC Attracts Controversy Over Pence Visit (Source: Space News)
The 70th International Astronautical Congress (IAC) formally started on Oct. 21 in Washington DC, with more than 6,300 people registered to attend. An online petition published Oct. 19 called on the IAF to rescind Pence's invitation to speak because of his stance on social issues. Organizers said they planned to walk out of the opening ceremonies when Pence speaks. More than 150 people have signed the petition as of the afternoon of Oct. 20, although it's not clear how many will be at the conference.
Conference organizers, who said they were "very proud" that Pence was participating, defended the decision to invite him at the pre-event press conference. Dan Dumbacher, executive director of AIAA, said Pence was invited in his role as chairman of the National Space Council. "It's very appropriate for the audience here at the IAC to hear from the chair of the National Space Council," he said. (10/21)
Air Force and Boeing Continue WGS-11 Planning (Source: Space News)
The Air Force and Boeing are still negotiating the terms of a contract announced half a year ago for an 11th Wideband Global Satcom satellite. One of the items under discussion is making WGS-11 a "viable government host platform for rapid prototyping efforts." The Air Force's Space and Missile Systems Center did not provide further details on what specific efforts are being discussed. The Air Force is also considering new international partners to support development of WGS-11. The Air Force estimates the satellite could be ready for launch in about five years if an agreement is reached soon. (10/20)
Senator Wants FCC to Run C-Band Auction (Source: Space News)
The chairman of a Senate subcommittee that oversees the FCC wants the agency, not industry, to auction off C-band spectrum used for satellite communications. Sen. John Kennedy (R-LA), chairman of the Senate Appropriations financial services and general government subcommittee, said at a hearing last week that he is unconvinced a private auction led by commercial satellite operators will be faster at transitioning the spectrum for 5G wireless service than the FCC. Kennedy said all proceeds from selling off public airwaves should benefit U.S. taxpayers, rather than going to the satellite operators, who have said they would make a voluntary but unspecified contribution to the U.S. treasury if their proposed private auction of spectrum goes forward. (10/20)
Space Companies Are Investing Big in 5G Technology (Source: Space.com)
Space companies worldwide want to bring more data to your devices, faster than ever before. Entities ranging from SpaceX to Amazon are launching (or may launch soon) huge numbers of new satellites that can carry the extra bandwidth. And cellular network providers around the world are upgrading their equipment on the ground to meet the expected future demand.
This new technology is being built out for new 5G networks. It's touted as a big leap over current 4G technology, which allows you to do data-intensive things like stream Netflix. 5G will be even better, Will Townsend, a senior analyst for market research firm Moors Insight & Strategy, told Space.com. Users will experience less latency, he said. Latency refers to the time it takes to send a packet of data to a receiver (like a cellphone) on a network. 4G networks have about 50 milliseconds of latency, and 5G networks are expected to be 10 times better, with latencies of less than 5 milliseconds. (10/20)
Review Board Recommends New Approach to Planetary Protection (Source: Space News)
A report released Friday recommends changes to modernize planetary protection guidelines to support human space exploration and private missions. The report by the Planetary Protection Independent Review Board concluded that current planetary protection requirements are "anachronistic and sometimes unrealistic" for many missions to implement. Its recommendations included reclassifying much of the moon and Mars so that less-stringent requirements will be levied on missions that land there. The report also recommended that NASA start examining how planetary protection would be used for human Mars missions, and the agency's role in applying those requirements to commercial missions. (10/20)