News Briefs – Breaking Stories – Oddities
A weekly addition of some of the more unusual stories and discoveries in space & astronomy from around the world. Updated daily for those wanting a quick update of current events so keep checking back for all the latest space news.
---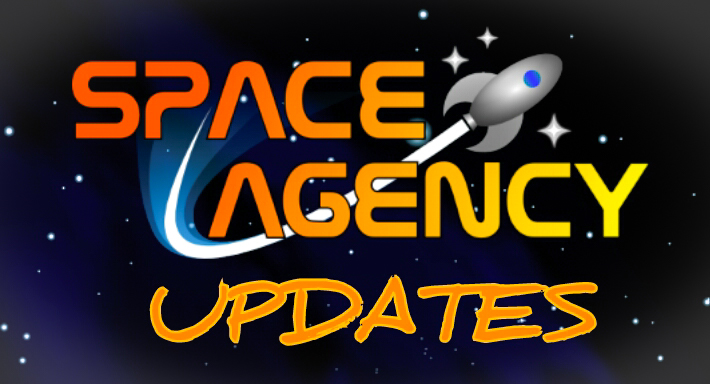 Latest NASA News Releases
NASA Investigation Uncovers Cause of Science Mission Launch Failures
May 1, 2019 – NASA Launch Services Program (LSP) investigators have determined the technical root cause for the Taurus XL launch failures of NASA's Orbiting Carbon Observatory (OCO) and Glory missions in 2009 and 2011, respectively: faulty materials provided by aluminum manufacturer, Sapa Profiles, Inc. (SPI).
NASA Brings Moon and More to Visitors at COSI Science Festival
April 30, 2019 – NASA will host a range of activities and demonstrations, including a virtual reality chair and Oculus Go trip to the Moon, at the COSI Science Festival Wednesday, May 1, through Saturday, May 4, in Columbus, Ohio.
NASA Invites Media to Learn More About Near-Earth Asteroids, Comets
April 26, 2019 – Media are invited to hear experts from around the world discuss the latest research on near-Earth objects (NEOs) at the International Academy of Astronautics' 2019 Planetary Defense Conference Monday, April 29 through Friday, May 3 at The Hotel at the University of Maryland.
NASA to Broadcast Next Space Station Resupply Launch
April 25, 2019 – NASA commercial cargo provider SpaceX is targeting no earlier than 3:59 a.m. EDT Wednesday, May 1, for the launch of its next resupply mission to the International Space Station.
NASA Social Media Efforts Win Two Webby Awards
April 24, 2019 – Agency digital properties also won five People's Voice Awards.
NASA's InSight Lander Captures Audio of First Likely 'Quake' on Mars
April 24, 2019 – NASA's Mars InSight lander has measured and recorded for the first time ever a likely "marsquake."
NASA Celebrates Earth Day with Social Media, Public Events
April 19, 2019 – This Earth Day, April 22, NASA invites you to celebrate our beautiful home planet by participating in a global social media event and local events around the country.
NASA Hosts University Students to Discuss Future of Space Exploration
April 19, 2019 – NASA is giving university students an opportunity to interact with agency leadership, including NASA Administrator Jim Bridenstine, as well as astronauts abroad the International Space Station, during a live event 2 p.m. EDT Monday, April 29, at the agency's headquarters in Washington.
Northrop Grumman Heads to Space Station with New NASA Science, Cargo
April 18, 2019 – Northrop Grumman's Cygnus spacecraft is on its way to the International Space Station with about 7,600 pounds of science investigations and cargo after launching at 4:46 p.m. EDT Wednesday from NASA's Wallops Flight Facility in Virginia.
NASA, Blue Origin Agreement Signals Growth of Commercial Space
April 18, 2019 – Officials from NASA and the private space company Blue Origin have signed an agreement that grants the company use of a historic test stand as the agency focuses on returning to the Moon and on to Mars, and America's commercial space industry continues to grow.