Startup Wins NASA Deal To Launch Rockets From Australia
NASA will work with Equatorial Launch Australia (ELA) to launch rockets into space from the startup's Arnhem Space Centre in 2020. "It's a first for NASA and a first for Australia," said ELA chief executive Carley Scott.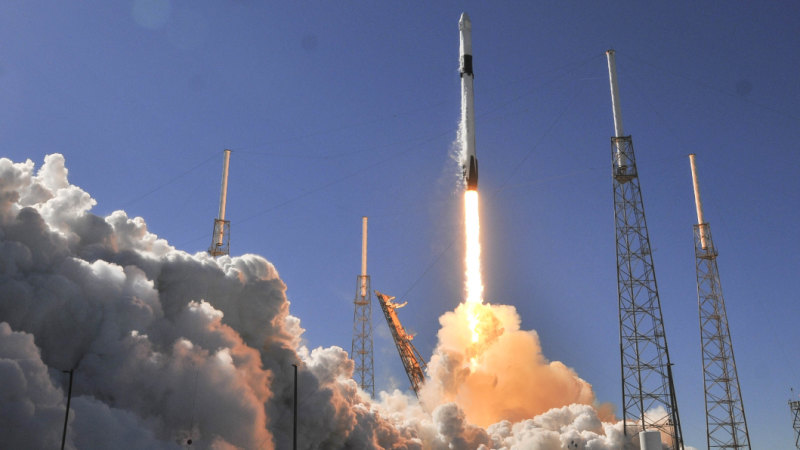 "NASA has never ever before contracted a commercial site to do a launch." ELA was founded in 2015 by Scott Wallis with the aim of securing a great location for space launches."It is a small business funded through equity, it's Mum and Dad investors that have got us this far," Ms Scott said.
The financial terms of the deal with NASA are confidential, however Ms Scott said the startup expects to be turning over in the "multi-million dollar arena" in the next year and beyond. NASA will use the spaceport to launch sounding rockets which test instruments used on satellites and spacecraft.
"NASA always demands the best, so the best site location, the best team and the best support," she said. "The location close to the equator is quite unique, it offers a more efficient launch site. If you are close to the equator the earth spins a bit faster, so you get an extra boost to your rocket so you use less fuel." Other benefits to the Arnhem land spaceport, which is just out of Nhulunbuy, halfway between Darwin and Cairns, are "really good access to a deep water port and a city quality airport."
Ms Scott said ELA has been "working solidly" to secure the NASA contract since the space agency came out to the spaceport in 2016. "There is a lot to prepare for a NASA assessment," she said. "We have been working with NASA, traditional owners in East Arnhem land and regulators to work towards this. It's huge. This is a world first."
ELA has five full time staff and Ms Scott said the startup outsources everything else but there is huge potential for growth with the global space sector forecast to be worth more than $1 trillion by 2040. The Australian space industry is valued at $3.9 billion, but the Australian Space Agency wants to see it grow to $12 billion over the next 10 years.
"It's really exciting. We have worked really hard to seed commercial launch in Australia for the next couple of years, to see that come to fruition is really heartening," Ms Scott said. "This is the single most important event to date in putting the Australian space industry on the global map, and will open the doors to growth and job opportunities in the Australian space industry."
NASA's website outlines its plans to award a contract to ELA "to provide services to NASA for a temporary southern hemisphere launch site for conducting scientific investigations."  Source: Sydney Morning Herald